Ethereal Kingdoms live at NÆSTVED METALFEST
September 4th & 5th
Næstved Metalfest – KONGEBRYG
Kasernevej 21, 4700 Næstved , Denmark
With BAEST, WAYWARD DAWN, PECTORA, DAWN OF DEMISE, HATESPHERE, WITHERING SURFACE, BLACK SWAMP WATER, PITCHBLACK, LAMENTARI, ALTERFACT, CHRONICLE, ROT AWAY, MURDER AMONG KINGS
Doors: 14:00
Concert: 15:30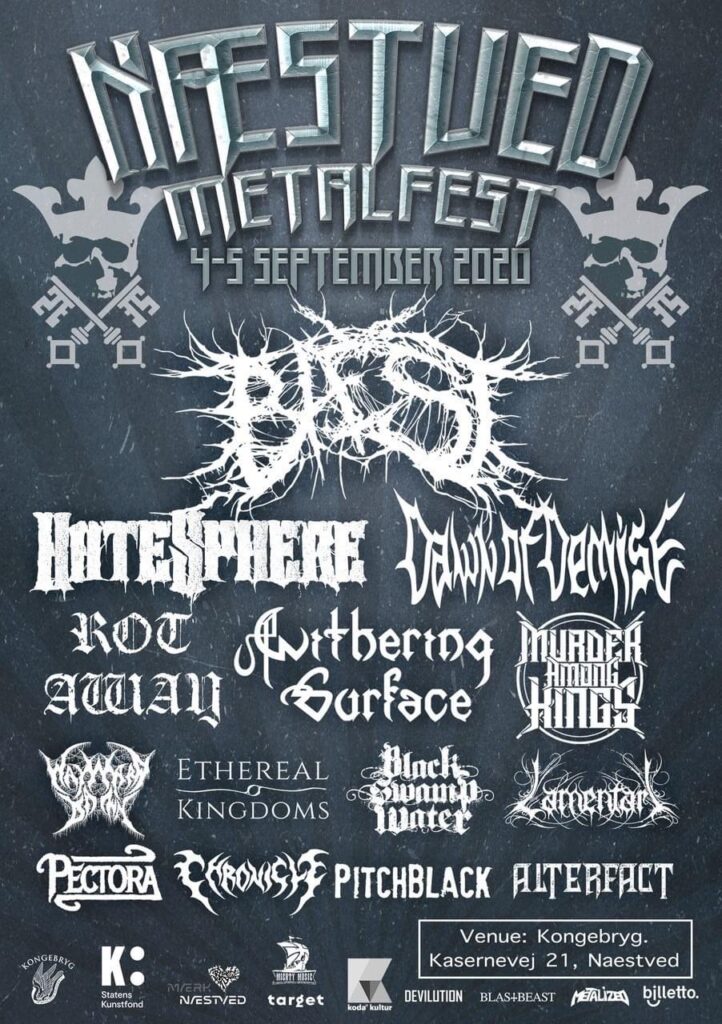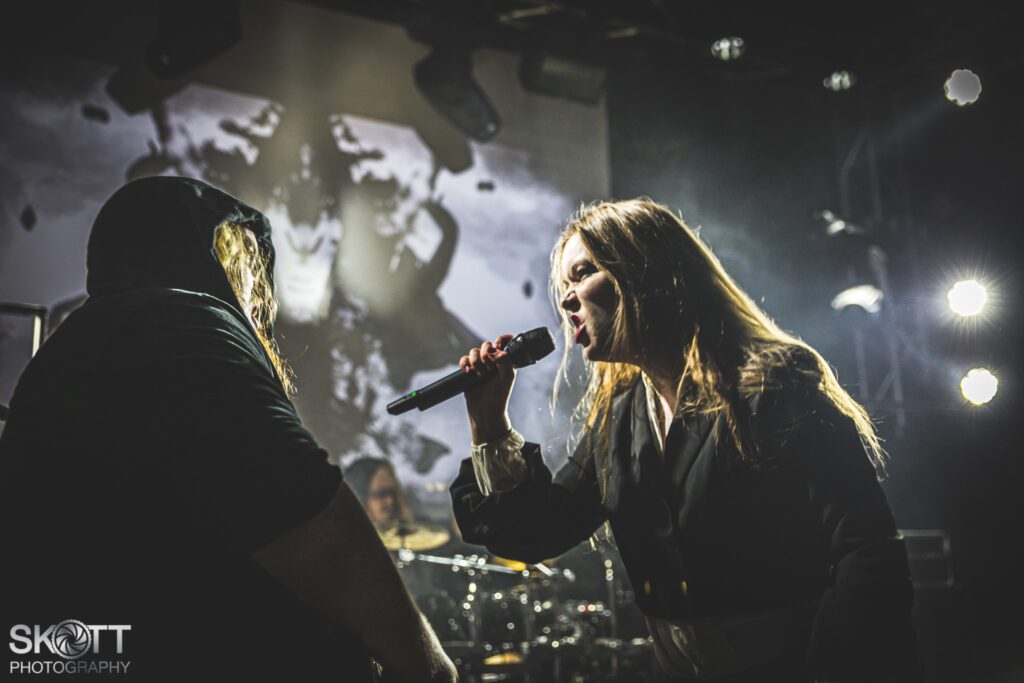 For our first show ever in NÆSTVED, we enter NÆSTVED METALFEST. Arranged by MIGHTY MUSIC, we are in the grand company of legendary BAEST, HATESPHERE, WITHERING SURFACE, DAWN OF DEMISE, WAYWARD DAWN and more!
The venue KONGEBRYG will set a raw and intense frame around our stories, which we will unleash in an unbridled and furious format at an open air experience.

Our vocalist SOFIA SCHMIDT spend her teenage years creating music and culture in the city of NÆSTVED, and have spent many after-school hours at co-sponsor NÆSTVED UNGDOMSSKOLE, so it will be an evening with a nostalgic return.
She and drummer JON ELMQUIST played their first ever open-air festival show at the ROCK PÅ MUNKEN 2 event and SKULL SMASH FESTIVAL back in the early 2010's with their now-defunct melodeath project BLAZE OF BARBAROID.
NÆSTVED METALFEST
Press statement in Danish 🇩🇰

I 2019 slog Næstved Metalfest for første gang dørene op til den største og tungeste metalfestival syd for København. Allerede 14 dage før selve festivalen, kunne vi melde alt udsolgt!
Til august gør vi det igen, bare endnu større!
I stedet for én dag, tager vi to dage i brug og dermed lukker vi også op for dobbelt så mange gæster som sidste år. D. 28 & 29 august 2020 går det løs, denne gang med endnu flere bands.
JIMMY NIELSEN medarrangør, udtaler:
"Jeg kan simpelthen ikke vente med at præsentere den endelige plakat for Næstved Metalfest 2020. Jeg synes selv vi har samlet nogle enormt fede bands til denne festival som favner bredt, rent musikalsk og at vi allerede i år kigger ud over landegrænsen. Både Michael (H. Andersen) og jeg er helt på røven over den enorme opbakning og modtagelse der har været af vores lille hjertebarn. Den havde vi ikke helt set komme, men det viser bare at metaltrætheden har trænge kår, når det kommer til musikgenren og at dansk metalmusik er i voldsom vækst. Nu håber vi bare at det smitter af på scenen i Næstved, så næste generation af bangers kan steppe op og vise kronen & nøglerne".
Næstved Metalfest 2020 finder sted D. 28 & 29 august 2020 på Kongebryg. Der er lagt i ovnen til en stor oplevelse i det Sydsjællandske med de rustikke faciliteter hos det populære lokale bryggeri og spillested. Der vil således både være brygget specielt øl til lejligheden og være et stort udbud af boder med mad, drikke og merchandise.
Der arrangeres bustur fra København til Næstved Metalfest i samarbejde med Club Dark. Den oplagte mulighed for få en på opleveren uden for Hovedstaden. Bustur t/r fra Zeppelin Rock Bar på Vesterbro Torv til et af Danmarks bedste bryggerier med metalkoncerter oveni hatten, alt sammen i de smukke omgivelserne omkring den gamle Gardehusar kaserne.