2019 marked the release year of Hollow Mirror, our debut album.
In addition to beaming reviews, we are honoured to have made it onto the best 2019 metal album highlights of two journalists from danish METALIZED MAGAZINE, the top 2019 list from METAL REVOLUTION and both an album and concert performance top mention from METAL A DAY.

HELLE LOYCHE of METALIZED, who awarded Hollow Mirror a 10/10 review and whom we talked to about the creative process of ETHEREAL KINGDOMS, added us on her personal top 10 alongside bands like AVANTASIA, DEVIN TOWNSEND, BERSÆRK and many others. Thank you so much Helle!
"We gotta have at least one more Danish band on the list. We might not be able to play soccer or tennis, but we damn well know how to make metal!"

Helle Loyche, Metalizex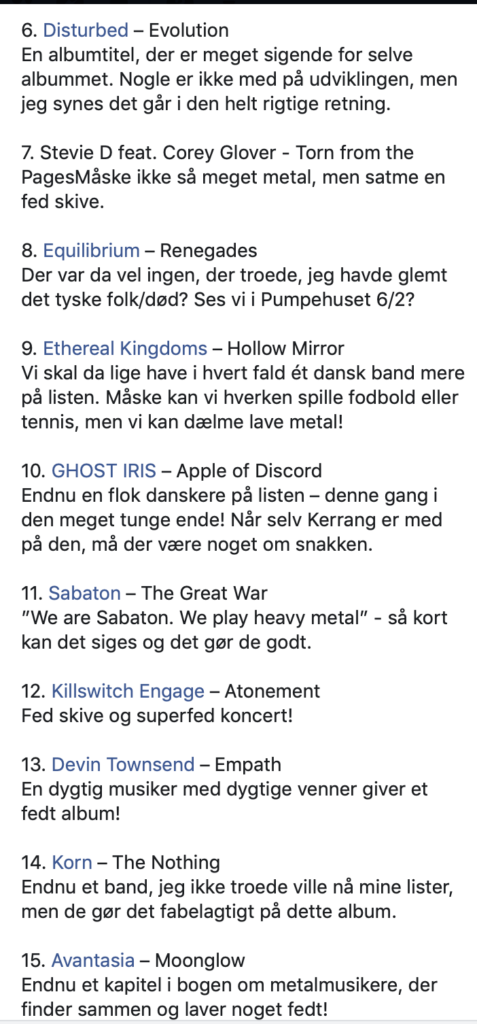 ---
Journalist CHRISTIAN ANDERSEN of METALIZED, included Hollow Mirror in the "honourable mentions" of his top albums of 2019, in good company with our WACKEN METAL BATTLE DENMARK friends XENOBLIGHT, our DIRTY DAYS OF SUMMER buddies FOREVER STILL and many other amazing bands!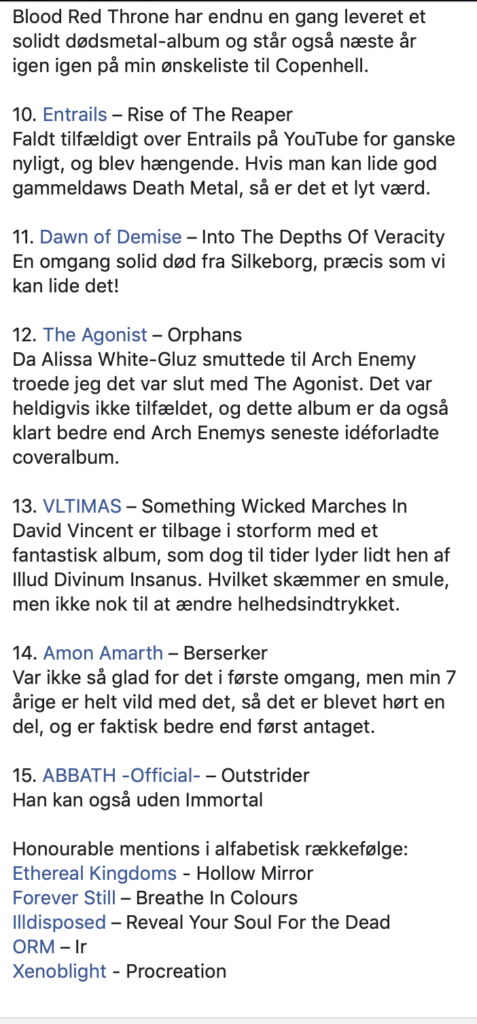 ---
Journalist MIA HALL of METAL REVOLUTION added our collection of 9 ghost stories to her personal top playlist 10 for this year, citing
"An album that captures you from the very first song until the last"

Mia Hall, Metal Revolution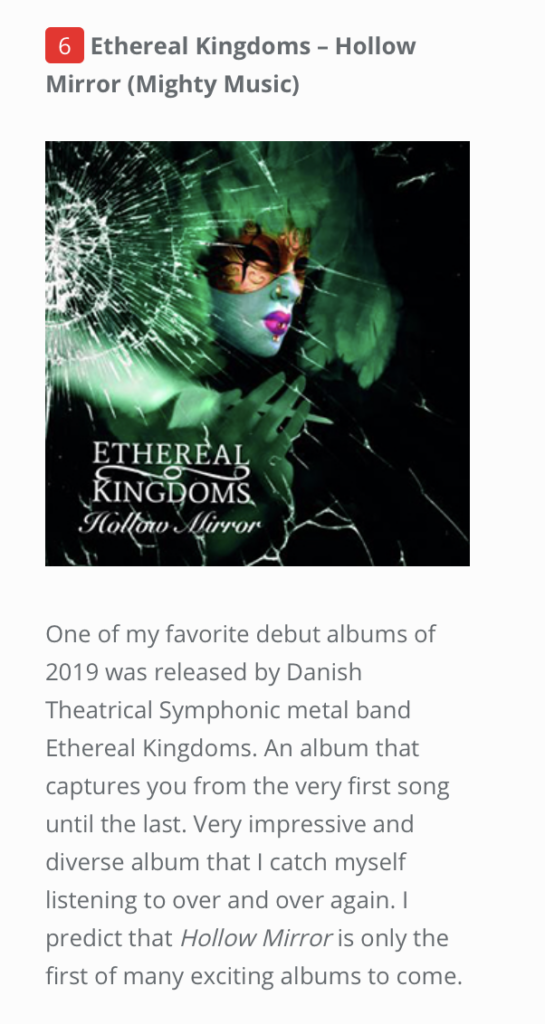 She previously awarded Hollow Mirror 5/5 stars for RAVEN ROCK SITE.
---
Journalist MADS PRISTED included not only HOLLOW MIRROR but also our WINTERSUN support theatrical performance in his 2019 highlights, citing:
"Beware, abroad! Here comes the next big starts from little Denmark! Hollow Mirror is capable of a lot of things for a debut album. It's great to see a band unafraid of grandiose ambitions and big dreams!"

Mads Pristed, Metal A Day

"Ethereal Kingdoms' theatrical show almost matched the complex compositions of Wintersun"

Mads Pristed, Metal A Day


He previously reviewed our debut album, where he highlighted the storytelling aspects of our first collection of stories.