Germany's Legacy magazine explored the theatrical metal experience which is Ethereal Kingdoms.
Journalist LS awarded Hollow Mirror a grand 12 of 15 stars ★★★★★★★★★★★★☆☆☆as well as an interview feature!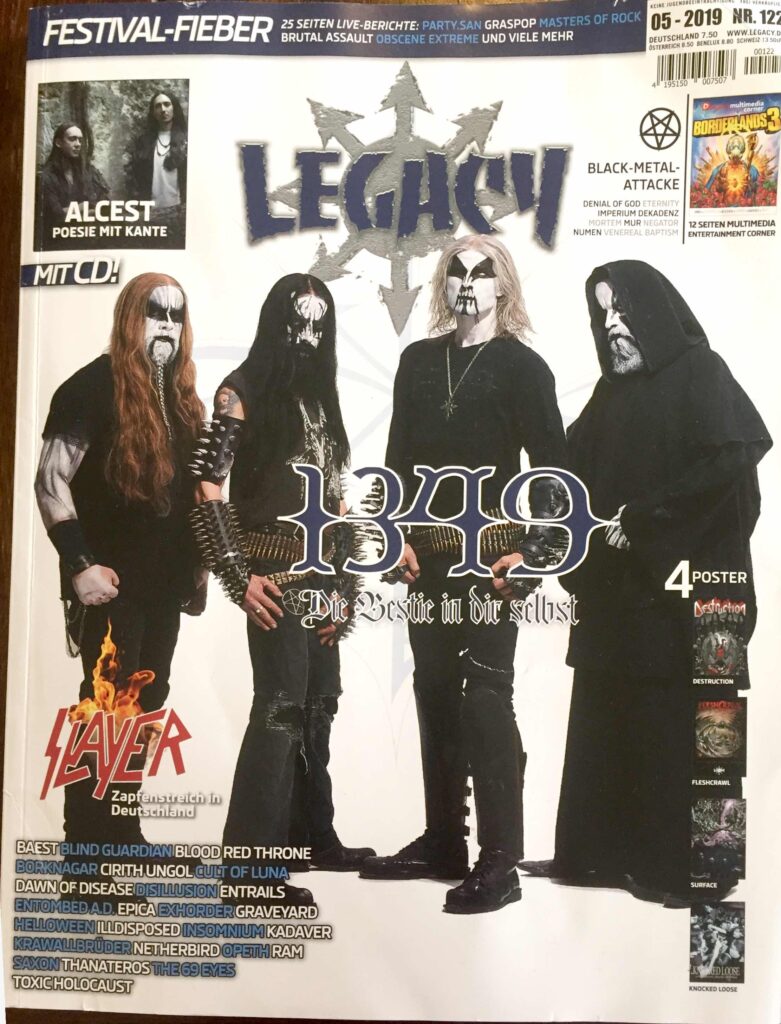 Journalist LS entered the Hollow Mirror soundscape and emerged with this experience:
"Hollow Mirror" is supported by the surprisingly variable voice of singer Sofia, who not only sings cleanly for several octaves, but likes to scream and growl in between.
"The band does not shy away from dissonances (…) there's also a nasty bludgeon with a Deathcore touch on a hymnic elf-like vocals, such as on the middle section, Endings'."
"Hollow Mirror" is a collection of ghost stories, with a 16-voice choir supporting Sofia in the dramatic rendition, as well as guest appearances with Sigurboði Gretarsson, who otherwise indulges in his one-man Niðafjöll command, and songwriter Amalie Skriver.
"Hollow Mirror" takes time – the typical Crypt Metal crowd is unlikely to enjoy being dragged out of its comfort zone by the unruly arrangements and complex soundscapes – the Danes have the courage."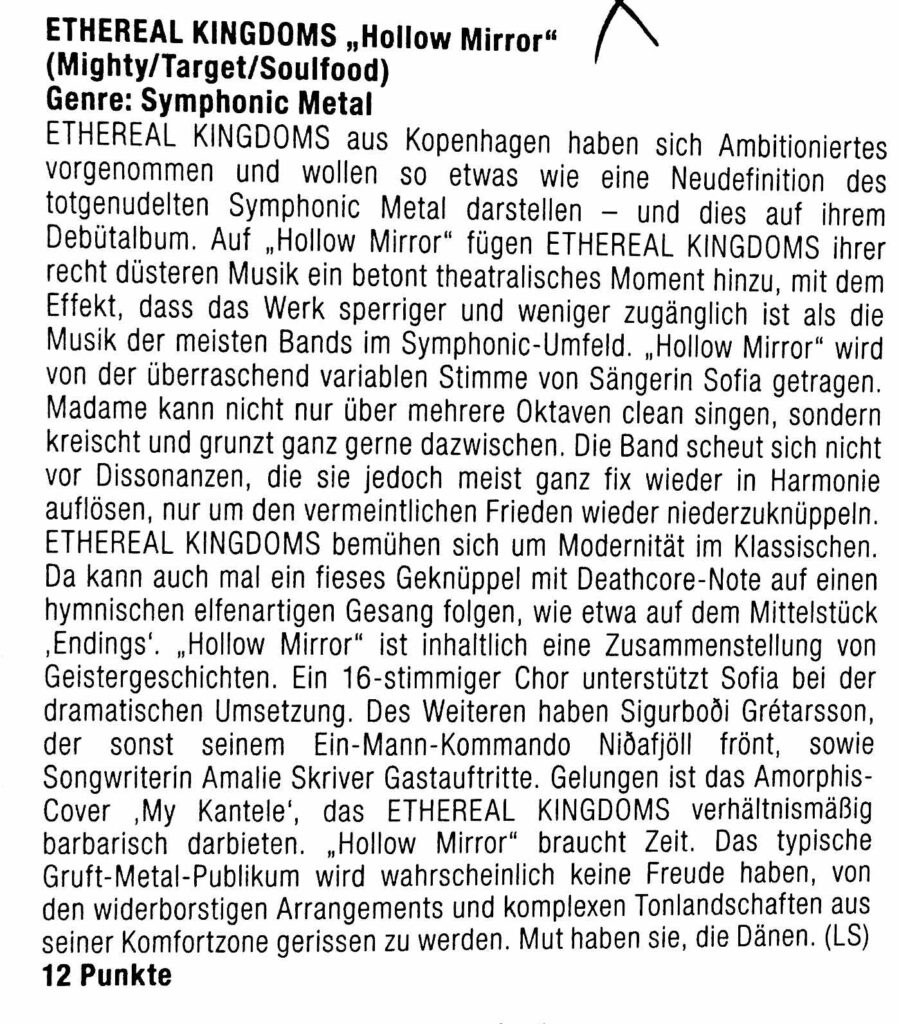 Thank you so much Legacy Magazine for featuring Ethereal Kingdoms in your printed magazine!
Explore the interview feature and browse other interviews with internation metal media in our interviews section.