Ethereal Kingdoms Udlejre Kirke – a musical total experience at Udlejre Church.
Our special total music experience at Udlejre kirke church in Ølstykke is sold out, just 16 days after we published the event.

180 people will enter the beautiful architecture of the unique church, where we incorporate the organ, The Kingdom Choir and flute soloist Lærke Krarup in bringing our stories from Hollow Mirror to life.

Enter out theatrical metal experience at our next shows.
Facebook event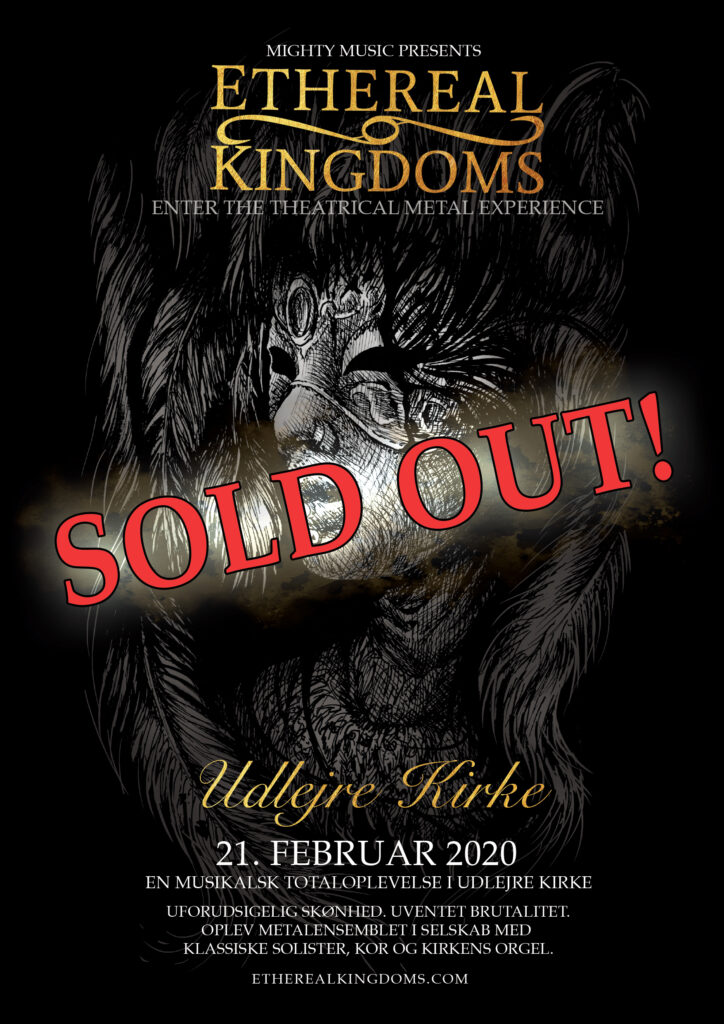 ---
Ethereal Kingdoms creates a total musical experience at Udlejre Kirke
Ethereal Kingdoms presents a musical total experience in Udlejre Church
The critically acclaimed band experiments in the intersection between classical, metal and theatre concert in an intense, contrasting and emotional show, featuring the church's beautiful organ.
The stories are brought to live exclusively by The Kingdom Choir, the church's organ and special guest soloists in concord and contrast with roaring drums, elegant guitar lines and Sofia Schmidt's characteristic soprano notes and low growls
The concert program consists of works from the critically acclaimed debut album Hollow Mirror (Mighty Music 2019) and two new pieces of music composed specifically for this concert experience.
Surrender. Let yourself be surprised, overwhelmed and full of wonder when Ethereal Kingdoms opens the doors to their beautiful and strange universe.