Our Nordic Noise 2019 special show gets ★★★★★★★★☆☆ from powerofmetal.dk!
We had the honor of playing at the big stage of Amager Bio for the 2019 installment of Nordic Noise Festival. We were in the grand company of Candlemass, Tygers of Pan Tang and other great acts during the two lovely spring days in May.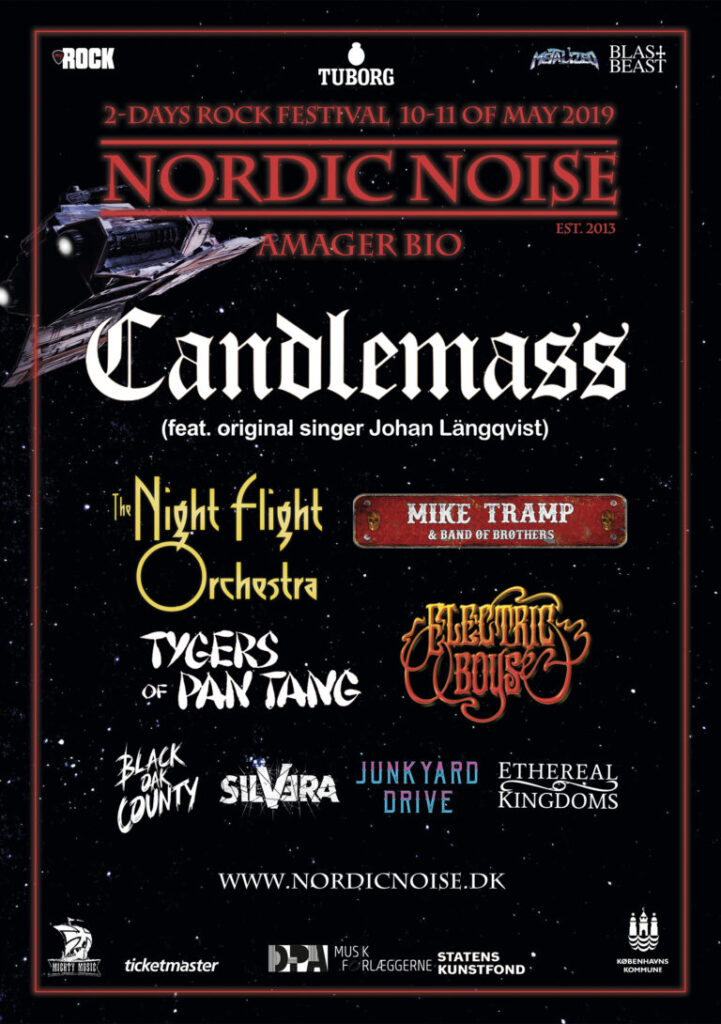 For this show, we celebrated the release of our first single Heartchamber.
We wanted to make something magical, so we brought special guest violinist Amalie Skriver and The Kingdom Choir along to our show, as well as some special effects.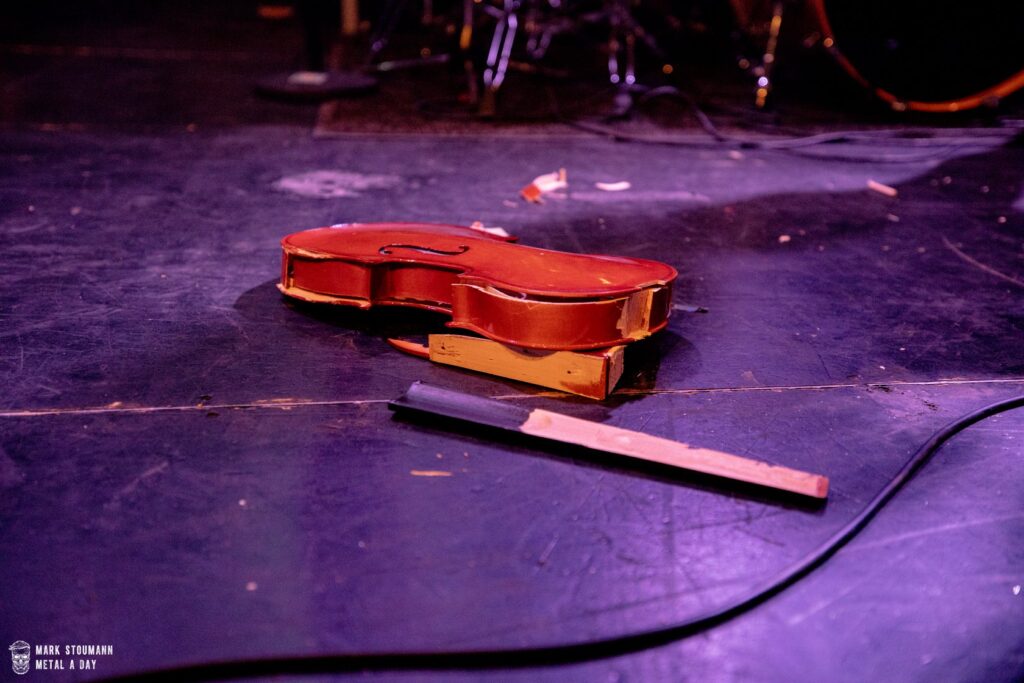 Journalist Mia Hall of Danish webzine powerofmetal.dk witnessed this performance.
These are excerpts of her thoughts:
"The way this singer sings is rarely heard. Her opera voice, screams and growling shows some real technicality to her singing, and it is almost as if she has different masks she puts on. Very impressive!"

"I can tell that this band has a story to tell, as the singer is very active on stage, both dancng around like a fairy and then jumping around, growling and breaking things on stage. The choir and fiddle also helps to get the atmosphere in that right kind of mood, as symphonic power metal can give. And the harmonies sound GREAT!"

"No matter what they do, it can not be less intense than what they performed this evening."

Mia Hall, Powerofmetal.dk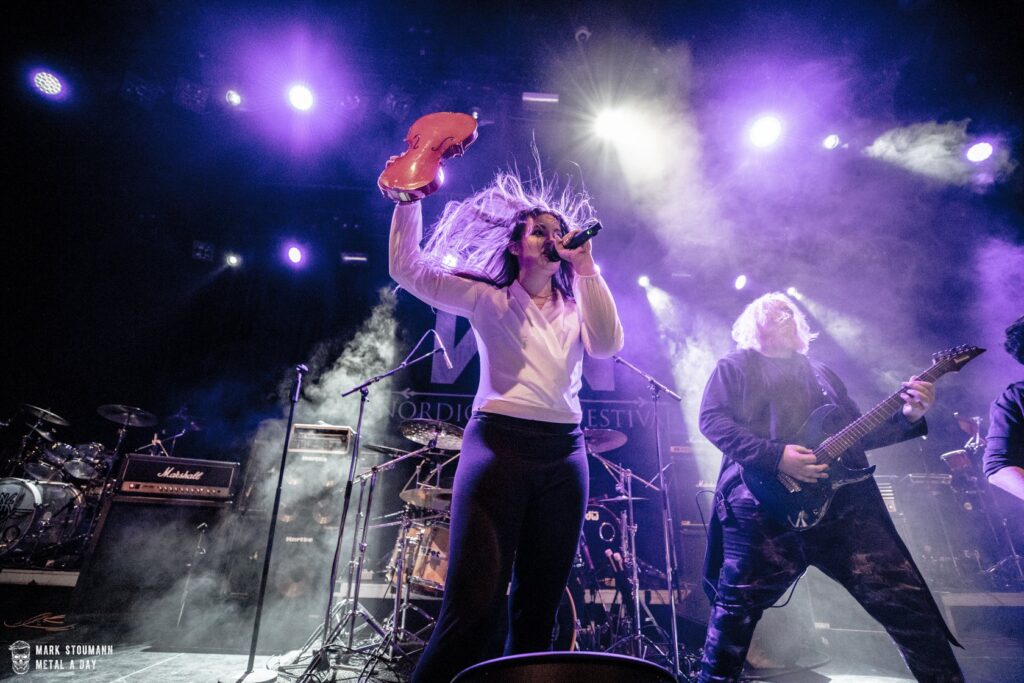 Thank you so much powerofmetal.dk!
GAFFA and Metal A Day was also present at this performance.
Want to hear more impressions of our shows?
Check out the reviews section for album and live reviews!