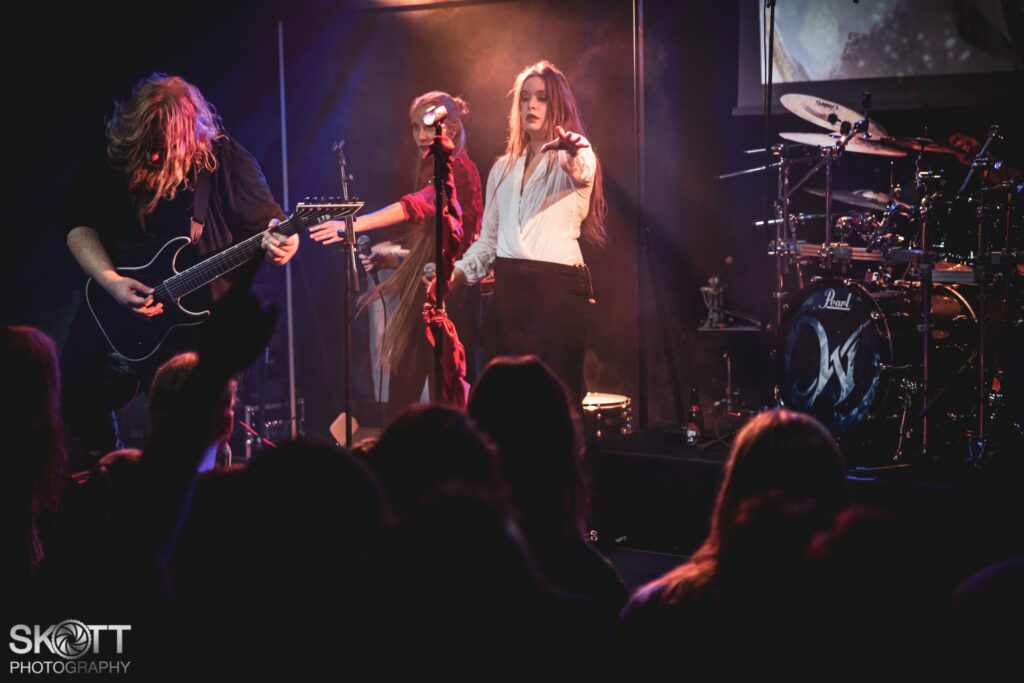 Sjak Roks of Dutch magazine Arrowlords of Metal entered the soundscapes on our debut album Hollow Mirror. He has shared his thoughts in this review here:
"(…) considering that the band has only been around for two years and considering that this is only their first album, we can certainly speak of a very deserving debut."
"(…) the song material of Ethereal Kingdoms sounds quite bombastic over time, but luckily they regularly alternate with both subdued passages and very aggressive pieces. "
"The soprano vocals, the growls as well as the whisper vocals during the quieter passages are all provided by Sofia and that can be called quite impressive."
"(…) The songs are definitely worth listening to and especially 'Ashes Within' (with its blast beats, heavily set orchestral parts, a very dark atmosphere and a lot of variation in the vocals for me the showpiece of this album) and 'Endings' appeal to the imagination(…)"
7,7/10 score! Thank you so much!
★★★★★★★★☆☆
Article in Dutch 🇳🇱
Thank you so much!
Enter Hollow Mirror
October 11th
Vinyl – CD – Digital

Pre-add to your preferred streaming service for free
Other metal media outlets have said the following about Hollow Mirror:

6 of 6 stars – "Beauty interrupted by brutality" – Calle's Rock Corner
82/100 score – "A complete range of voices" – Musica.be
8 of 10 stars – "A perfect balance of brightness and darkness" -Metal Temple
10 of 10 stars – "You're in for an experience" – Metalized