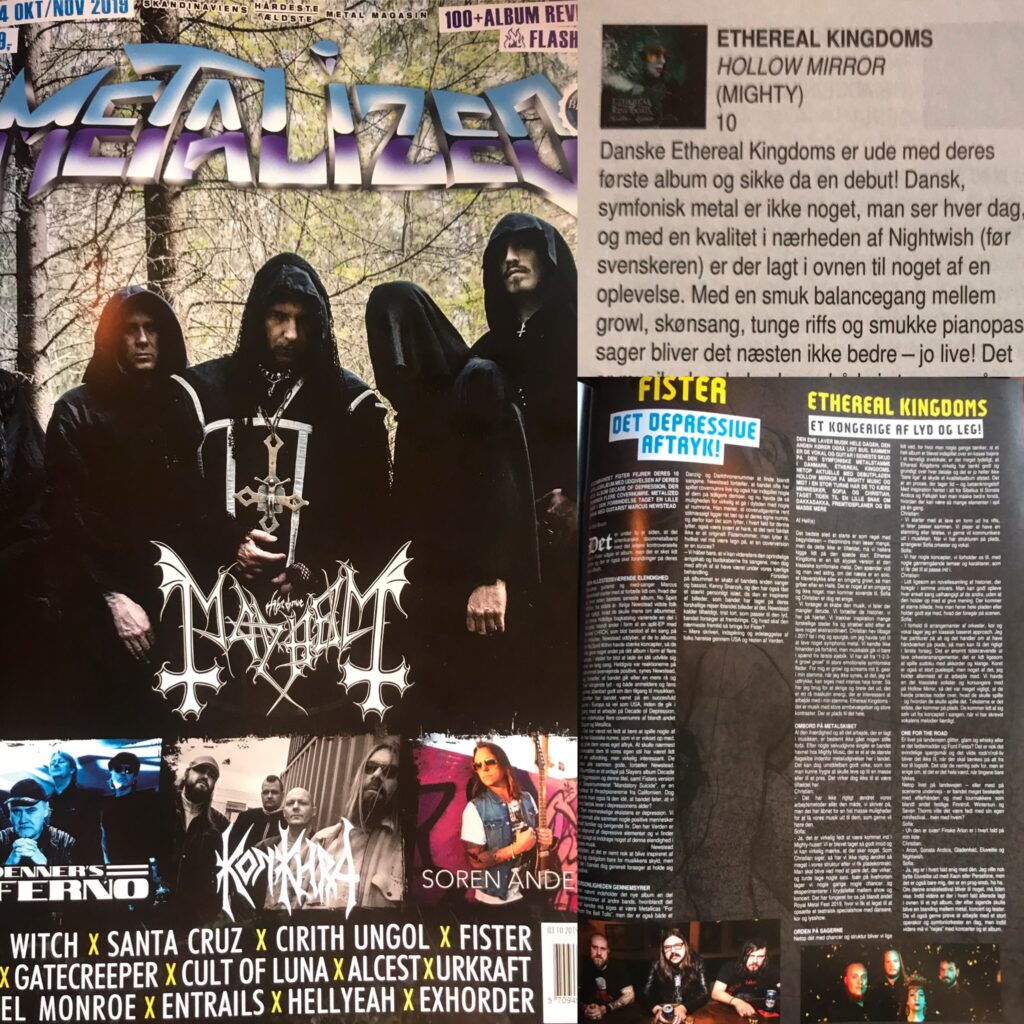 ★★★★★★★★★★ from Metalized!
The 'Hollow Mirror' album reviews keep coming in and we're so honored by how well our stories and songs have been received by those who listen.
Journalist Hell(e) of Metalized explored the sounds of our debut album and shared her thoughts in the 124th issue of Metalized:
"(…) with a quality nearing that of Nightwish, you're in for an experience!"
"It's music that is to be experienced both in your living room and on stage"
"Well worth the money if you enjoy symphonic metal with beautiful, beautiful female vocals"
Thank you so much Metalized!
We are featured in the issue no. 124 (oct/nov 2019), not only with this lovely album review for 'Hollow Mirror', but also with an interview by Hell(e).
We talk about our creative process, our record deal with Mighty Music, inspirations, hopes and dreams for the future and how it works when we're on the road with big names such as Finntroll, Forever Still and Wintersun.
In this magazine, we're in the great company of Mayhem, Cult of Luna, Baest, Michael Monroe, Soren Andersen, Denner's Inferno and many many other metal and rock heroes.
Metalized is the longest running rock and metal magazine in Scandinavia, and have published countless interviews with every heavy metal and rock legend imaginable. It goes back to 1987 and is an esteemed and important actor in the metal and rock journalism scene in the nordic countries.
More Hollow Mirror album review:
This is not the only album review we have received from Hollow Mirror. Other metal media have shared their thoughts as well:

"Beauty interrupted by brutality" – 6 of 6 skulls – Calle's Rock Corner
"A complete range of voices" – 82 of 100 score – Musica.be
"A perfect balance of brightness and darkness" – 8 of 10 stars – Metal Temple
"A very deserving debut" – 7,7 of 10 stars – Lords of Metal