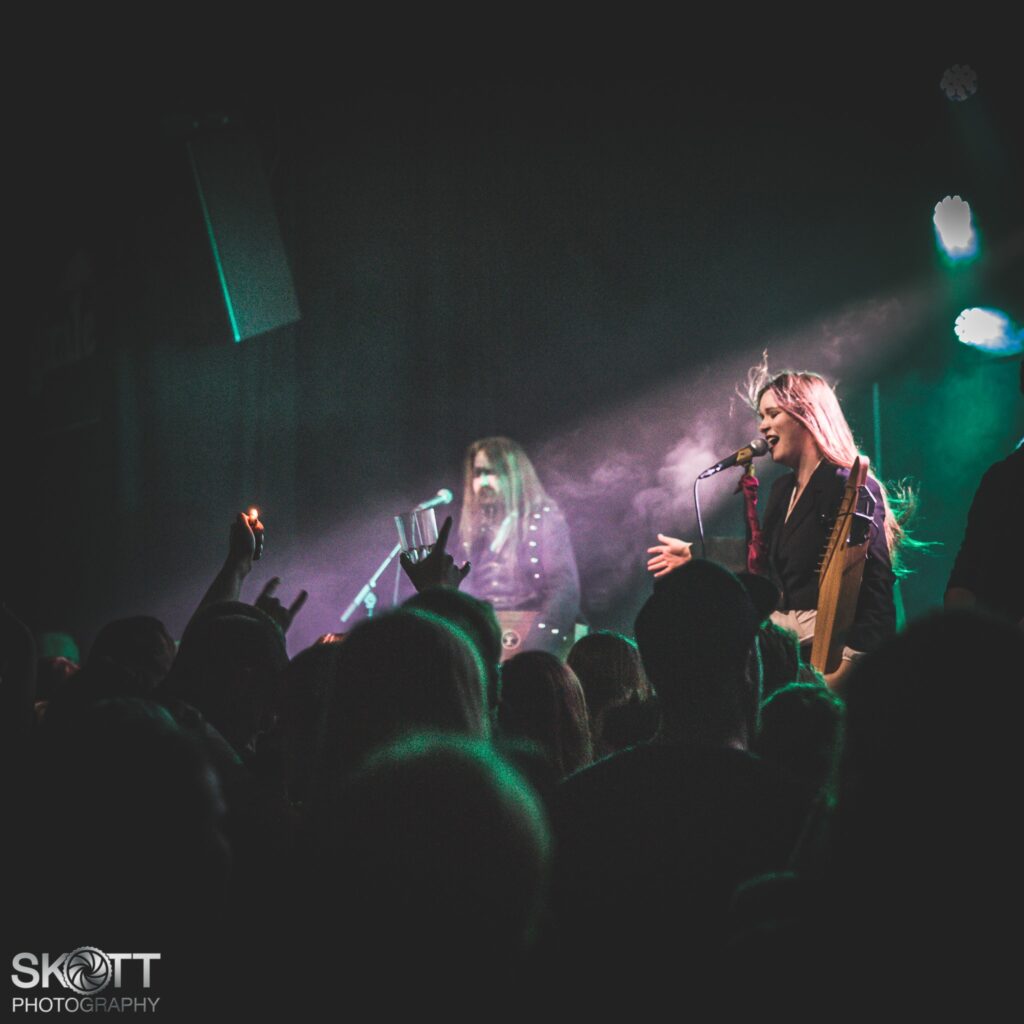 ★★★★★★★★☆☆ from Heavymetal.dk for Ethereal Kingdoms Hollow Mirror!
One of Denmark's longest running metal webzines awarded Hollow Mirror a score of 8 of 10 stars in this review.
Journalist Carsten Bach entered the Hollow Mirror dreamscape.
He was thrilled by the storytelling and drew clear parallels to our inspirations from Amorphis, Nightwish and so forth.

He said:
"You don't need more than a few seconds of listening to place Ethereal Kingdoms in league with the big bands"

"(…) You get the sense, that you will witness a story and not just 9 separate songs."

"Vocalist Sofia Schmidt clearly demonstrates, that she's not to be dismissed as a docile pretty voice, for her guttural roars and ear-shattering screams are truly powerful"

Carsten Bach, Heavymetal.dk
★★★★★★★★★☆Thank you so much!
Heaymetal.dk was also present when we unleashed some of the songs from Hollow Mirror for the first time live.
This happened at Royal Metal Fest April 6th 2019 at our theatrical special show:
"I witnessed something unique" – ★★★★★★★★★☆ – Heavymetal.dk

We also spoke with heavymetal.dk before our show at Copenhagen Metal Fest, where we in this interview talk about our inspirations, dreams and what's on our guilty pleasure playlists!

Explore Hollow Mirror at your streaming service of choice or at your local record store!
Other metal journalists from all over the world have entered the Hollow Mirror dreamscape as well.
"Dragged out of the comfort zone" – Legacy magazine
"Elegance that keeps the listener pivoting" – Dead Rhetoric
"You're in for an experience" – Metalized