Metallian – the largest French language metal mag – have honored us with our very first foreign print magazine feature! And our name even made it to the front page!
The editors reached out to us for an exciting interview about Hollow Mirror, our music and our creative process. Christian and Sofia goes into detail about the theatrical aspect of our music and the concept behind the stories on our very first album. We also talk about our inspirations and dreams.

Read it in in this September/October issue.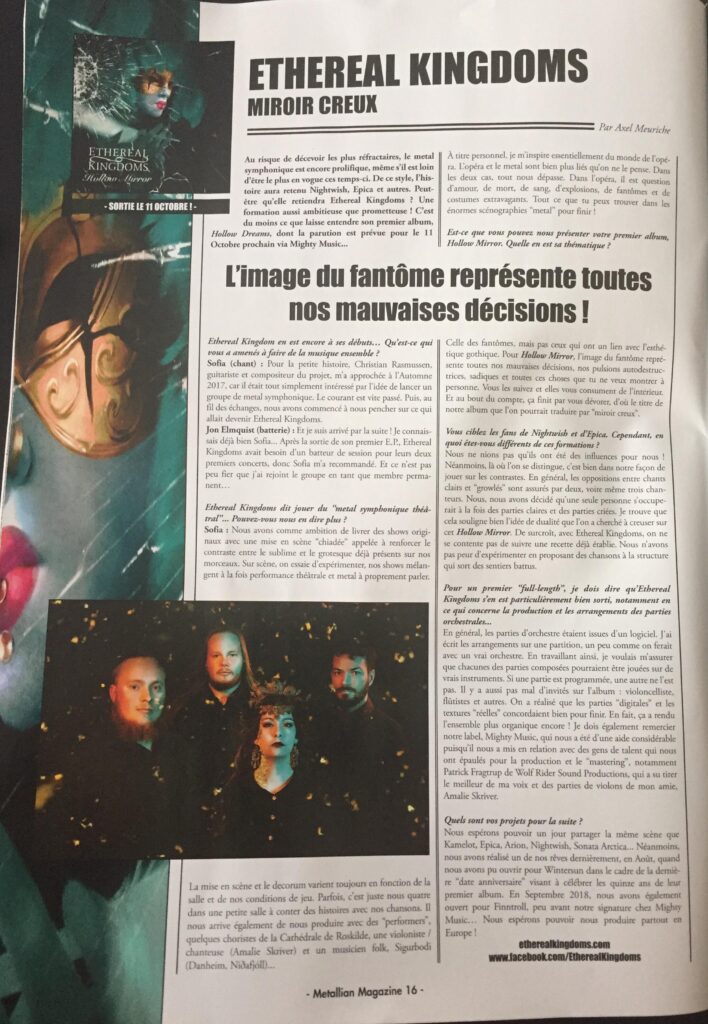 We are featured alongside our heroes of Jinjer, Lacuna Coil, Killswitch Engage and our Mighty Music label mates Tygers of Pan Tang and Blood Red Throne.
Thank you so much for this opportunity!
Besides this interview, Metallian also awarded Hollow Mirror a grand 5/6 stars in their review of our debut album!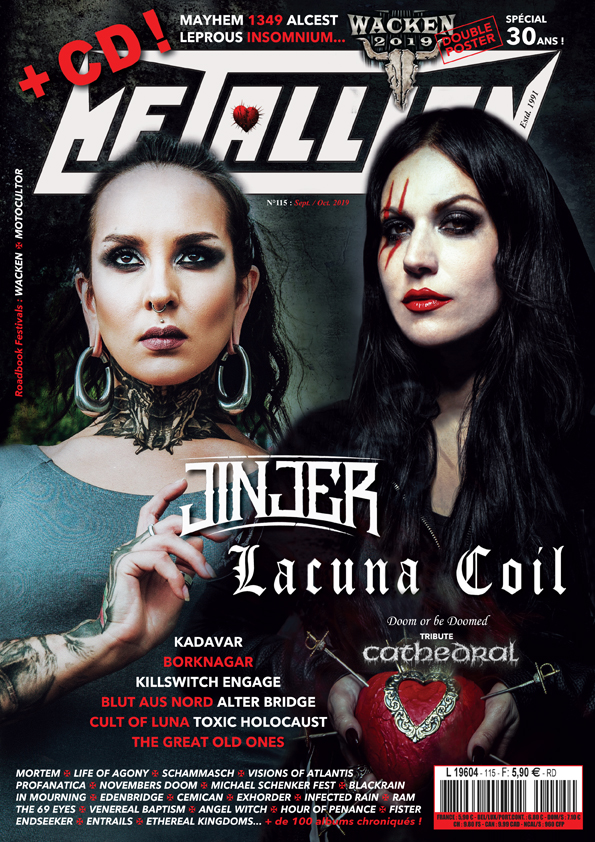 Other magazines have shared their thoughts about our music as well:
'A perfect balance of brightness and darkness' – Metal Temple
'A very deserving debut' – Arrow Lords of Metal
'A complete range of voices' – musica.be
Have you entered the theatrical metal experience yet?
Have you dared to step into Hollow Mirror?
Get a glimpse into our soundscape with our three first singles:
Heartchamber – Endings – Distance
Three stories of torn fates, bitter hopes, loss, love and unbreakable bonds.

Follow us on Spotify and be among the first to hear our new album