---
HOLLOW MIRROR
Debut album out now
Ethereal Kingdoms critically acclaimed debut album Hollow Mirror invites you to enter a soundscape, where opposites collide and coexist.

9 ghost stories set in nostalgic melodies, shattered violins, exalted choirs, harrowing screams, thundering guitars, whispering voices.

Brought to life by numerous guest musicians and fronted by Sofia Schmidt's signature vocal range spanning the highest soprano notes to the lowest growls of anguish.

Unpredictable beauty
Unexpected brutality
This is Ethereal Kingdoms
---
Hollow Mirror
---
Distance
Beginnings
Ashes within
Heartchamber
Endings
Silent dance
My Kantele – Amorphis cover
Embrace me
Apparition
---
DISTANCE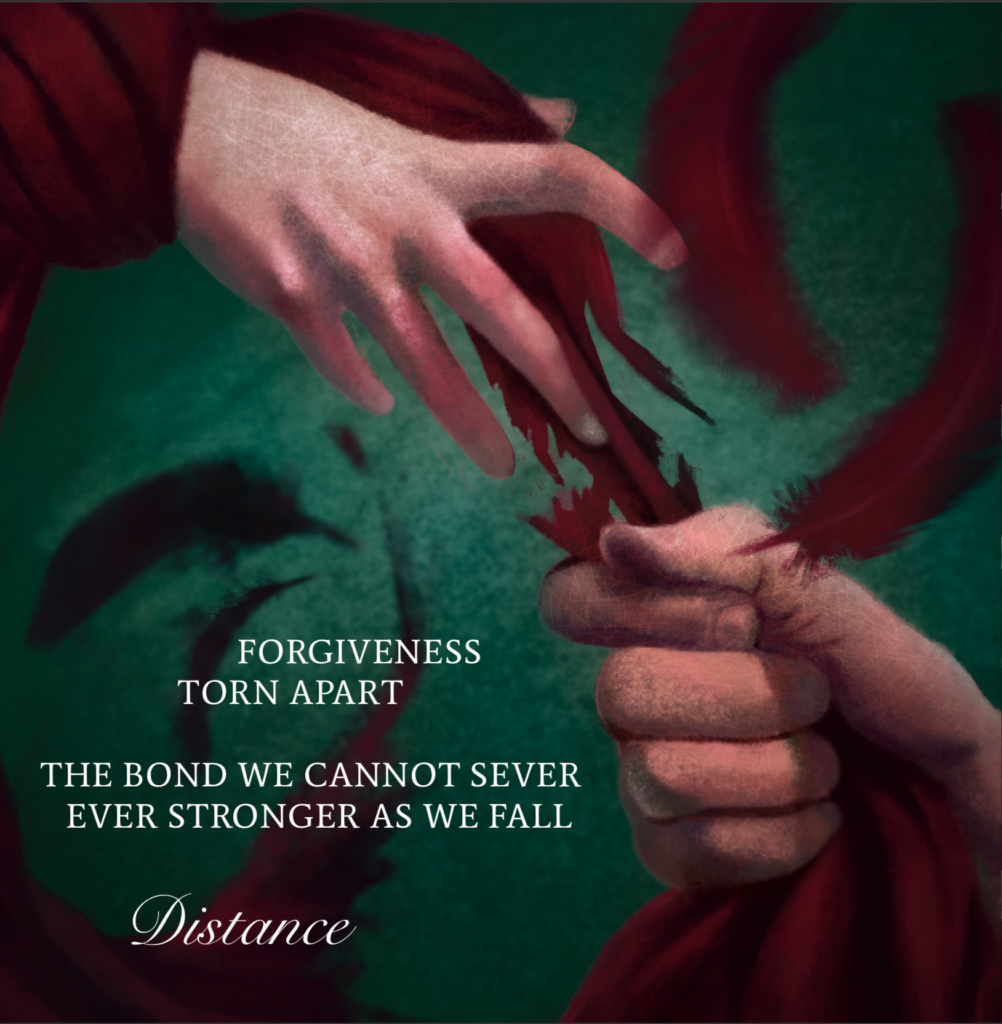 "The bond we cannot sever
Ever stronger as we fall"
Distance is the first song on Hollow Mirror and the third single we released from this album. It is a story of an unbreakable bond between two people and the consequence and pain of attempting to break it.
The song features Amalie Skriver on guest harmony vocals in addition to Sofia Schmidts signature vocal range from the highest soprano notes to the lowest growls.
---
BEGINNINGS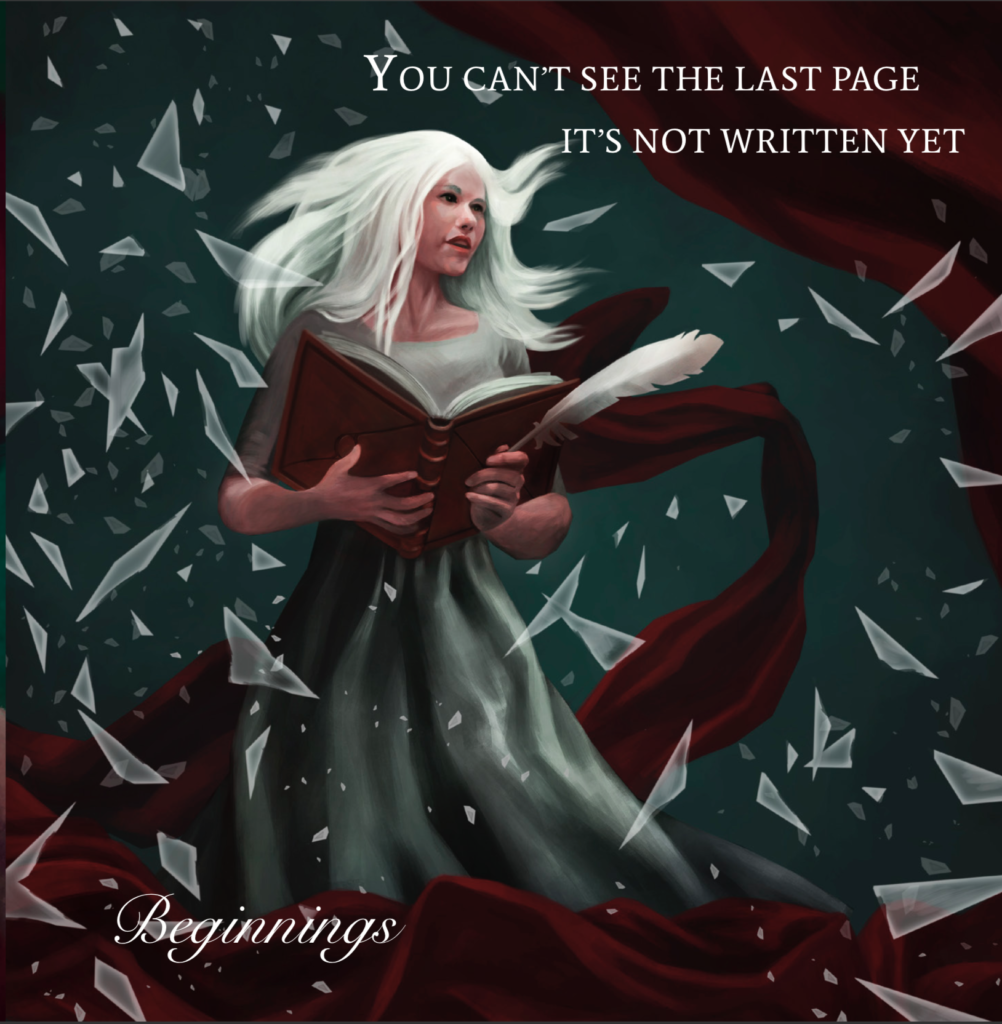 "You can't see the last page
It's not written yet"
---
ASHES WITHIN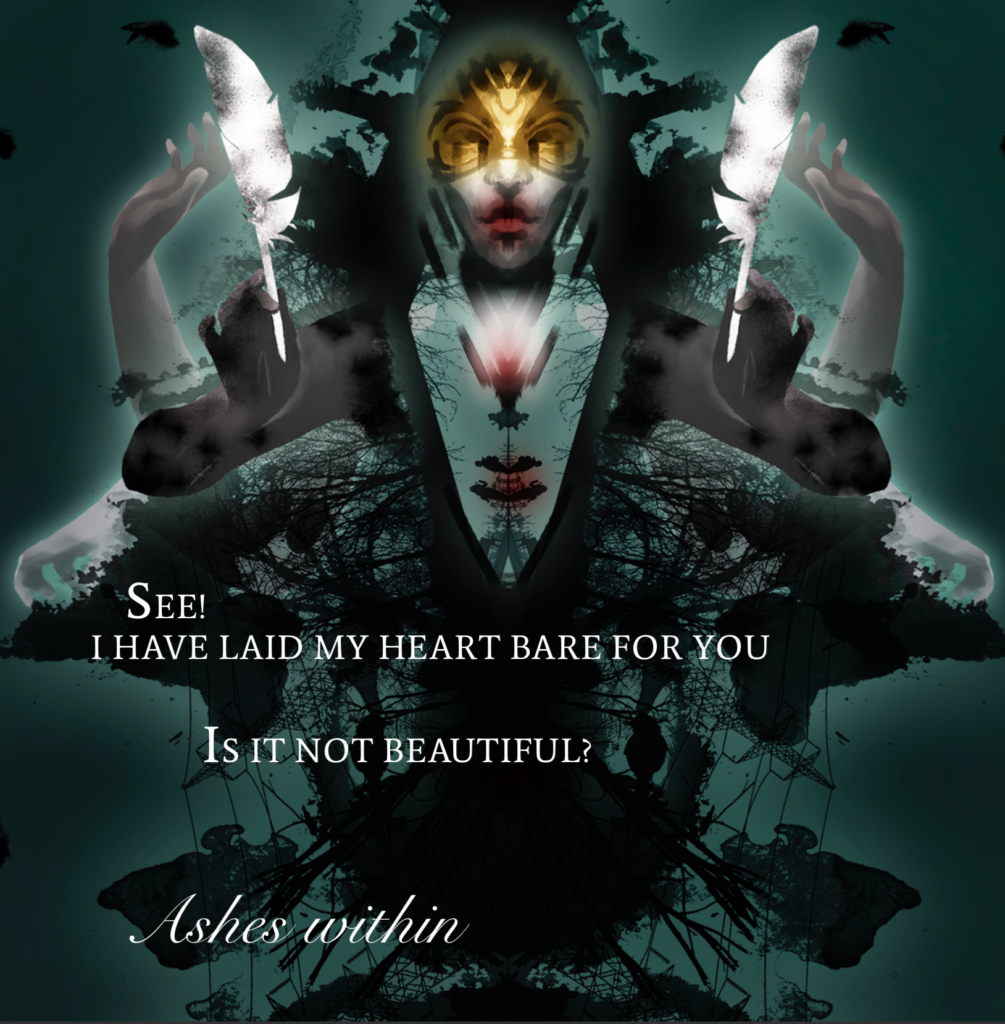 "See!

I have laid my heart bare for you!
Is it not beautiful?"
This is Ashes Within
The third song on Hollow Mirror
Ashes Within is an encounter with the masked creature on the album cover of Hollow Mirror.
Strangely beautiful, sinister in its majesty.
It draws you close, you allow it to enter.
Enthralled by its halo, you are too blinded to see the warmings right in front of you.
This being is empty, it will not grant you your dreams. It will consume you. For it is ashes within.
"I search for beauty. For within me there is none"
Ashes Within features Asger Forchhammer on electric cello – a recurring sound in the Hollow Mirror collection. The chaotic and distorted sound represents the masked apparition – and shows up again in the song carrying that name: Apparition.
---
HEARTCHAMBER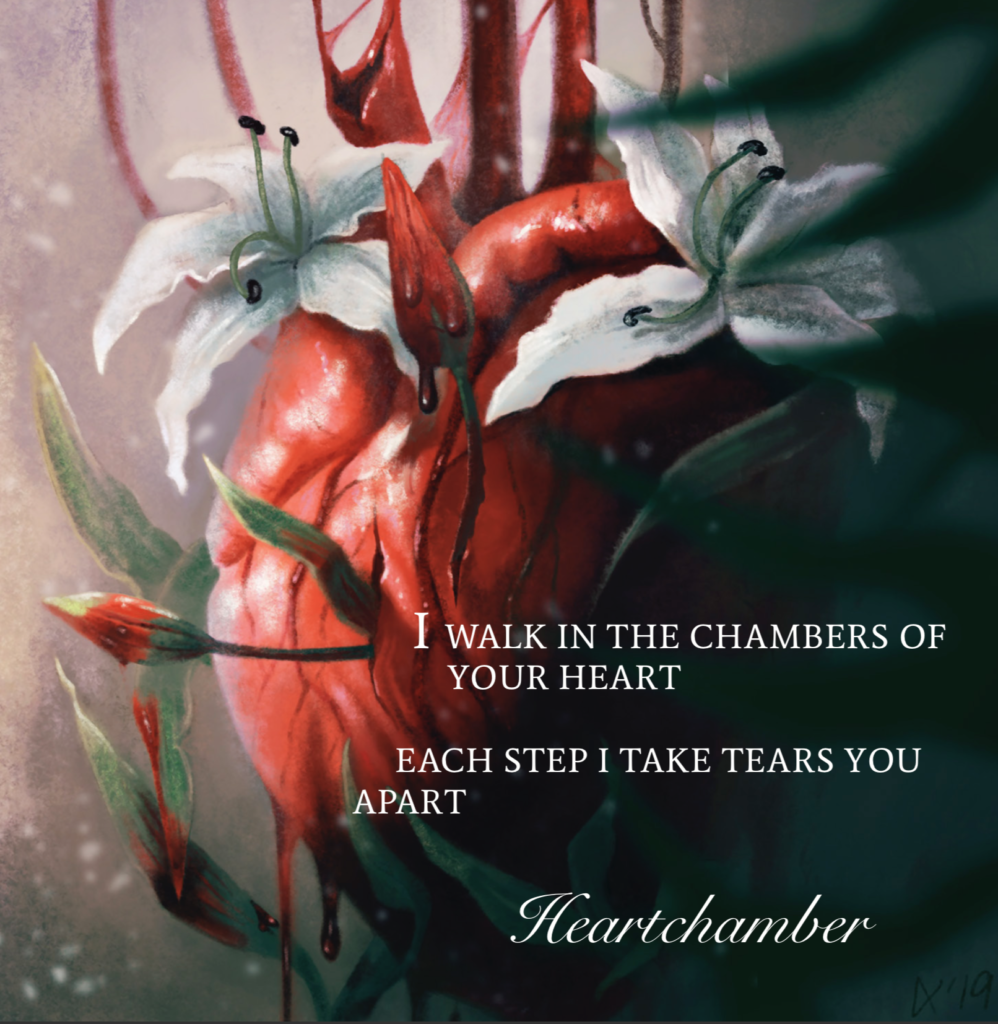 "I walk in the chambers of your heart
Each step I take tears you apart"
Heartchamber
A beautiful bittersweet tale of love and loss
Fourth story on hollow mirror
'Heartchamber' tells the story of a broken connection between two people.
However, when we have forged a bond to someone, it doesn't break just that easily.
It grows inside our chests, and we may remain in each other's hearts for ages – sometimes for better, but often for worse. Like lost ghosts, we walk inside the chambers of each other's hearts, even if we are the cause of each other's misery. Despite the bond being broken, the connection is still strong through the pain and heartbreak that inevitably follows in the trail of romance. We bleed because we loved. Somehow, it is beautiful in all its destructive glory. A beautifully bittersweet glistening tale of love and loss.
The story draws on connections to the tales told in the band's 2018 dual singles "Beginnings" and "Endings", and the voice of the wrongdoer is embodied by Sofia Schmidt's emotional vocals, featuring award-winning singer-songwriter Amalie Skriver on backing vocals.
Music video
Heartchamber was also the first music from Ethereal Kingdoms.
The characters of Beginnings and Endings are embodied by Lærke Krarup Leth and Magni Hansen. Lærke also plays the flute on Silent dance.
The symbols of the violin and the feather are reoccurring visual elements from the covers of Beginnings and Endings.
The video was directed by Sofia Schmidt and created with Mindspark Film and Mikkelsen-photo.
---
ENDINGS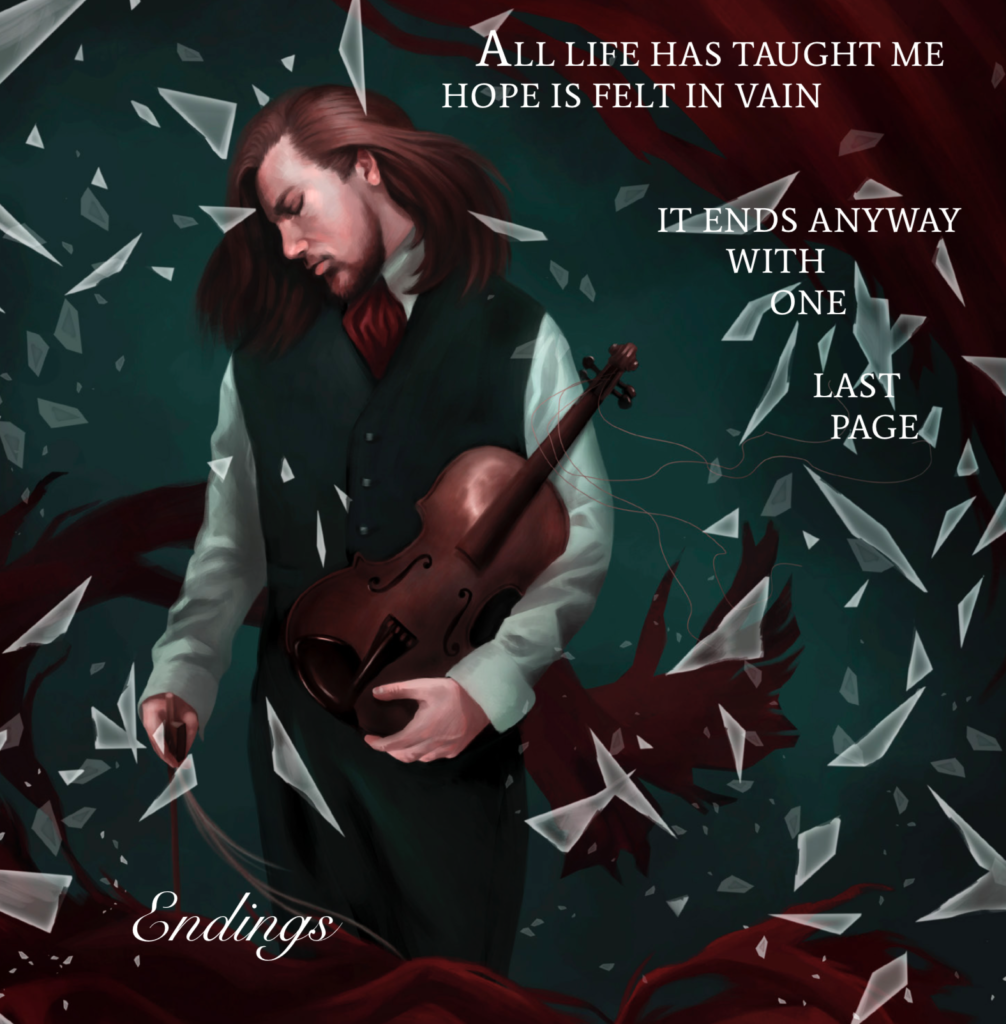 "All life has taught me
Hope is felt in vain
It ends anyway
with one last page"
---
SILENT DANCE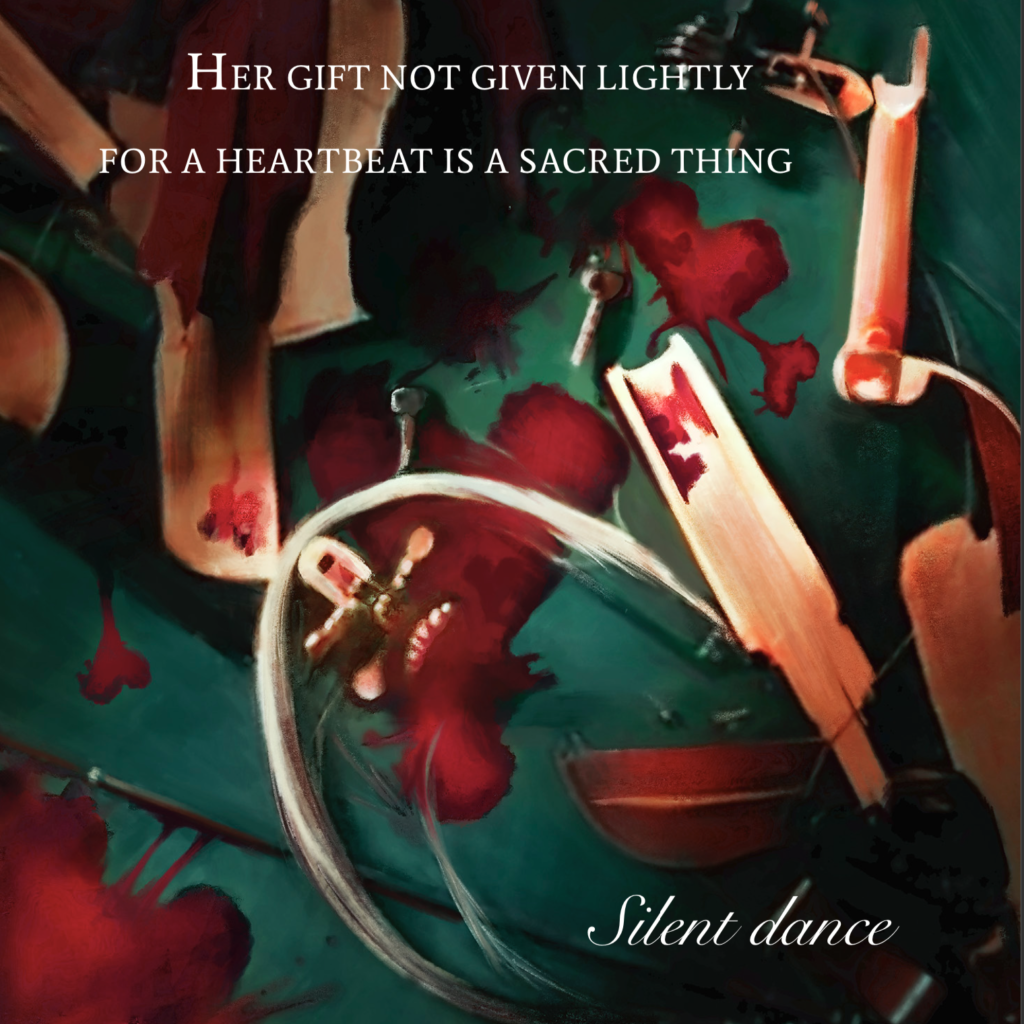 "Her gift not given lightly
for a heartbeat is a sacred thing"
---
MY KANTELE – AMORPHIS COVER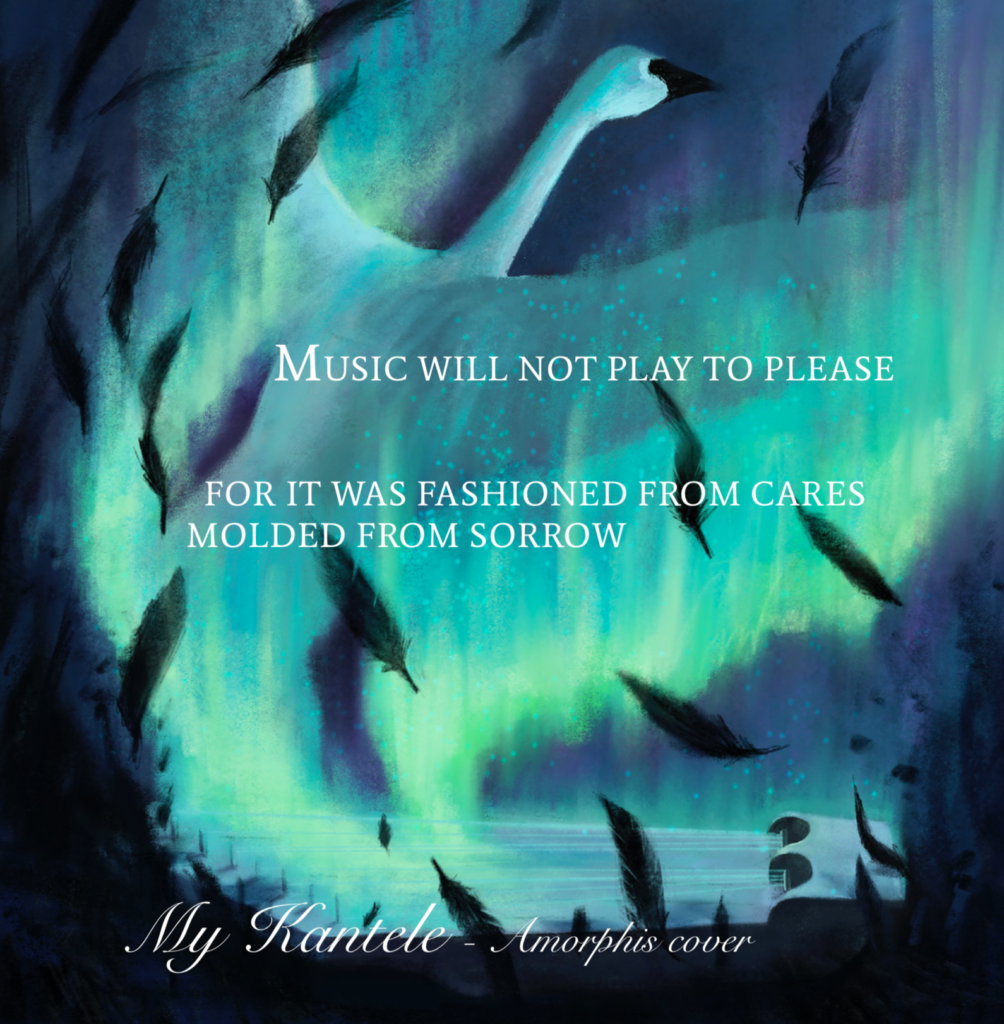 "Music will not play to please
For it was fashioned from cares
molded from sorrow"
My Kantele is our version of the 1997 song by Finnish metal legends Amorphis.
We included it in the collection of songs on Hollow Mirror because we really enjoy playing this song – and we felt its lyrics and vibe reflected the energy on the album quite well. We added a bit more of a nordic touch in our version by featuring artist Sigurboði (Danheim, Niðafjöll) on guest vocals and hurdy gurdy).
Vocalist Sofia plays the 10-string kantele, so it was a natural choice to include that as well.
---
EMBRACE ME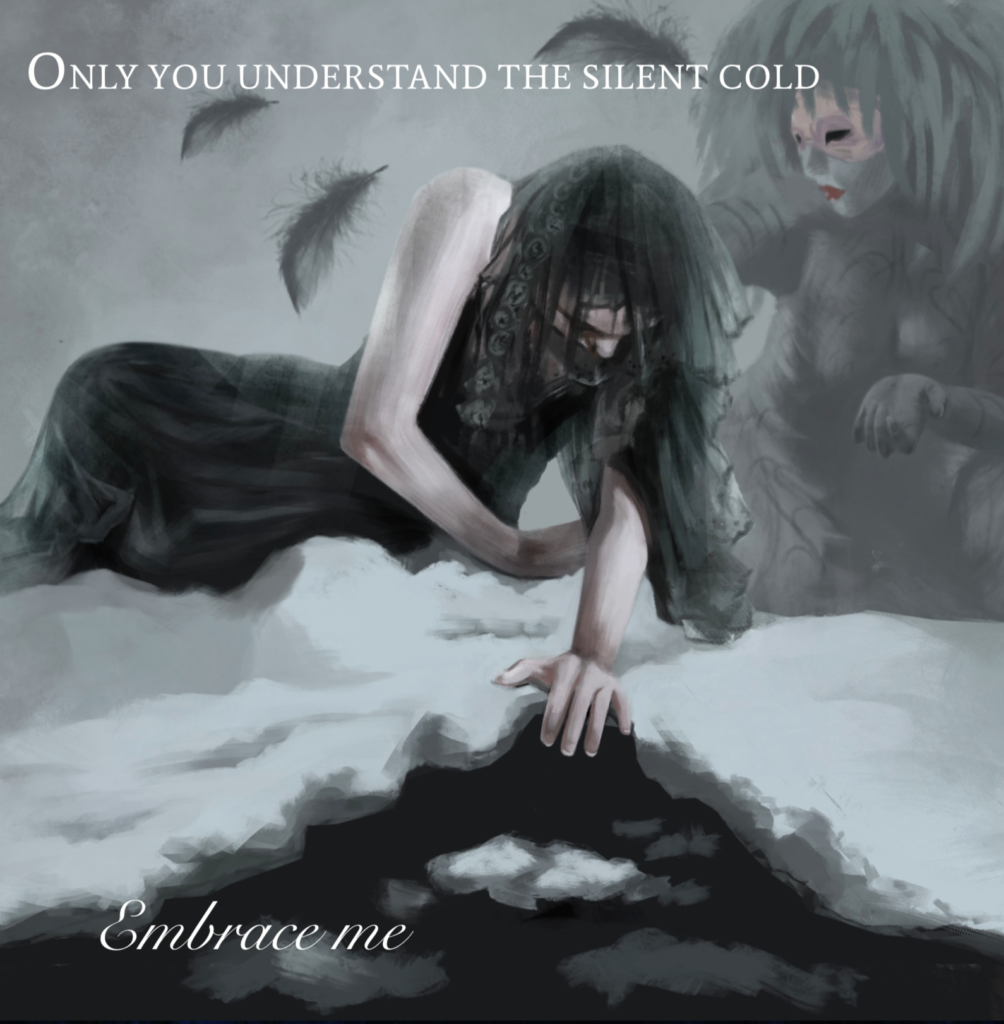 "Only you understand the silent cold"
---
APPARITION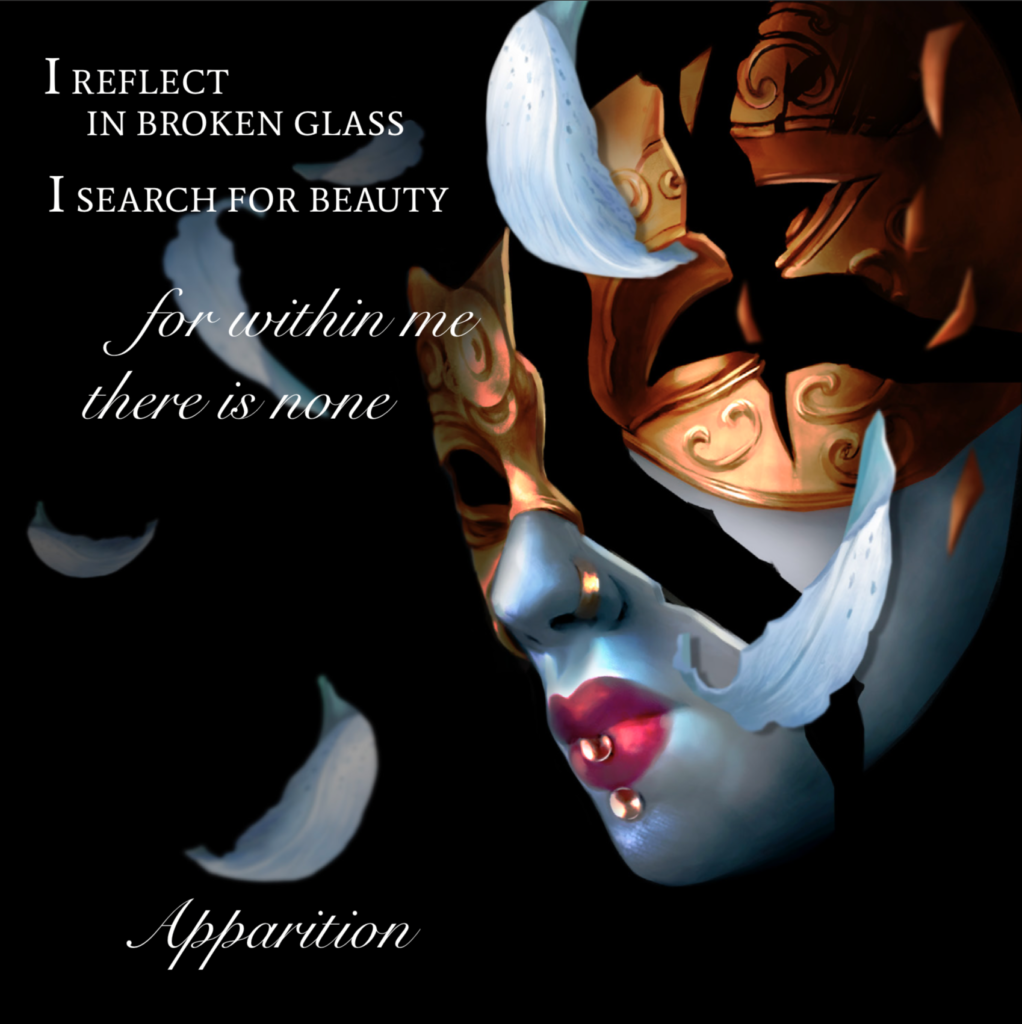 "I reflect in broken glass"