Unpredictable beauty. Unexpected brutality.
Surrender to the theatrical metal experience.
Characterized by intense and unpredictable live performances, Ethereal Kingdoms deliver a unique and modern take on theatrical symphonic metal.
Intersecting show and concert, the ensemble unleashes a sonic universe with songs ranging from soaring high notes to desperate screams, nostalgic melodies to haunting dissonances, from heartfelt solos to shattered violins.
Embodied by Sofia Schmidt's characteristic stage presence and unique vocal, spanning from the highest soprano notes to the lowest growls, Ethereal Kingdoms tell stories with poignant twists and unexpected turns.
★★★★★★★★★☆
"I left with an experience of having witnessed something unique."  

ROYAL METAL FEST special theatrical show 2019, Heavymetal.dk
★★★★☆ - "Not two of their shows are alike and when the vocalist changes perfectly between beautiful cleans, growls and screams, you cannot be anything but impressed"  

COPENHAGEN METAL FESTIVAL, Metal A Day
★★★★☆☆- "The ambitions are sky high with an efficient and skilled metalband behind the vocalist (…) People might have heard something akin to this with both Nightwish and Within Temptation, and Ethereal Kingdoms are well on their way to this league" 

NORDIC NOISE anmeldelse-niche-metal-festival-med-hyggefaktor-i-top 2019, gaffa.dk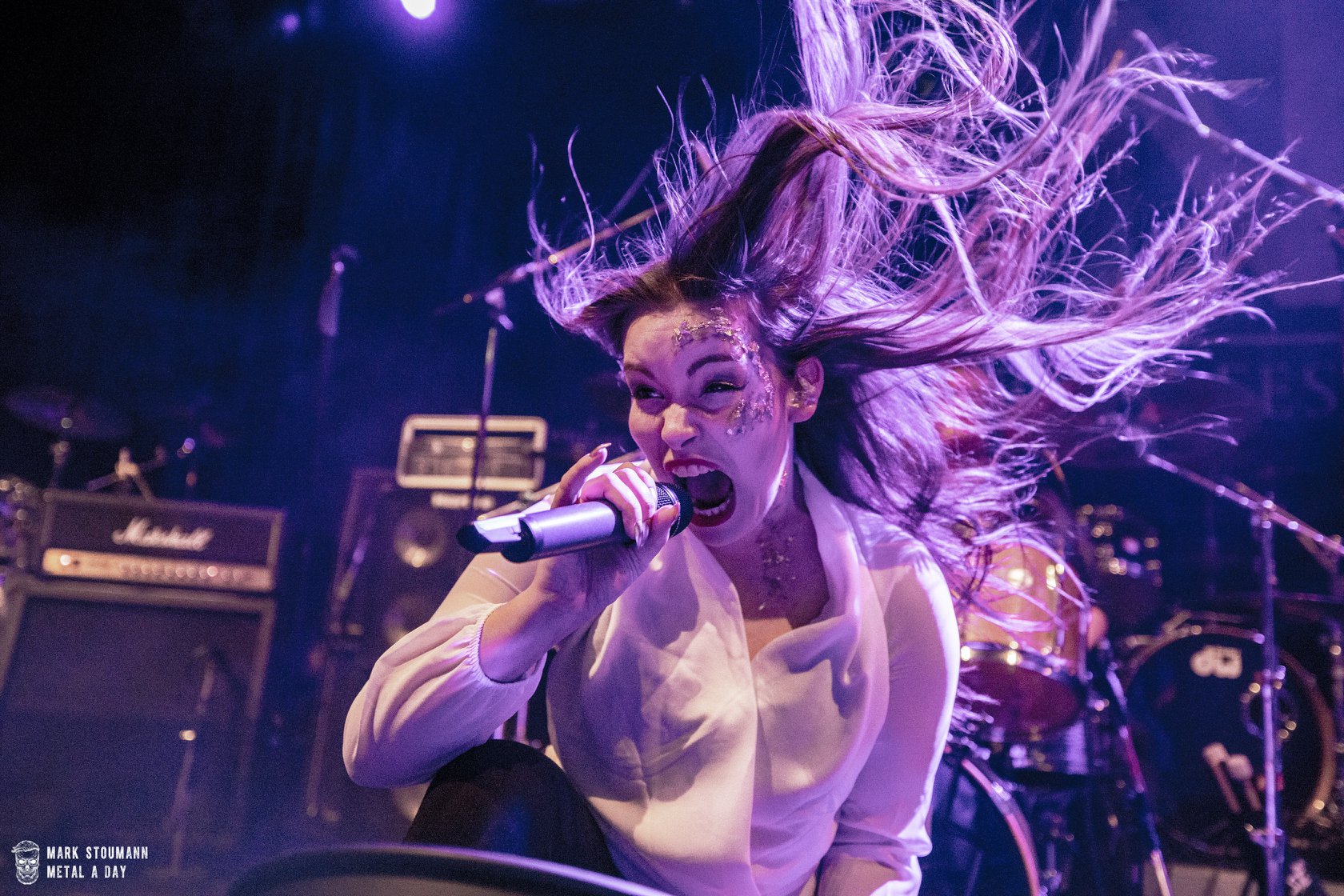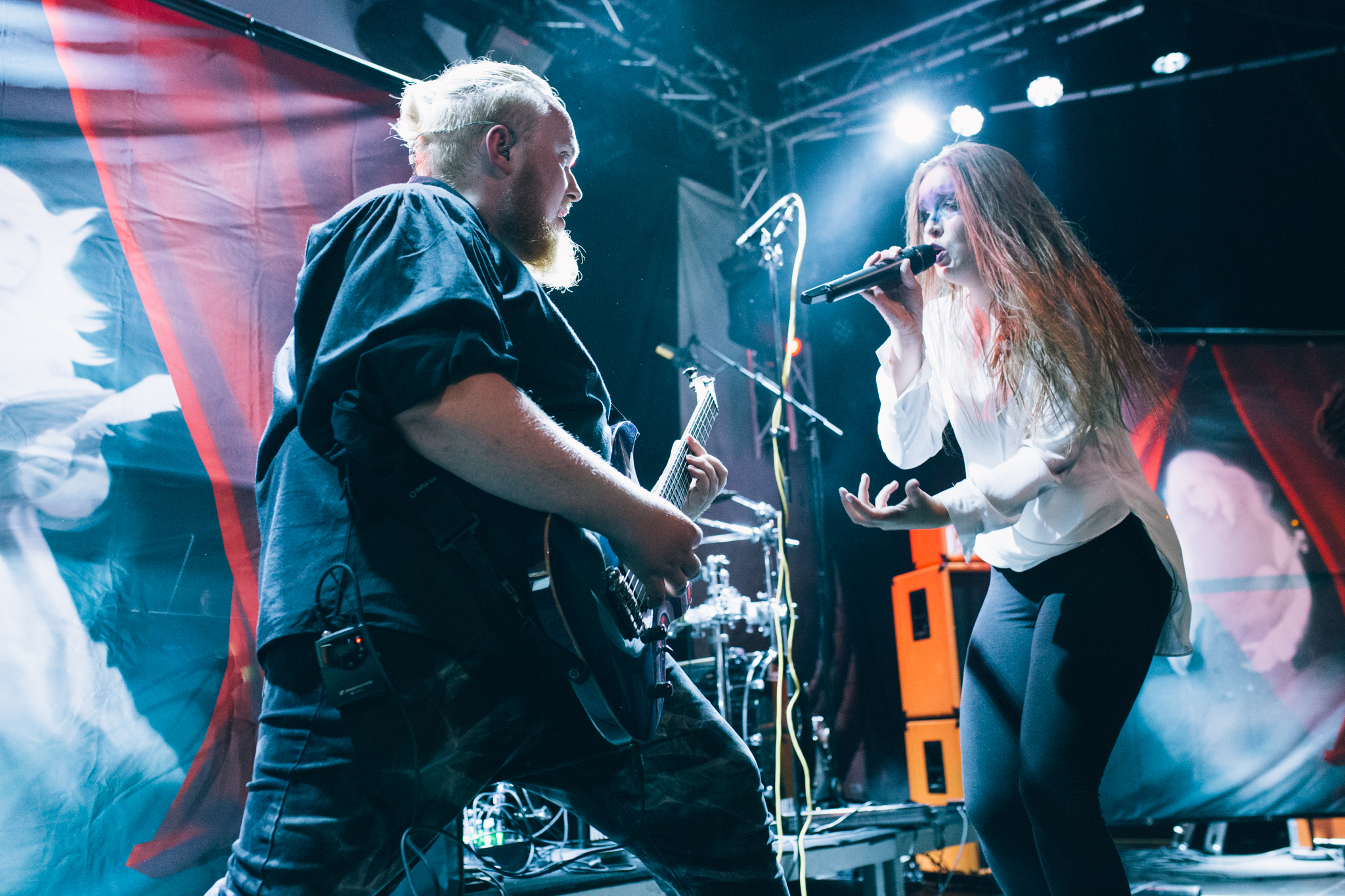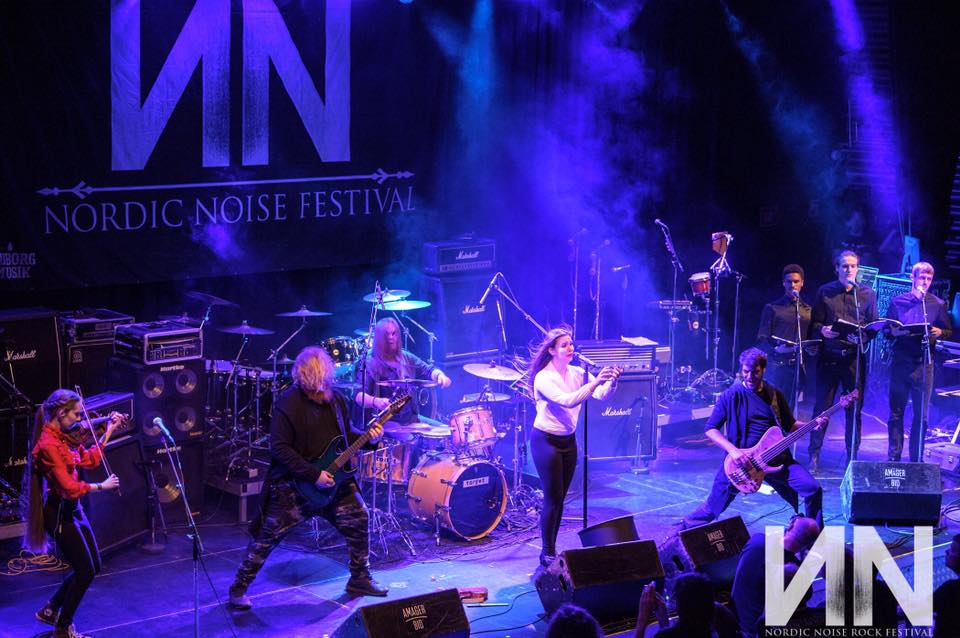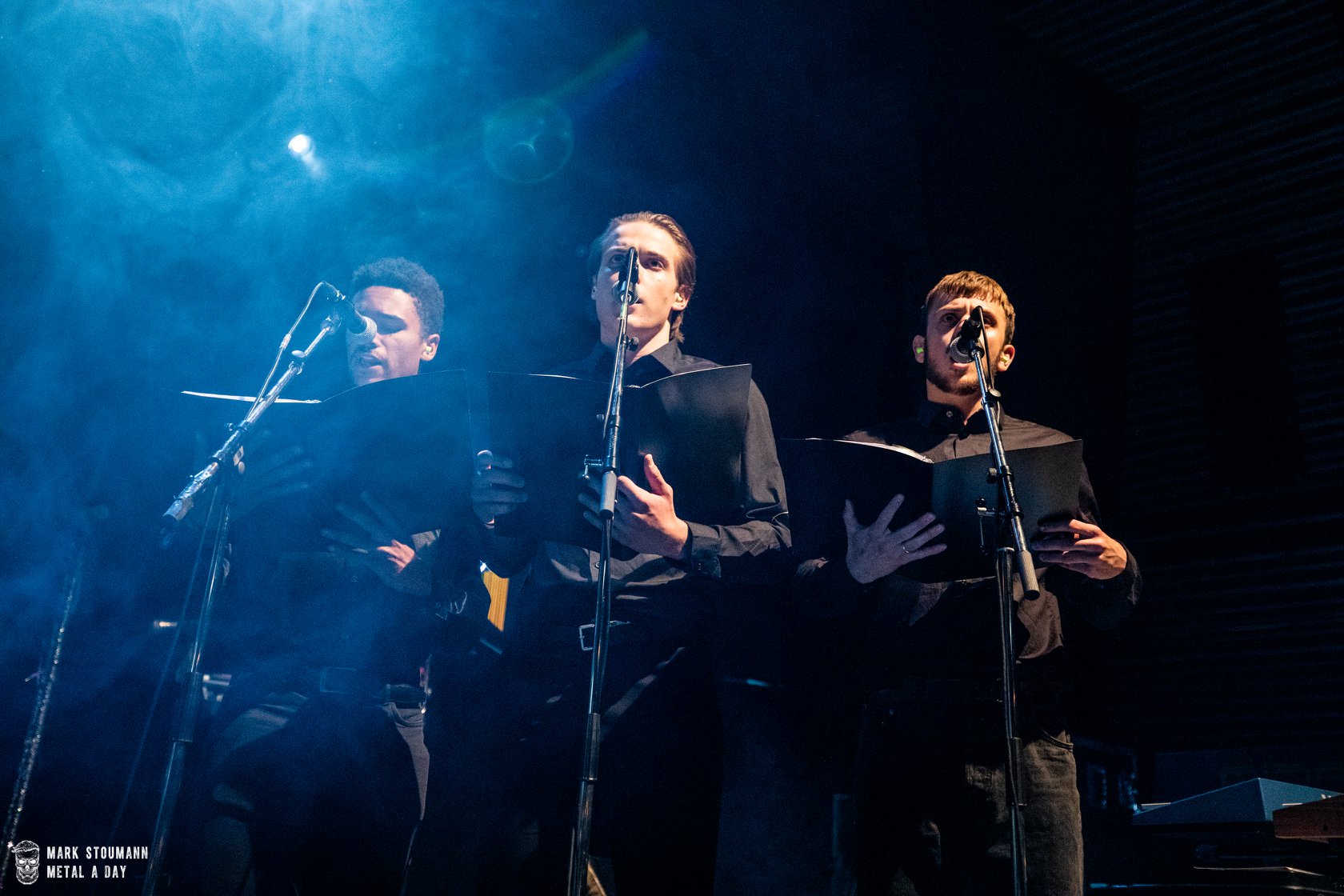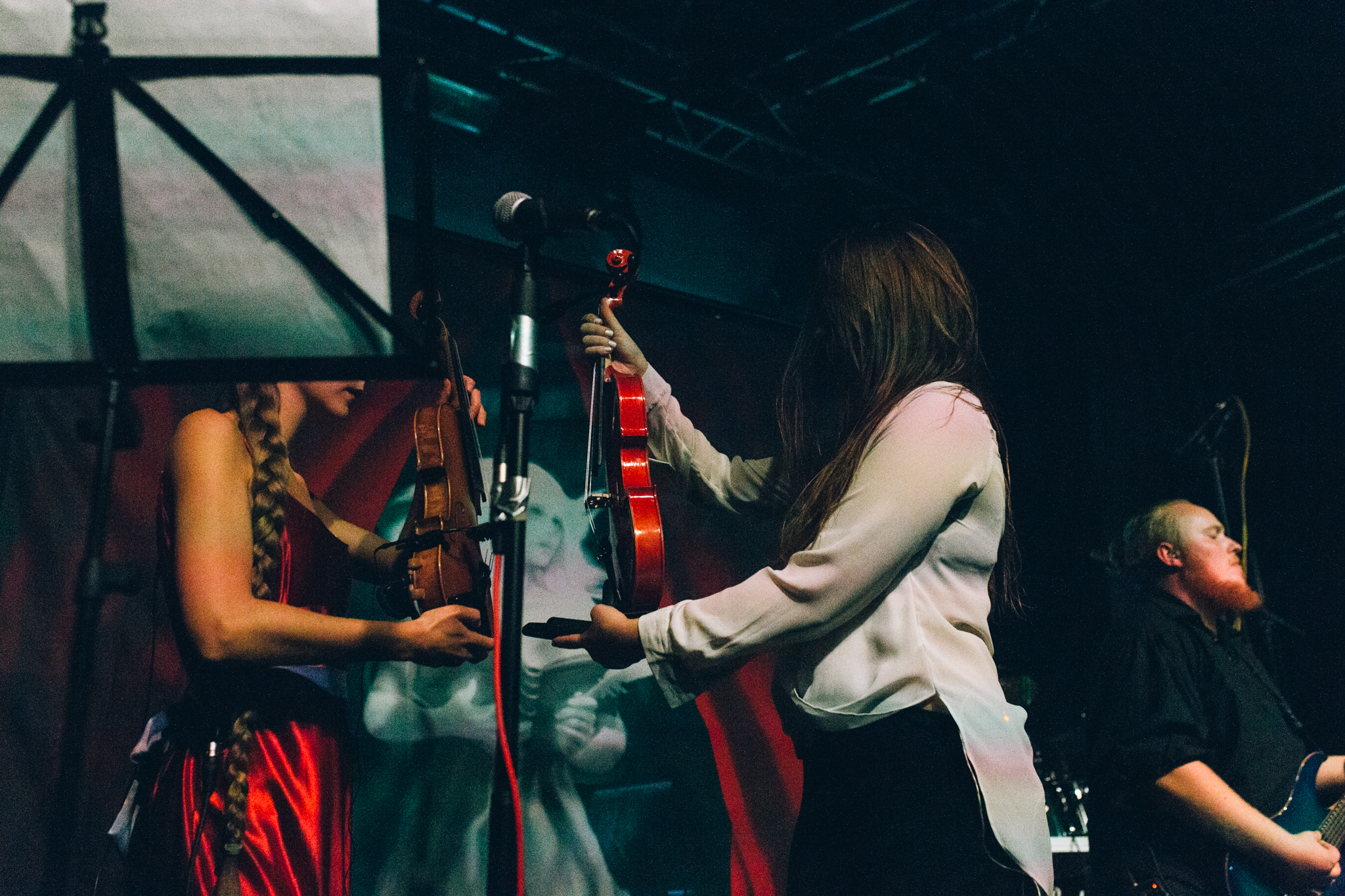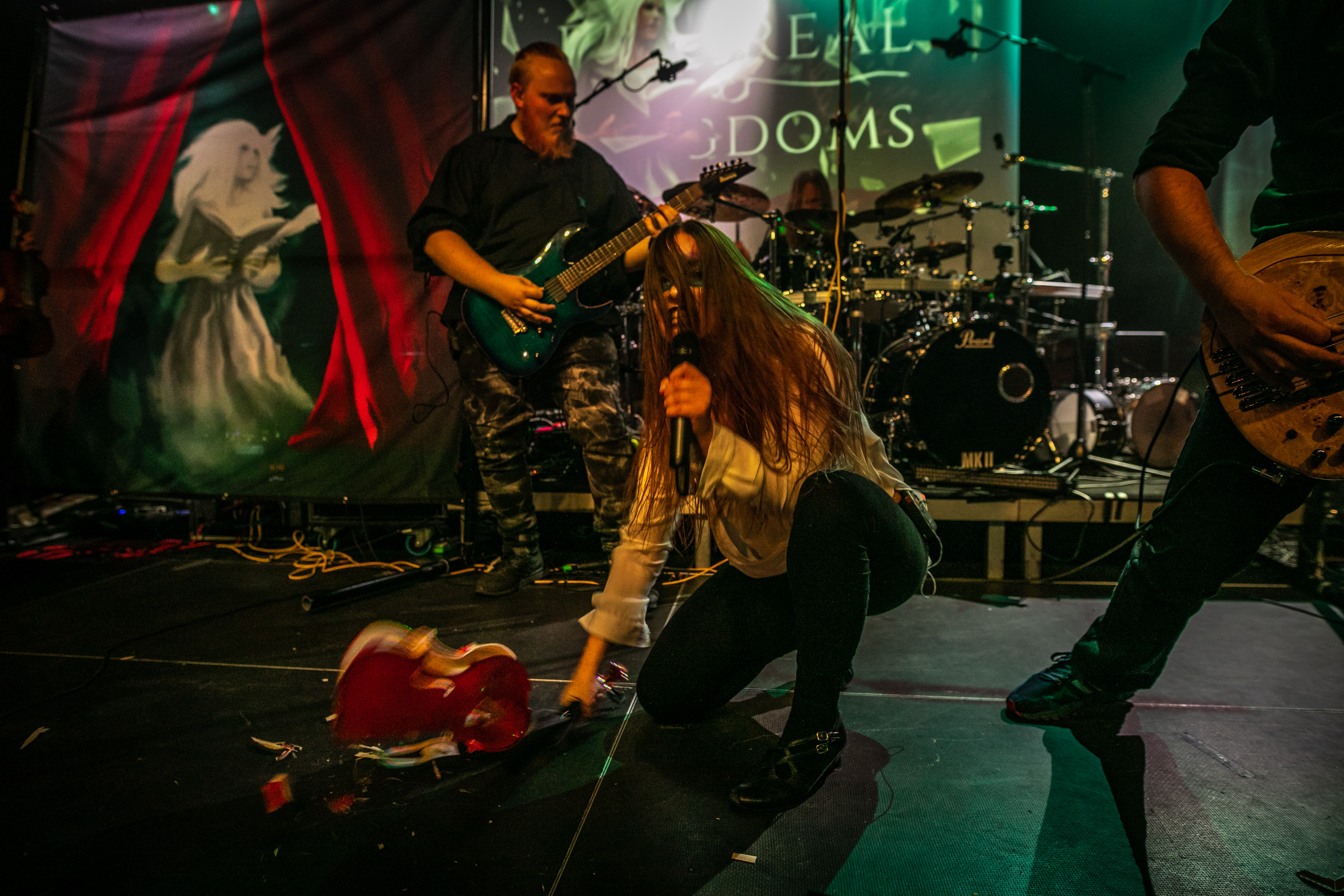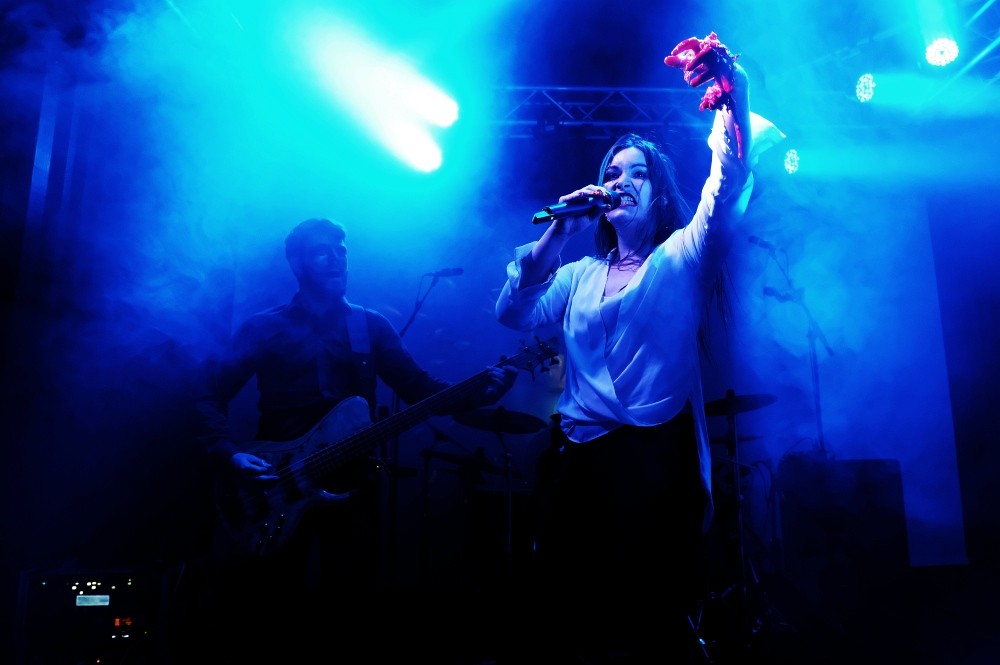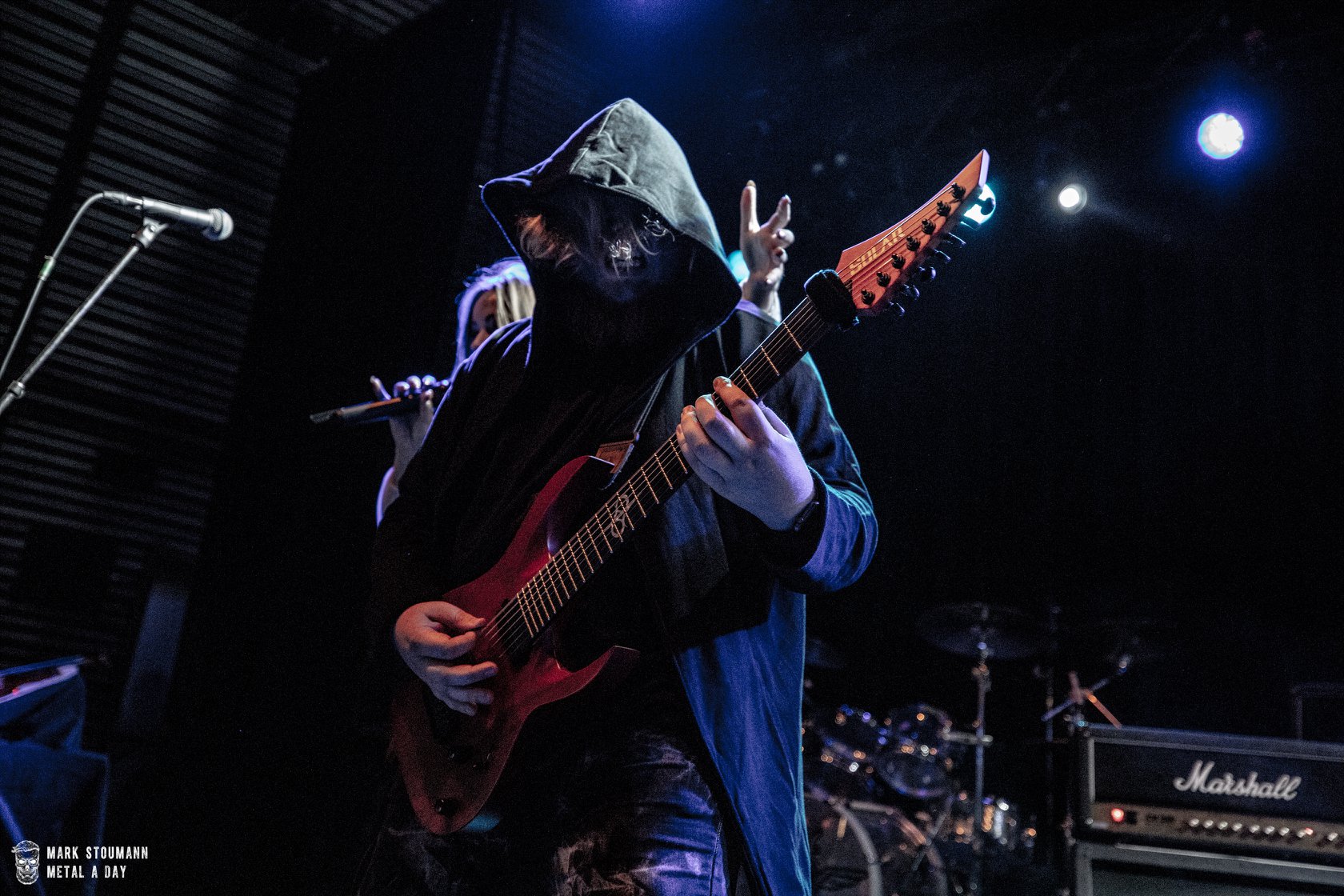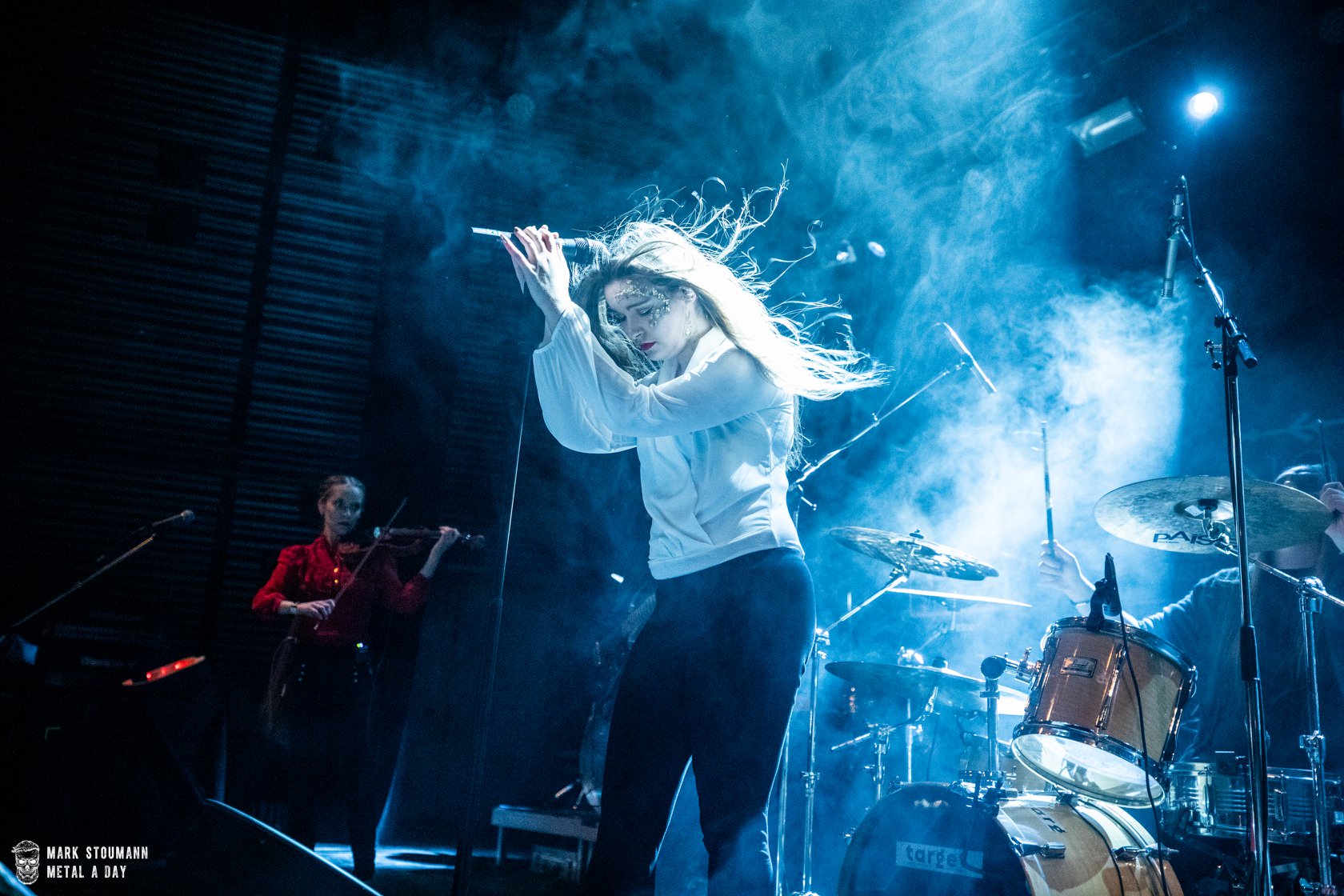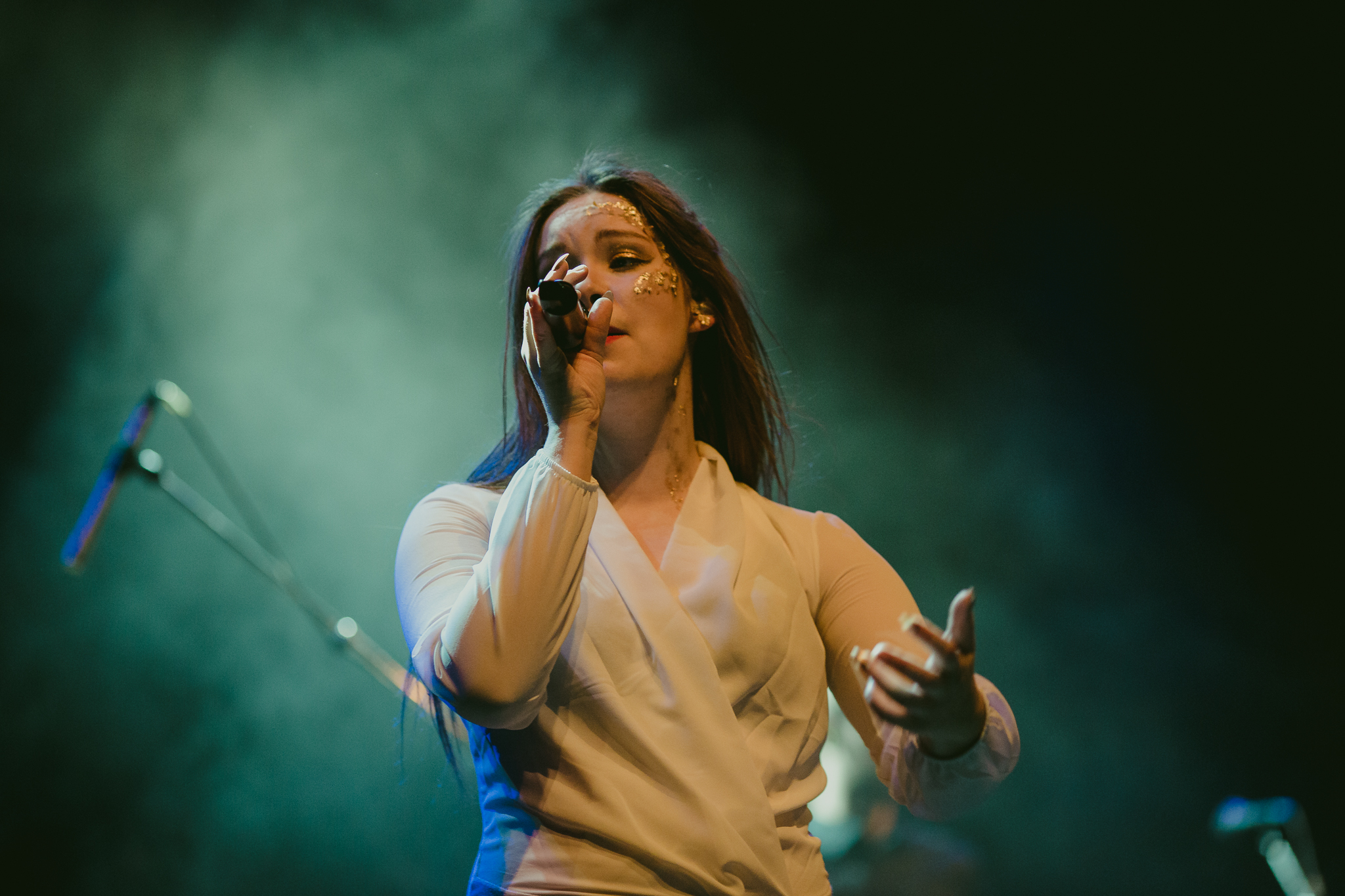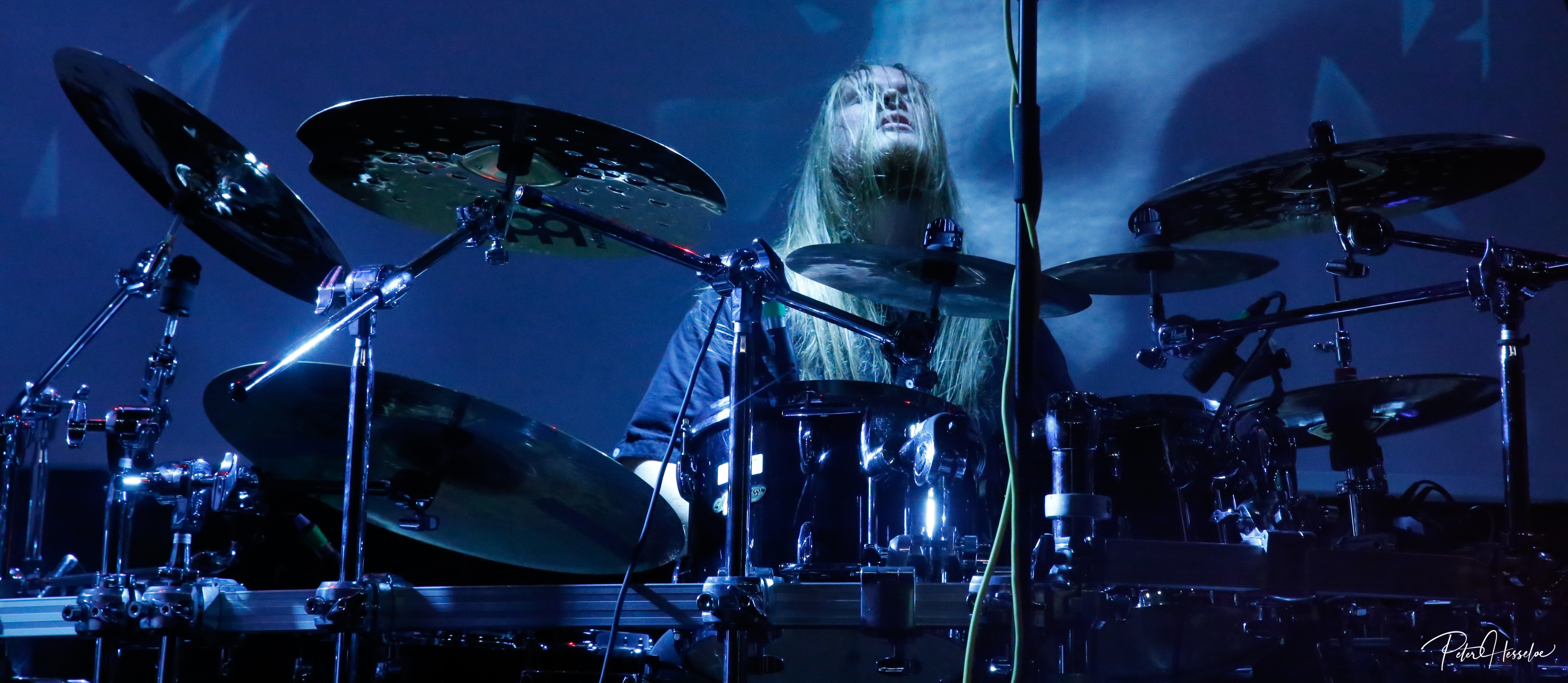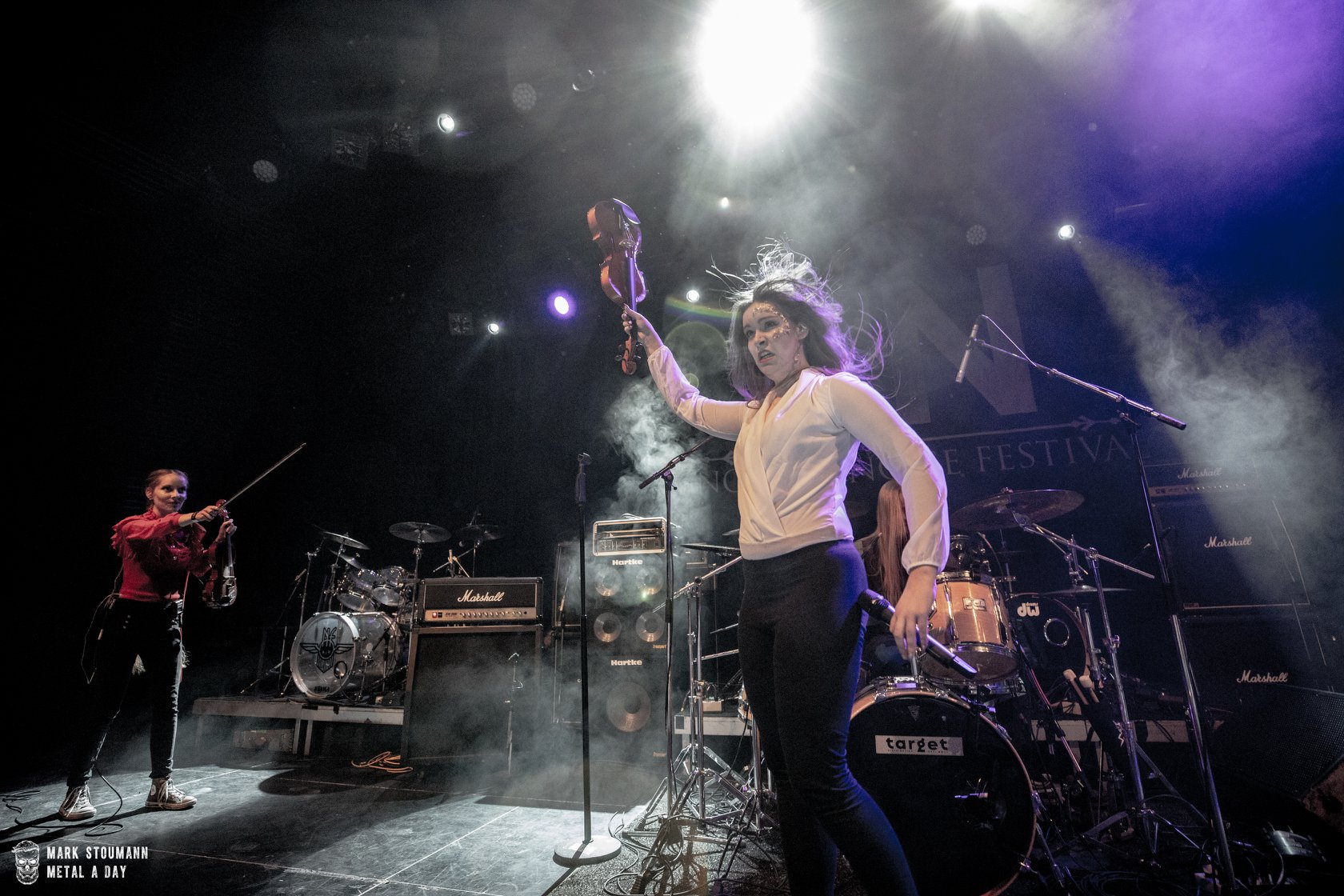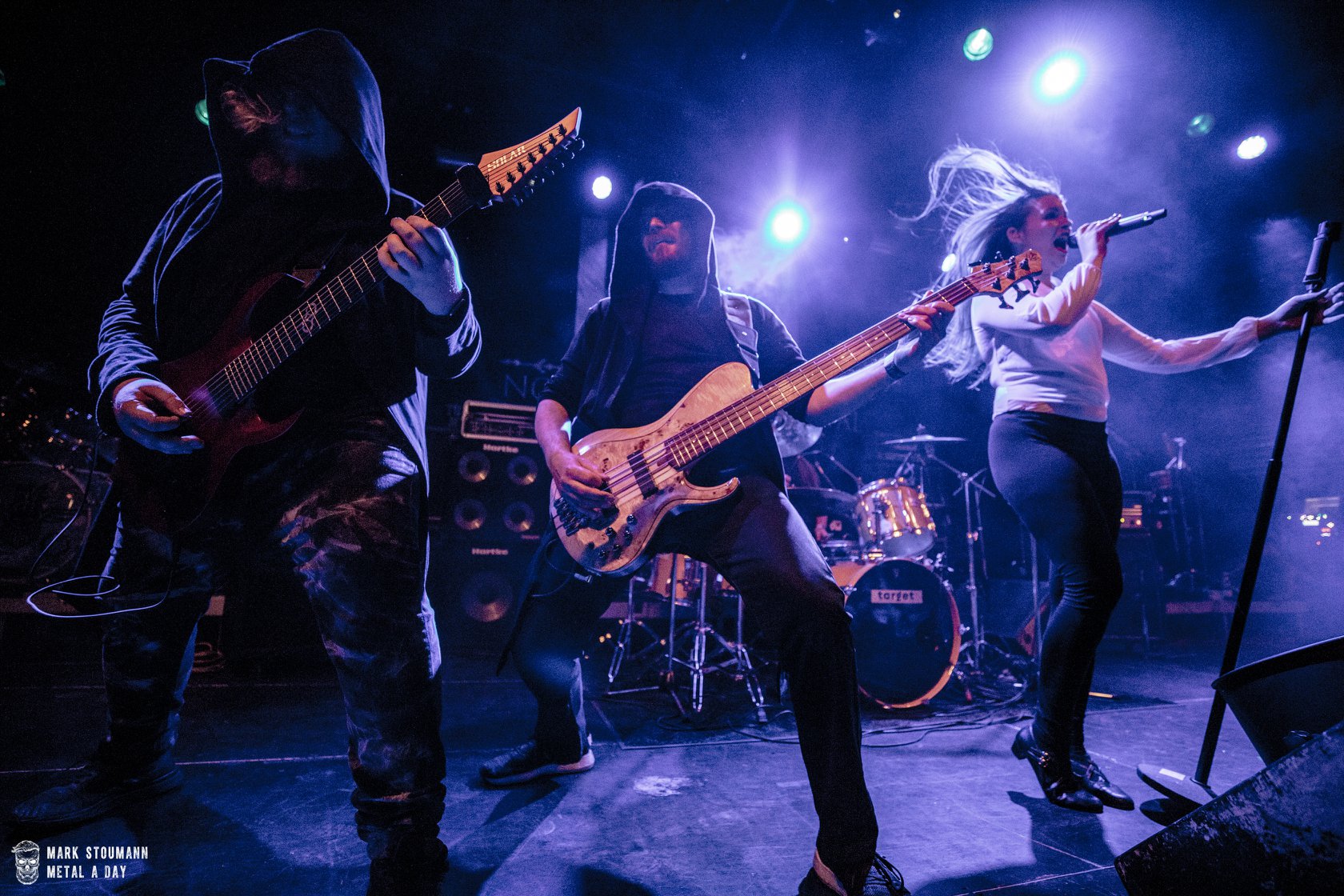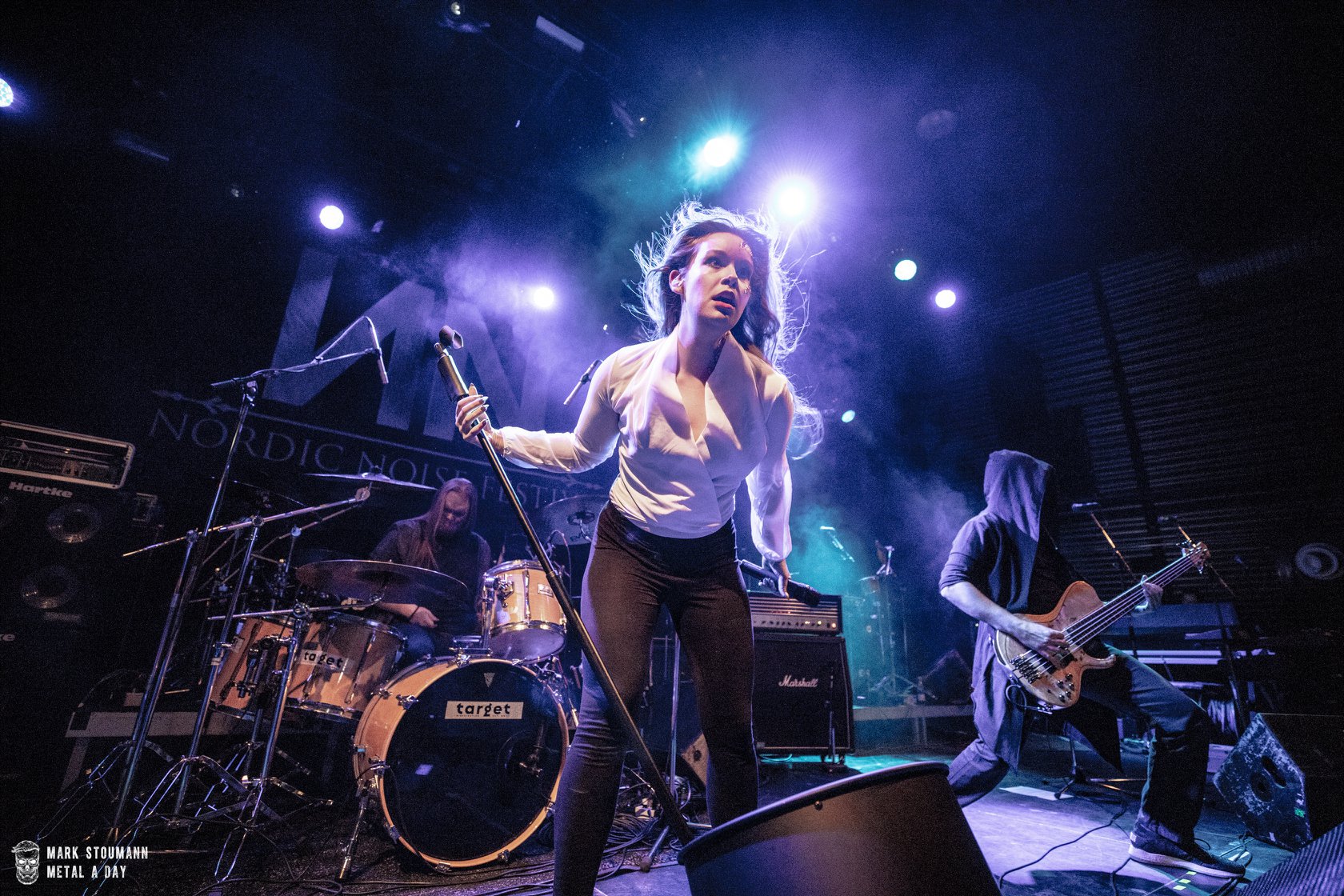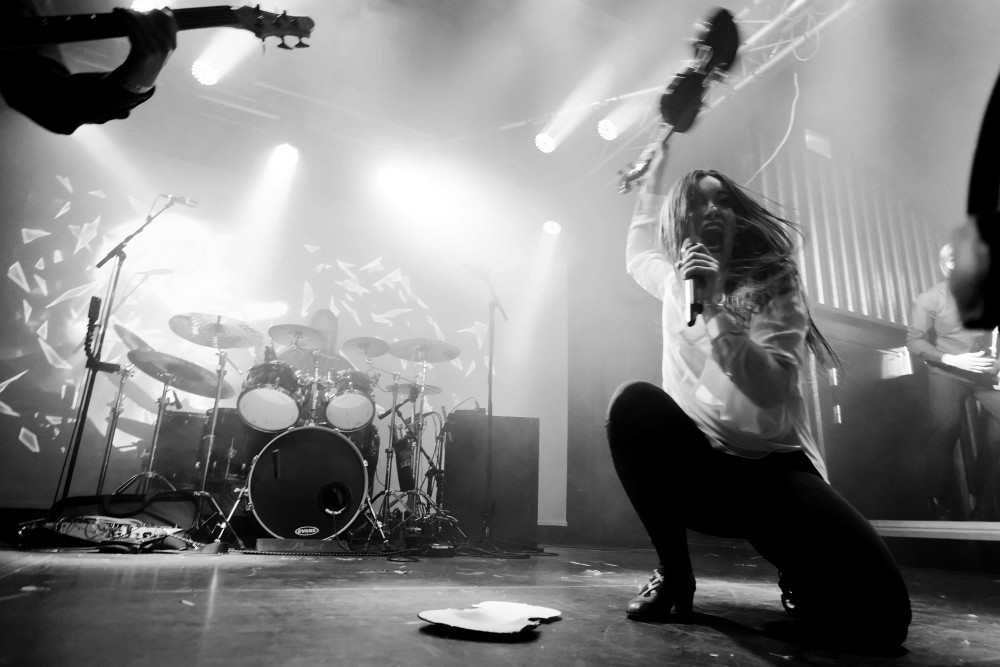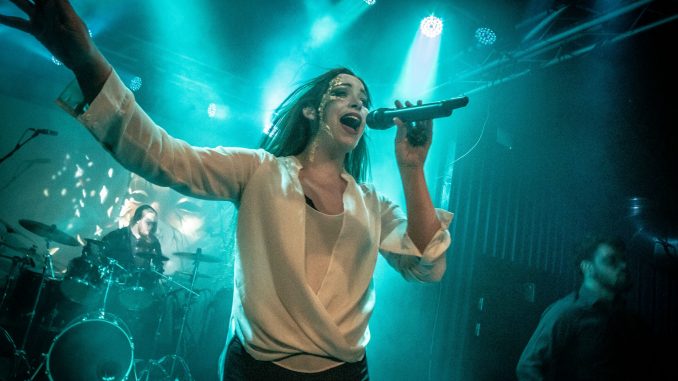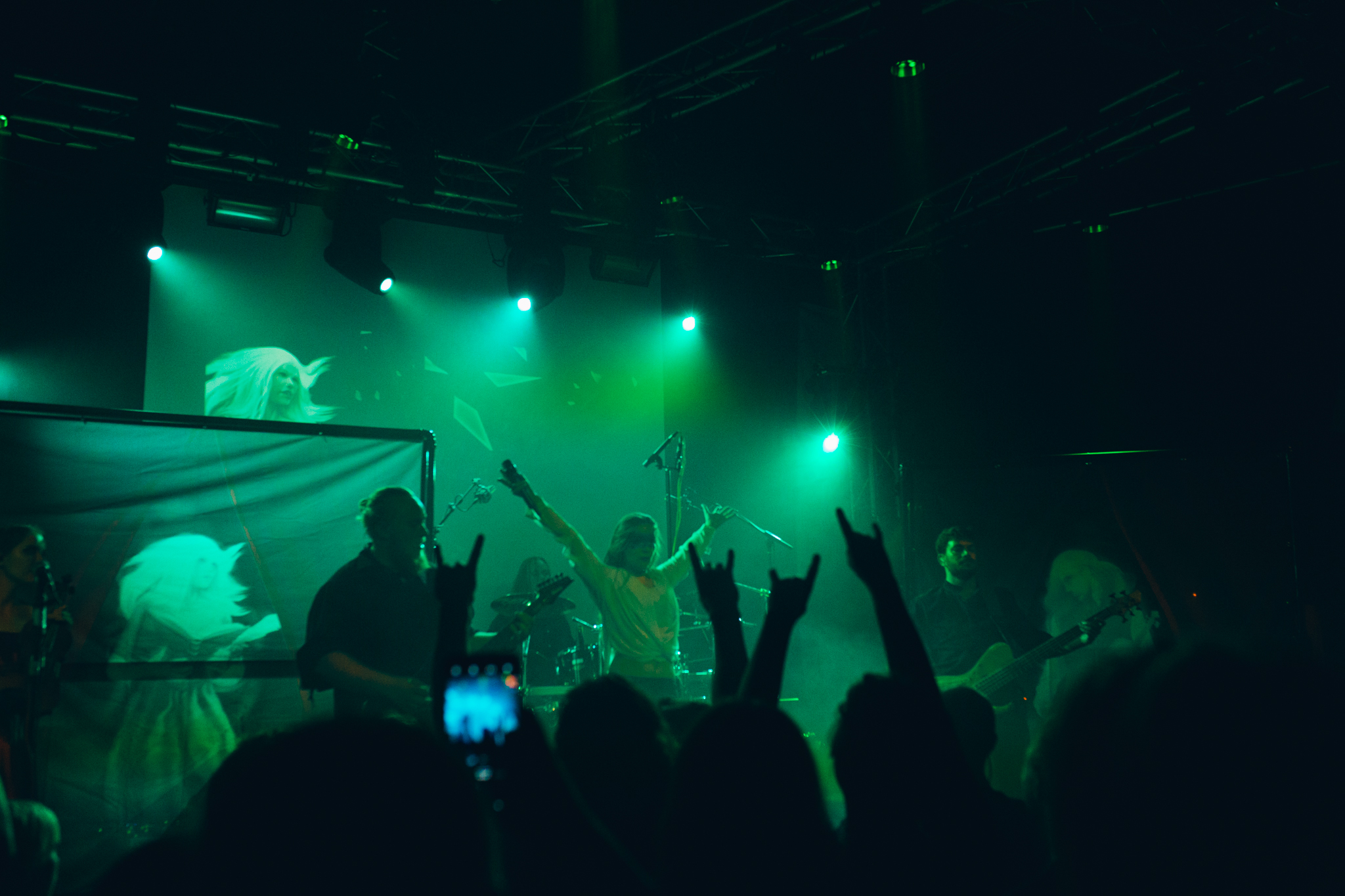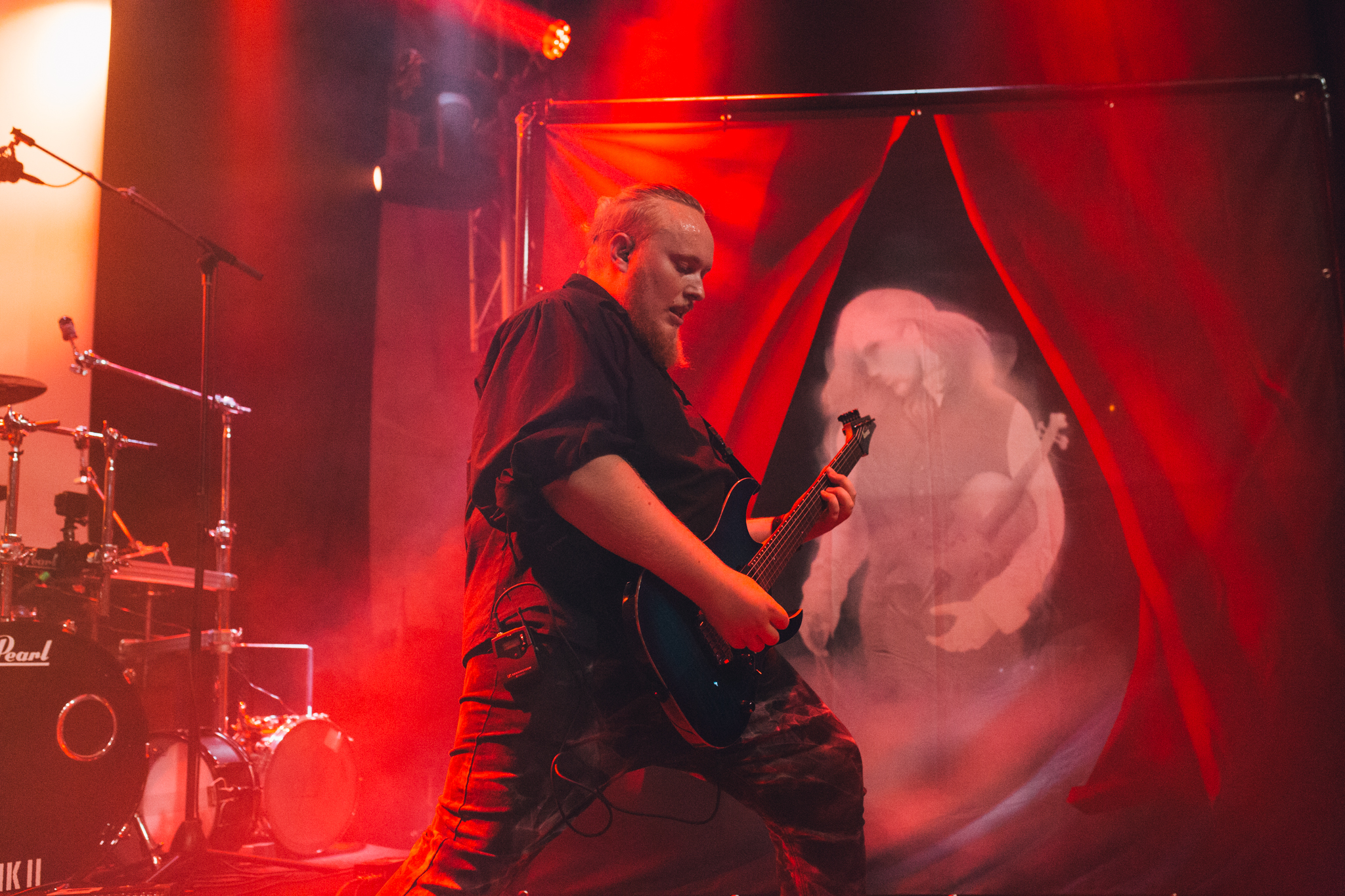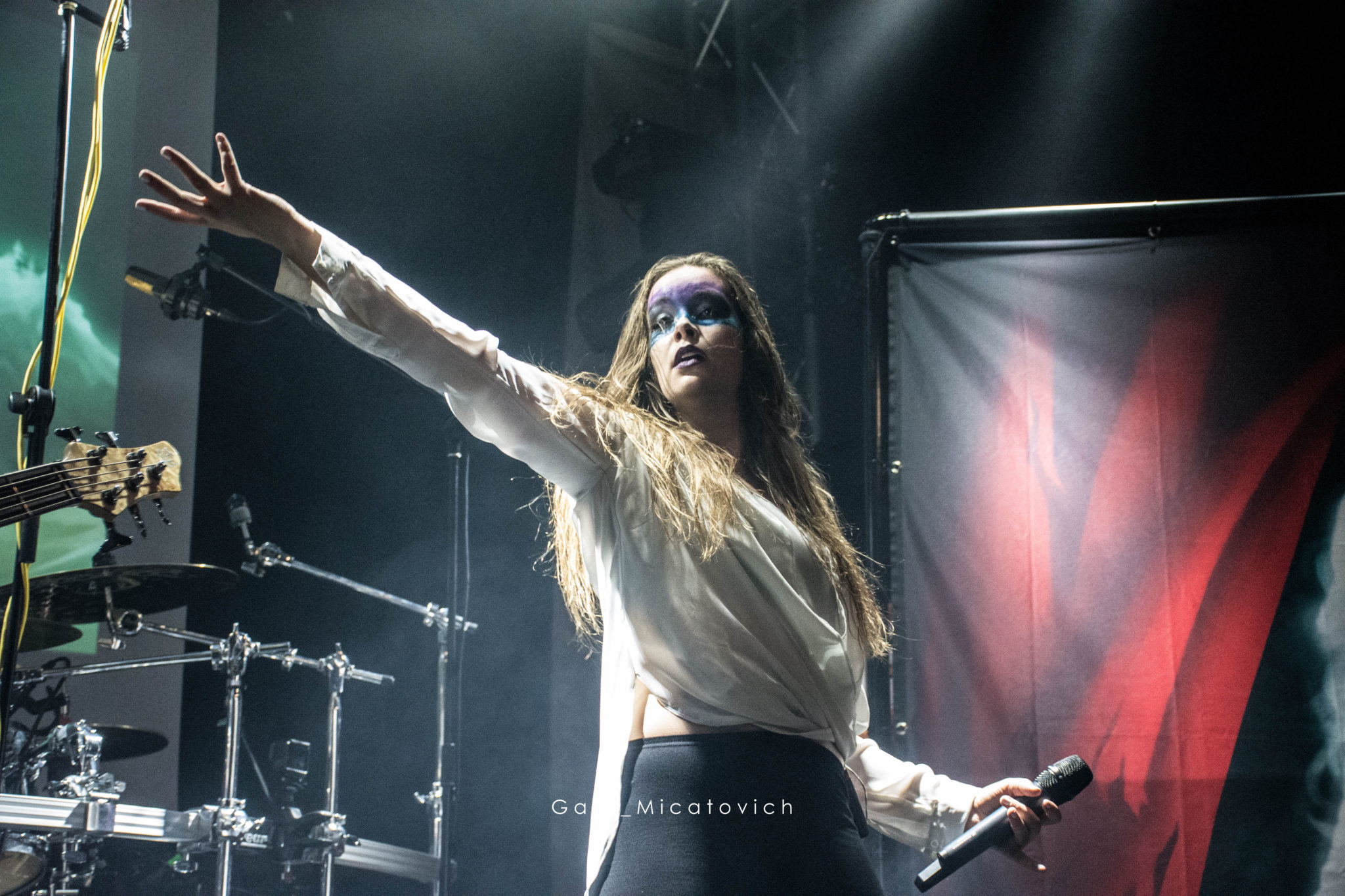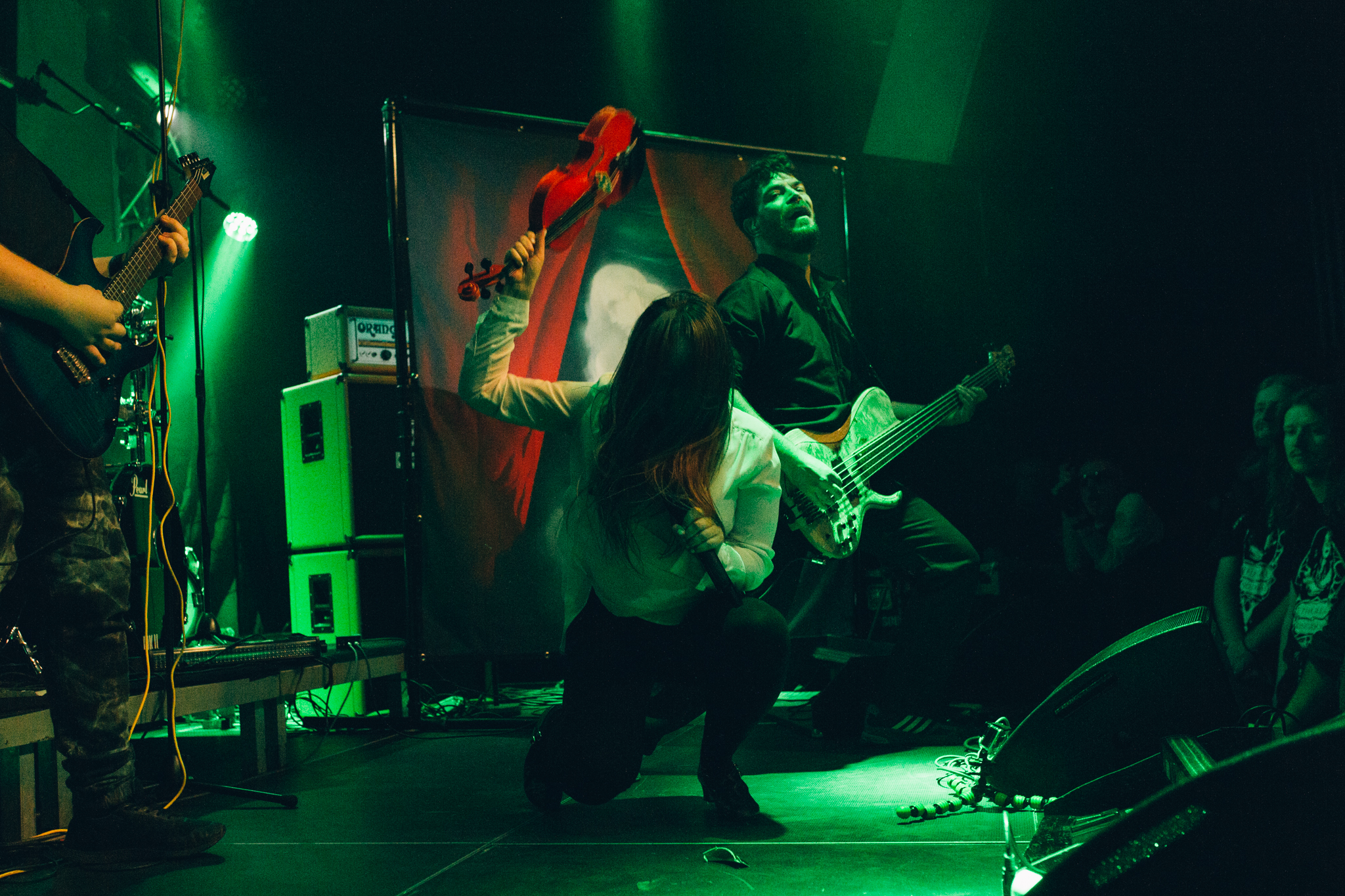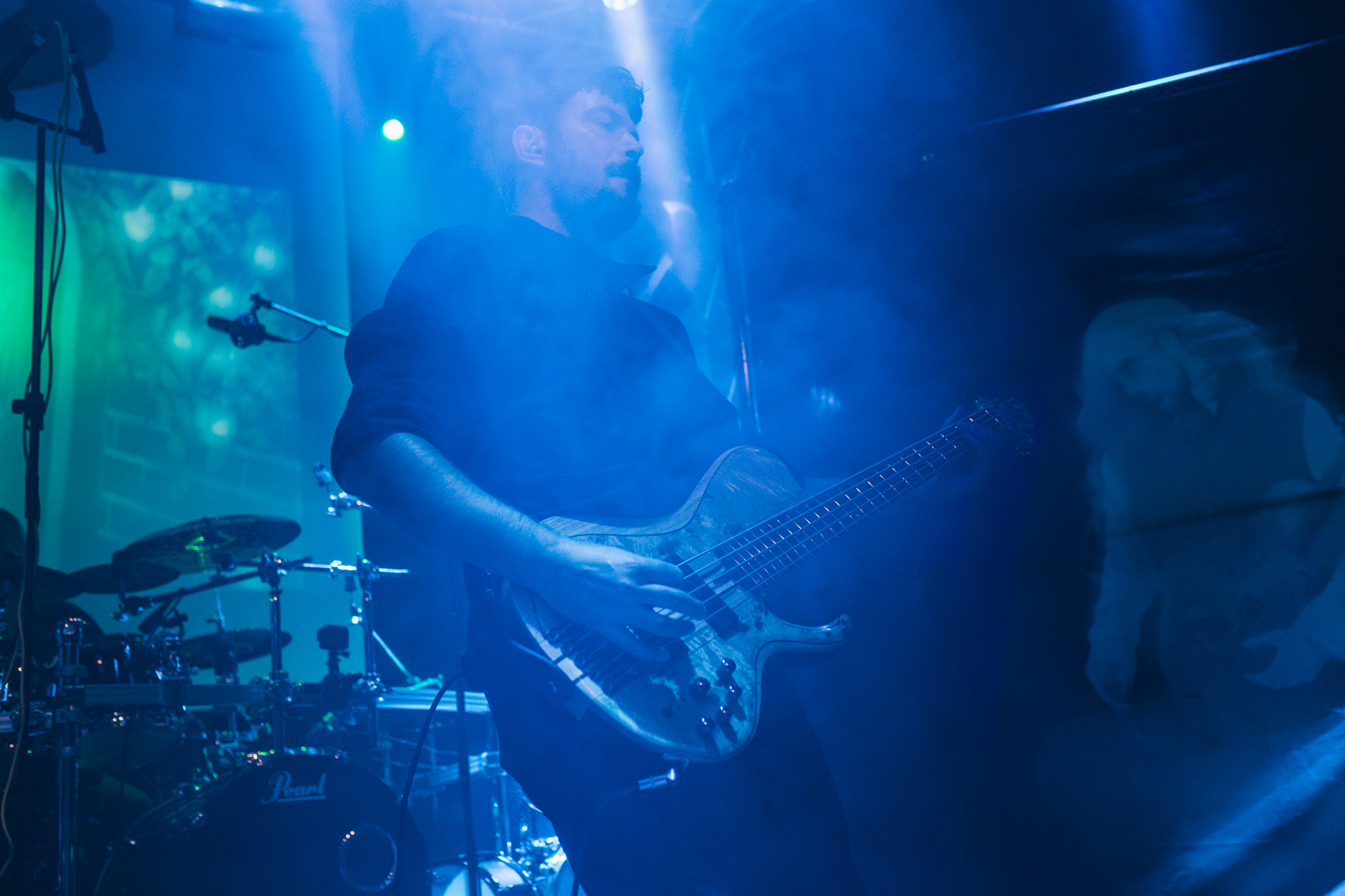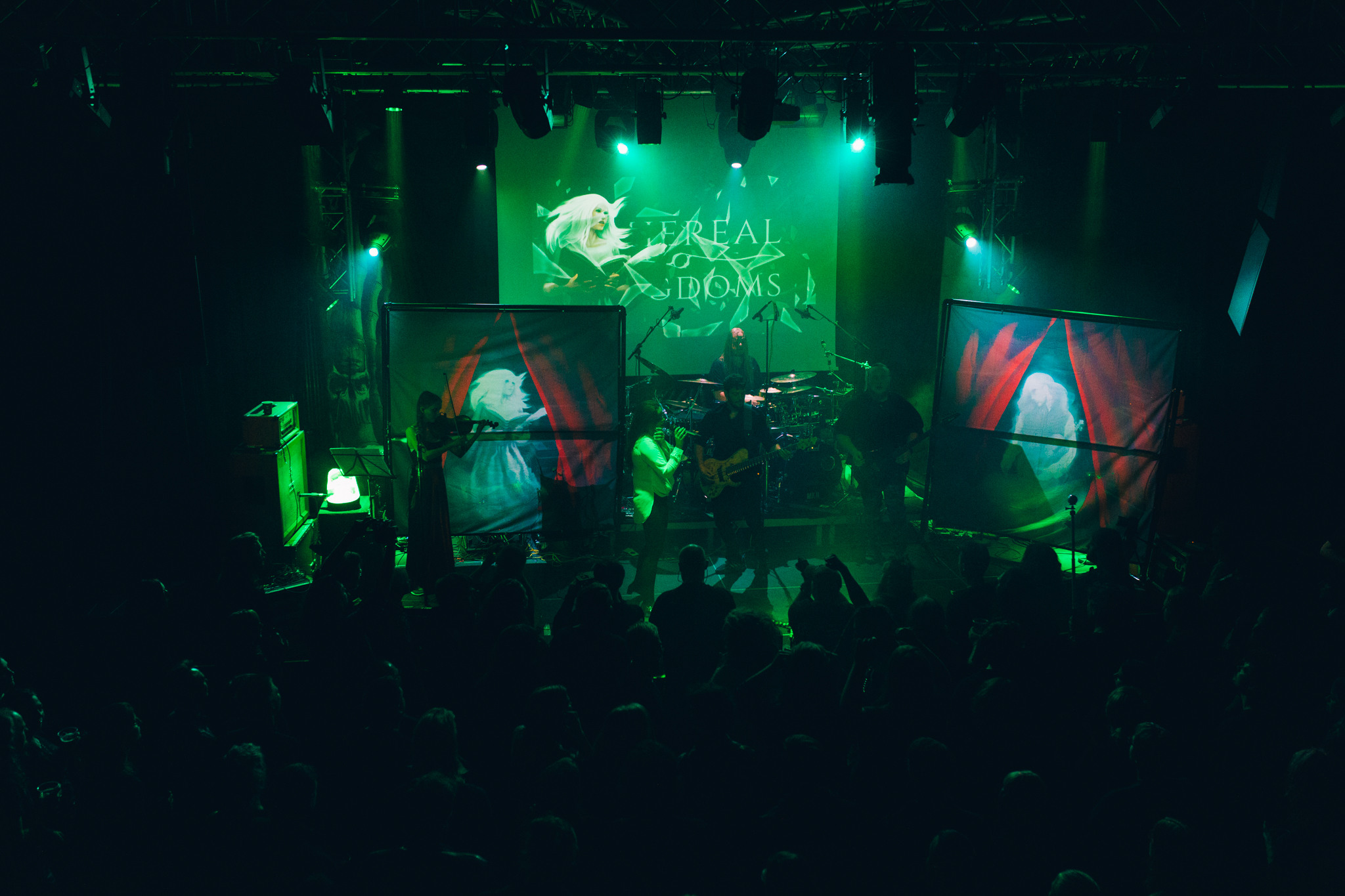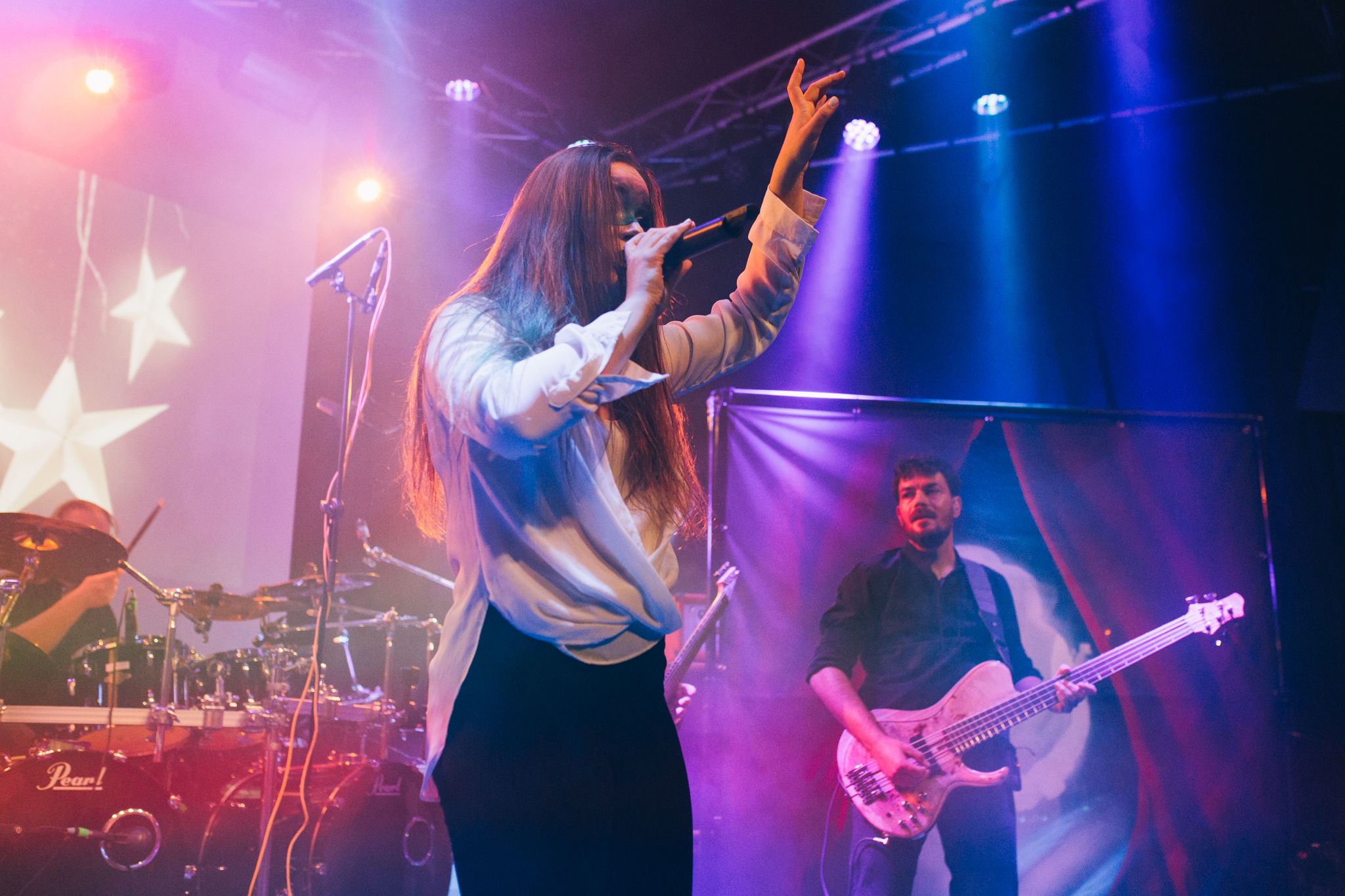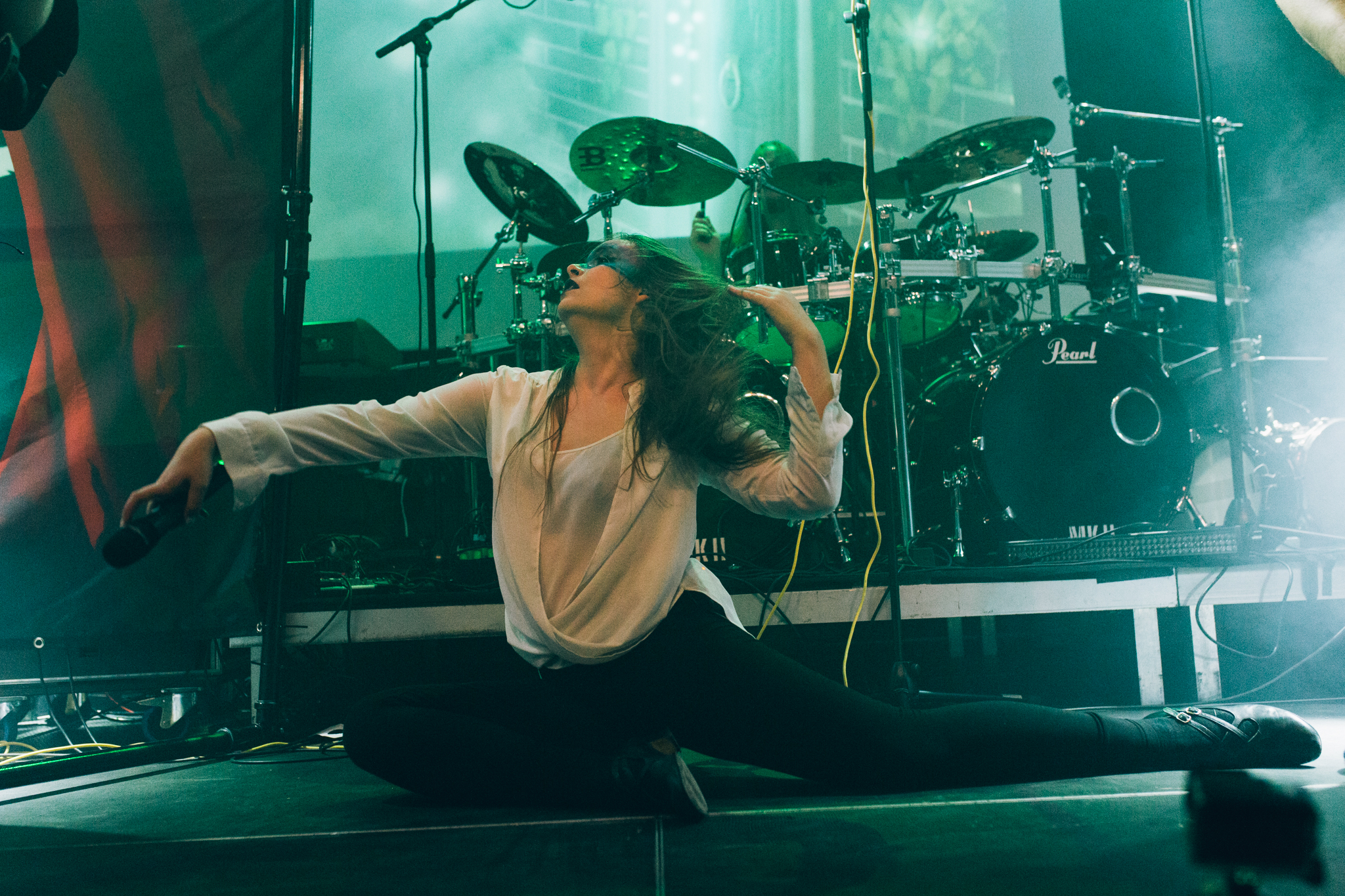 The band's stage debut in 2018 lead to an intense first year with participation in the WACKEN METAL BATTLE DENMARK  finals, a showcase at SPOT FESTIVAL, shows with FOREVER STILL, MØL, XENOBLIGHT and supporting Finnish folkmetal act FINNTROLL at a sold-out Gimle, Roskilde. Shortly hereafter, the band signed to MIGHTY MUSIC for a record deal for their debut album. 
April 2019, Ethereal Kingdoms received a grant from DMF, DAF and METAL ROYALE for a special feature show at ROYAL METAL FEST.
Creating a critically acclaimed theatrical special show with dancers, choir singers, video installations and special effects, the band unleashed songs from the 2019 debut album HOLLOW MIRROR for the first time. 
Expanding and experimenting with this theatrical show format, the band visited NORDIC NOISE FESTIVAL (Amager Bio) and supported WINTERSUN at their first visit to Denmark in late 2019. 
For these shows, the band brought numerous guest musicians and the band's own vocal ensemble THE KINGDOM CHOIR, consisting of singers from the internationally acknowledged Mens' Choir of The Cathedral of Roskilde. 
Guest musicians included awardwinning singer and violinist AMALIE SKRIVER and Icelandic folk musician SIGURBODI GRETARSSON (Danheim, Nidafjoll and more).
Collaborating with consulting student from DANISH NATIONAL SCHOOL OF PERFORMING ARTS, Ethereal Kingdoms strive to experiment with a storytelling-based metal show format, incorporating theatrical visuals and aesthetics that blends and contrasts with the metal elements, creating a total live experience.
Ethereal Kingdoms deliver show formats ranging from intense and personal club show format with just the four core members, over acoustic experiences, to grand theatrical shows with guests, special effects and dramatic visuals. 
Regardless of format, Ethereal Kingdoms brings their songs to life in a way, which is sure to leave a lasting impression!
October 2019 the band released the critically acclaimed debut album HOLLOW MIRROR via MIGHTY MUSIC.
The album is a collection of ghost stories, brought to life with choirs and classical soloists in fusion with the metal ensemble. The stories blends the musical elements together in a grandiose soundscape produced by JAKOB GUNDEL
Ethereal Kingdoms opens the theatrical metal universe. 
You are invited. 
Press kit contains:
1 folder with 7 press photos of band and members
1 folder with logos in white + black as .png and .swg
1 press text in English
 1 overview of show formats