★★★★★★★★★☆ from Heavymetal.dk for Ethereal Kingdom's special theatrical show at Royal Metal Fest 2019.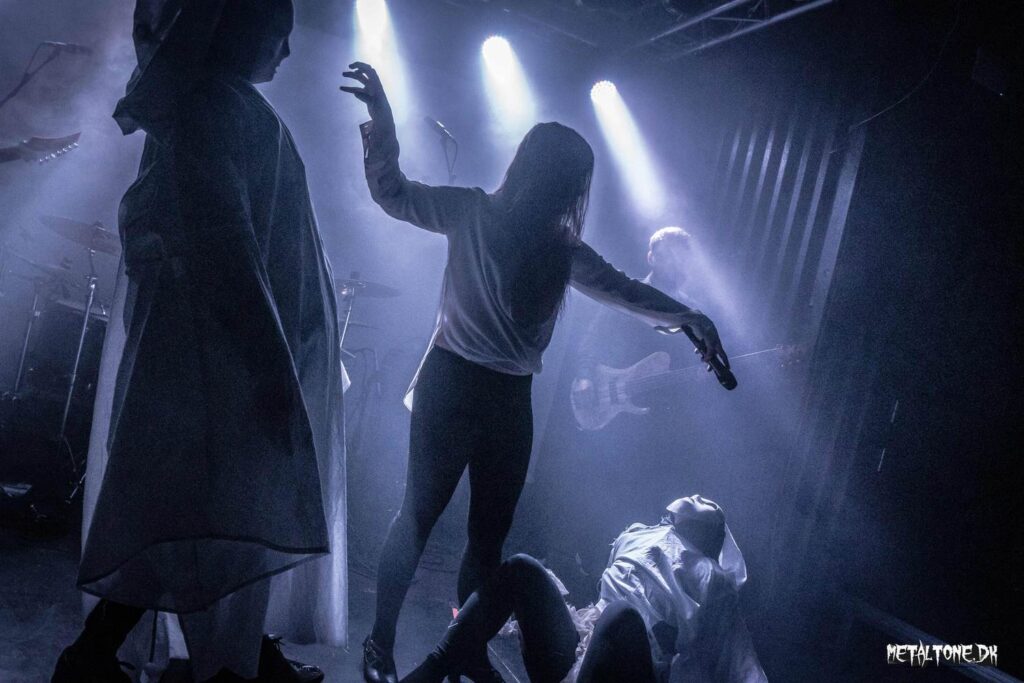 April 6th 2019 at 17.00 at Radar in Århus marked a milestone for Ethereal Kingdoms.
We unleashed our very first theatrical special performance at Royal Metal Fest .
We received their grant for creating an extraordinary concert.
We assembled The Kingdom Choir, premiered new songs from Hollow Mirror, unleashed corporeal ghosts, shattered violins, blood and a torrent of emotion from the intimate stage setting.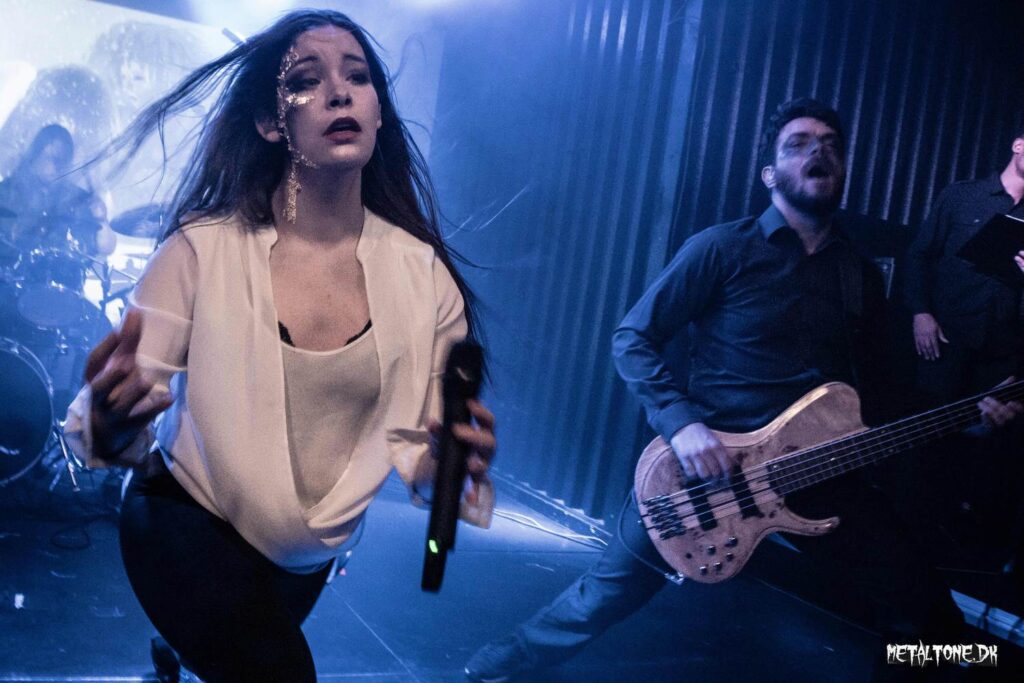 Journalist Jeanett Meibom shared her thoughts about our show:
"I was absorbed by what was happening on stage (…) I left with an experience of having witnessed something unique."

"Lead vocalist Sofia Schmidt's voice is incomparable to anything else in the Danish metalscene"

"(….) entered Radar with a show in two acts: Act I and Act II. The first round featured just the band on stage but as the show moved along, more joined in: smoke-spitting ghosts and three young male choir singers (…)"

"The theatrical aspect of Ethereal Kingdoms is something nobody else in Denmark can do"

Jeanett Meibom, Heavymetal.dk
Thank you so much Heavymetal.dk!
---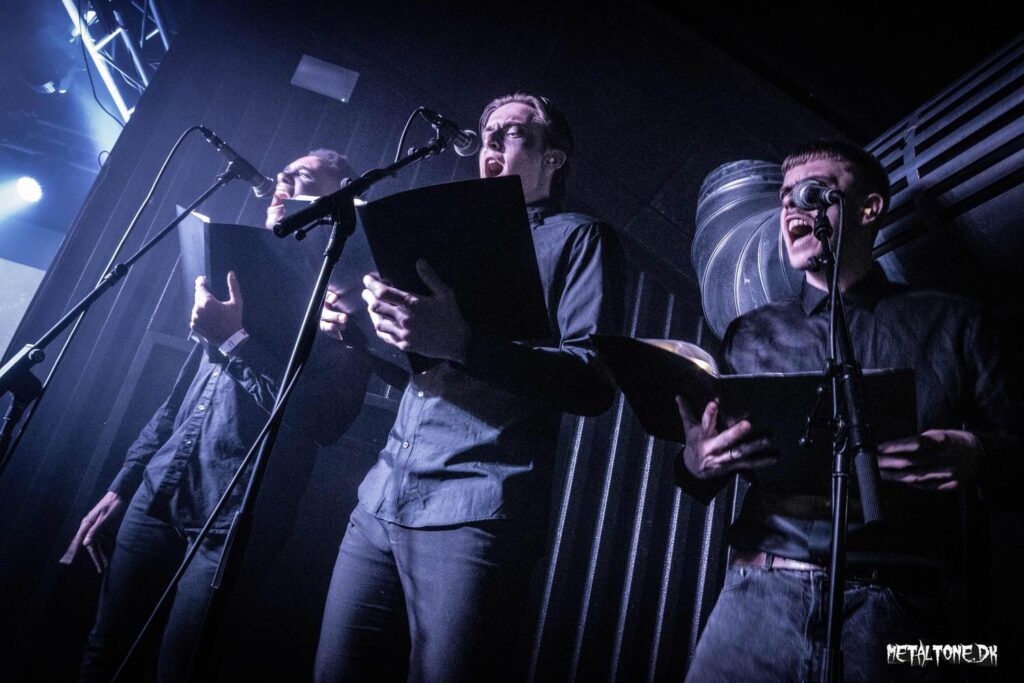 Other media outlets shared heavymetal.dk's excitement about our special show performance:
4,5 of 5 stars – "Refreshingly ambitious" – Revolution Music

4 of 5 stars – "Death, love and ghosts" – Metaltone.dk
Use the review section to explore other's experiences of our music.

Dare to enter the theatrical metal experience?

Check our show-section and see if we're playing at a venue near you!
Follow us on facebook and instagram for more updates.