This is Ethereal Kingdoms
Theatrical symphonic metal.
Upredictable beauty. Unexpected brutality
Intricate orchestrations and aggressive riffs.
One voice spanning the range from the highest soprano notes to the most desperate growls.
Stories are created and torn apart in this soundscape. 
This is Ethereal Kingdoms.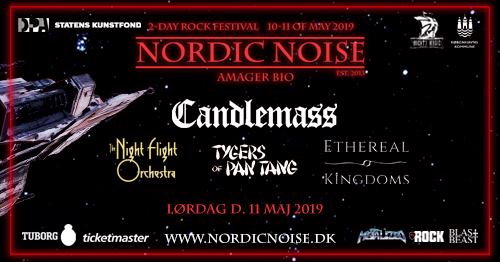 11th of May 2019

With Candlemass, The Night Flight Orchestra and Tygers of Pan Tang.

Venue: Amager Bio, Øresundsvej 6, 2300 Kbh

Tickets: 370 kr at Ticketmaster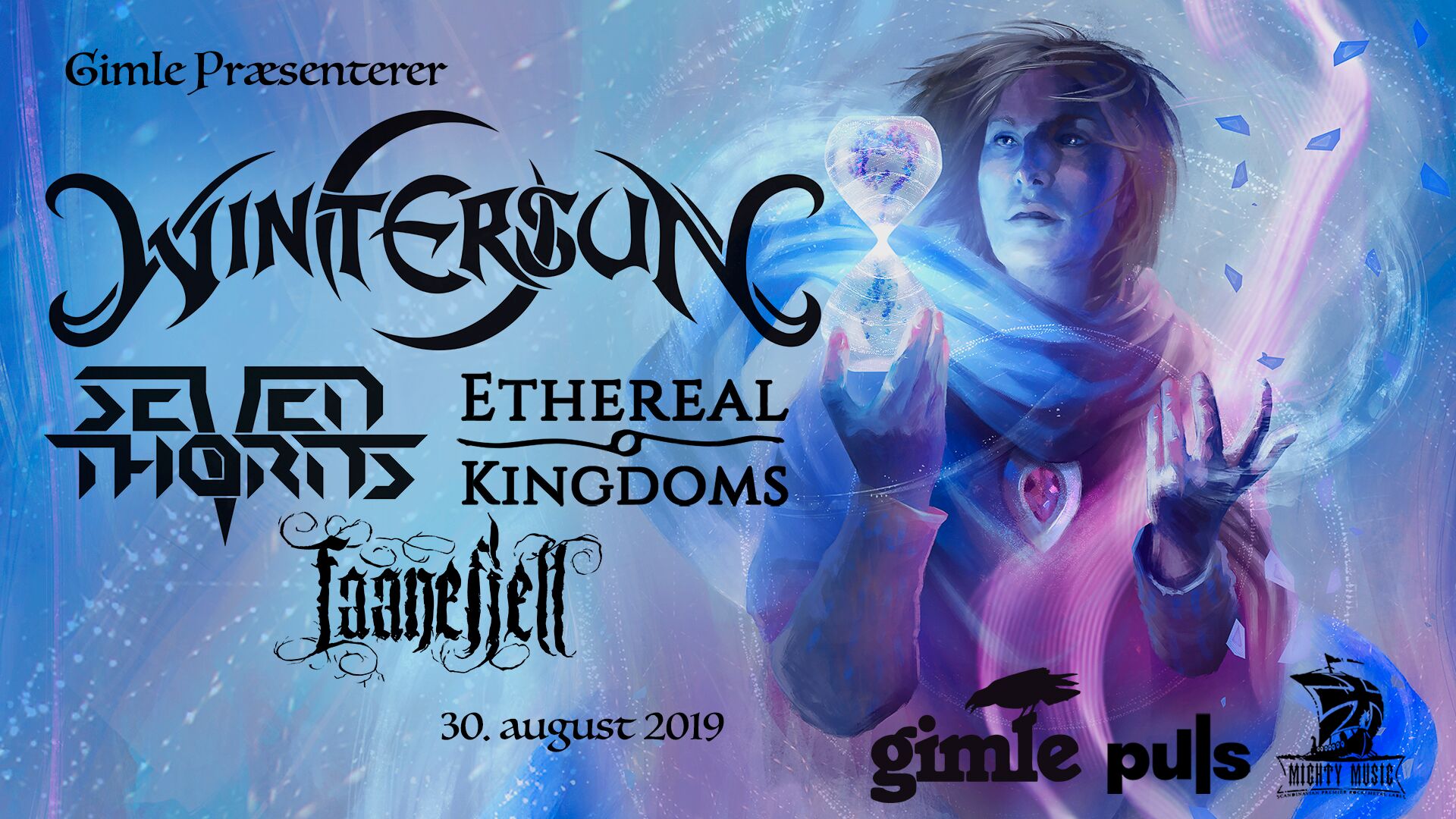 30th of August 2019
Doors: 19.00
A night full of surprises and wonder.

Venue: Gimle, Helligkorsvej 2, 4000 Roskilde

Tickets: 275 kr, gimle.dk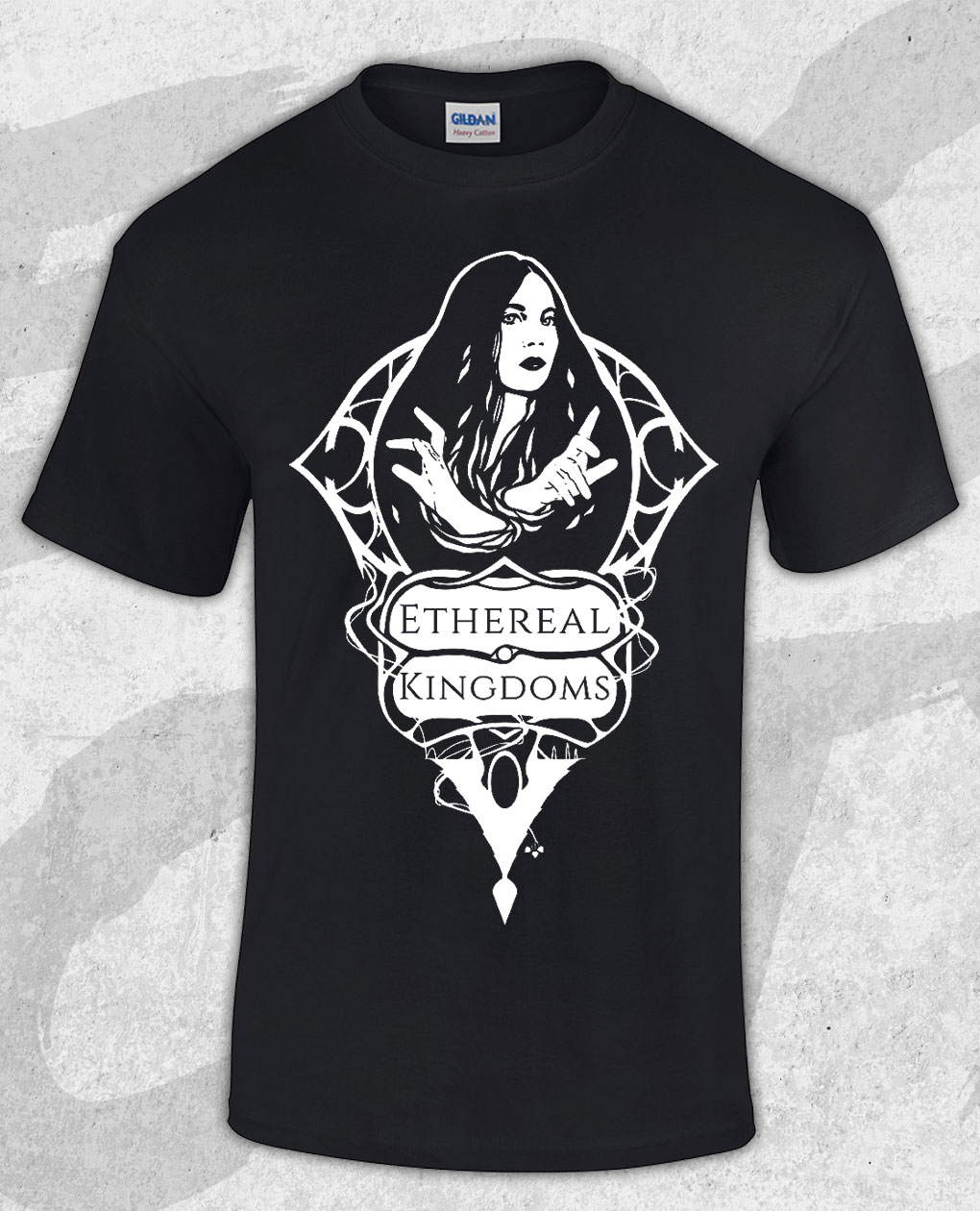 We proudly present to you - The Ethereal Kingdoms t-shirt!
Luxurious cotton fabric logo t-shirt featuring a stunning art noveau inspired design by Anna Holm Sørensen.
Sizes from Small to 4XL
Get yours while stocks last! Only 150 DKKR at
Merchcity.dk
Ethereal Kingdoms was formed in 2017 by Christian Rasmussen (The Vision Ablaze, Fall of Pantheon) and Sofia Schmidt, drawing inspirations from acts such as Wintersun, Kamelot, Amorphis, Sonata Arctica, following the nordic sound.
Charcterized by an intense and unpredictable live presence, Ethereal Kingdoms deliver a unique theatrical symphonic metal experience.
Ethereal Kingdoms invite you into a sonic universe, where the songs span the range from heartfelt violin passages to overpowering breakdowns, from soaring high notes to shattering screams, from nostalgic melodies to haunting dissonances. 
Schmidt's musical-theatre inspired vocals span from emotive frailty over intense high notes to aggressive growls.
The vocal lines entwine the simple and clean with the odd and unpredictable to explore the dark lyrical themes of human emotion.
Elegant and intricate orchestrations, drawing inspiration from the classical tradition, strive towards giving each instrument their own unique identity with dancing woodwinds, theatrical strings and bombastic percussion. Recordings featuring real choir voices and solo violin lifts the arrangements and creates a larger-than-life presence within the musical product.
Rasmussens distinct, energetic guitar style sets a solid backbone in the musical structures, driving the auditive storm forward with speed, force and feeling.
Ethereal Kingdoms released their debut EP exclusively via Blastbeast.dk's The New Shit on 1st of december 2017. The band played their debut concerts at The New Shit Showcase in Pumpehuset, Copenhagen and Atlas, Århus, January 2018, and was found at the finals of W:O:A Metal Battle Denmark as well as SPOT Festival, and joined Finntroll, Vanir and Sylvatica at Gimle.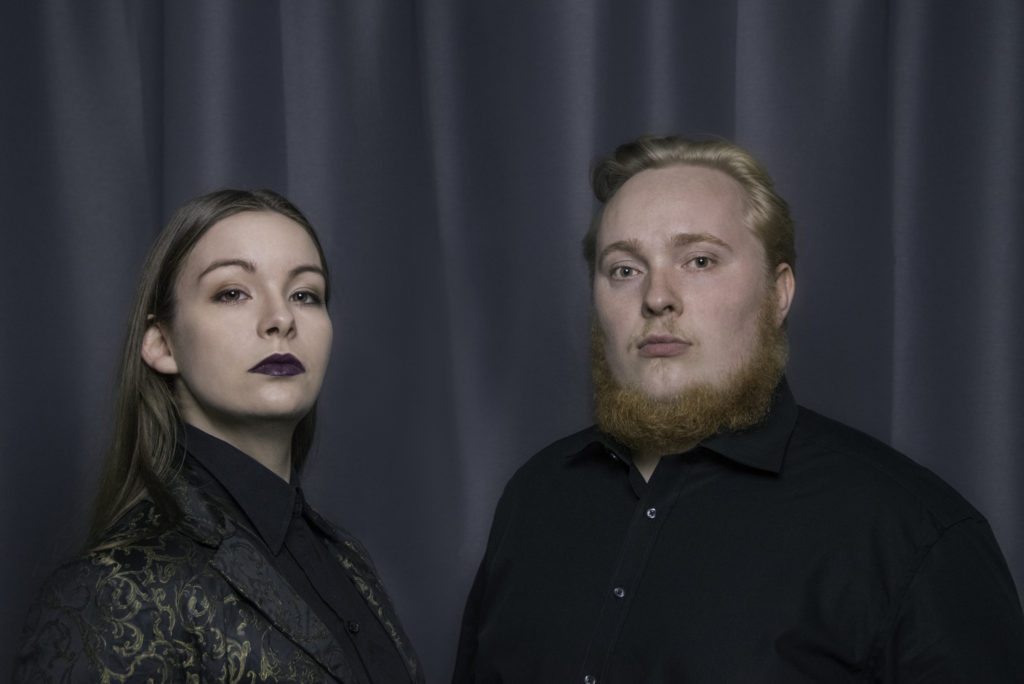 Sofia Schmidt
Vocals, lyrics, composition, orchestration
Schmidt brings an intense stage presence, musical-theatre inspired vocals, desperate growls  and classically based orchestrations to the Kingdoms.
Broad performance experience spanning from classical music over melodeath  to musical theatre.
Studies musicology at University of Copenhagen and classical singing at Sjællands Kirkemusikskole.
She sometimes posts things on Instagram
Christian Rasmussen
Guitars, composition, arrangements
Rasmussen is in charge of guitars and heavy parts in the Kingdoms, as well as mixing and general tech stuff.
A writing style consiting of catchy hooks, aggressive riffs and memorable themes is strongly present in Ethereal Kingdoms.
Former guitarist of Fall of Pantheon and The Vision Ablaze.
Holm keep the bottom low and heavy with his tight and meticulous bass playing. His calm and stable aura is a powerful presence in the studio as well as on the stage 
Being both a guitarist and a bassist, he's spanned a variety of styles and stages. From playing bass at party band gigs to wielding the guitar at Copenhell stage with Fall of Pantheon, Holm is an experienced gentleman, regardless of the number of strings between his hands.
Jon Elmquist Schmidt
Drums
Elmquist brings his charachteristic style and groovy feeling into the drum backbone of Ethereal Kingdoms.
Well versed in the world of drumming, he's explored anything from extreme metal (Banahogg) over black metal to melodeath (Blaze of Barbaroid) and popmusic.
Energetic blasts, inventive fills and an absolutely unstoppable stage energy is Elmquist's trademark.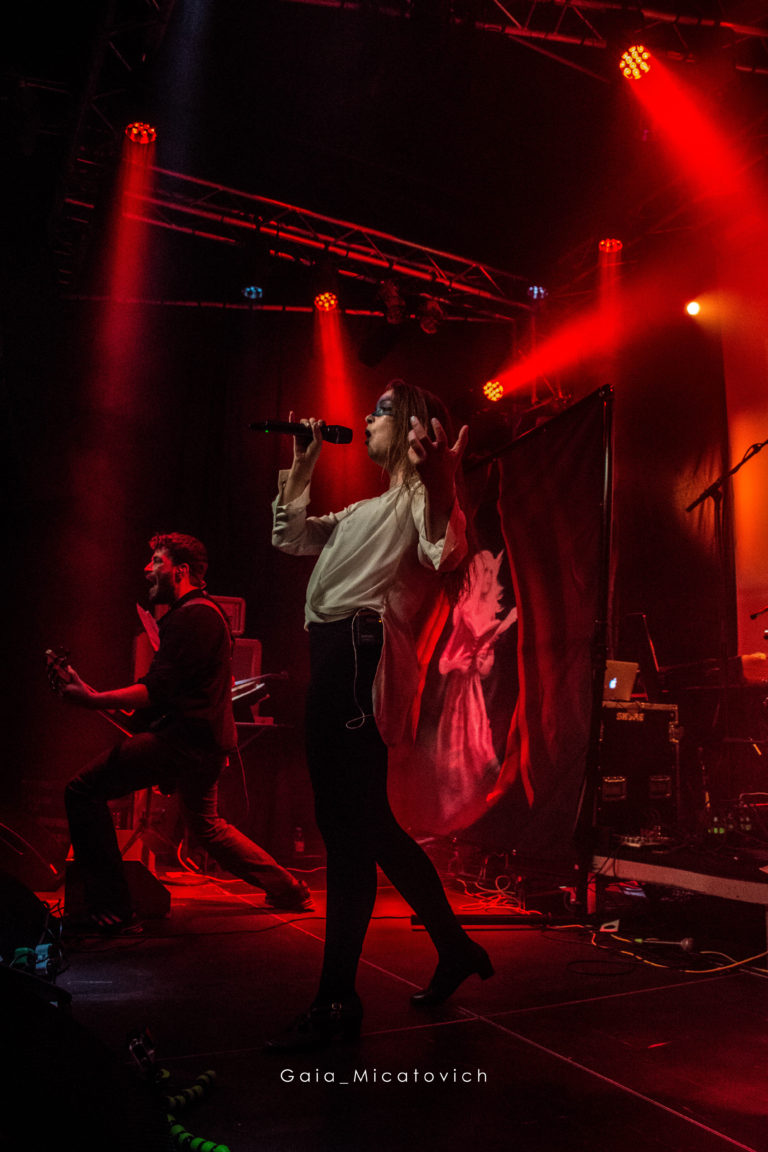 Interview with vocalist Sofia Schmidt after the band's show with Finntroll, Vanir, Sylvatica, Ethereal Kingdoms at Gimle, 21st of September 2018

By: Davide Bonavida
Published: 11th of December 2018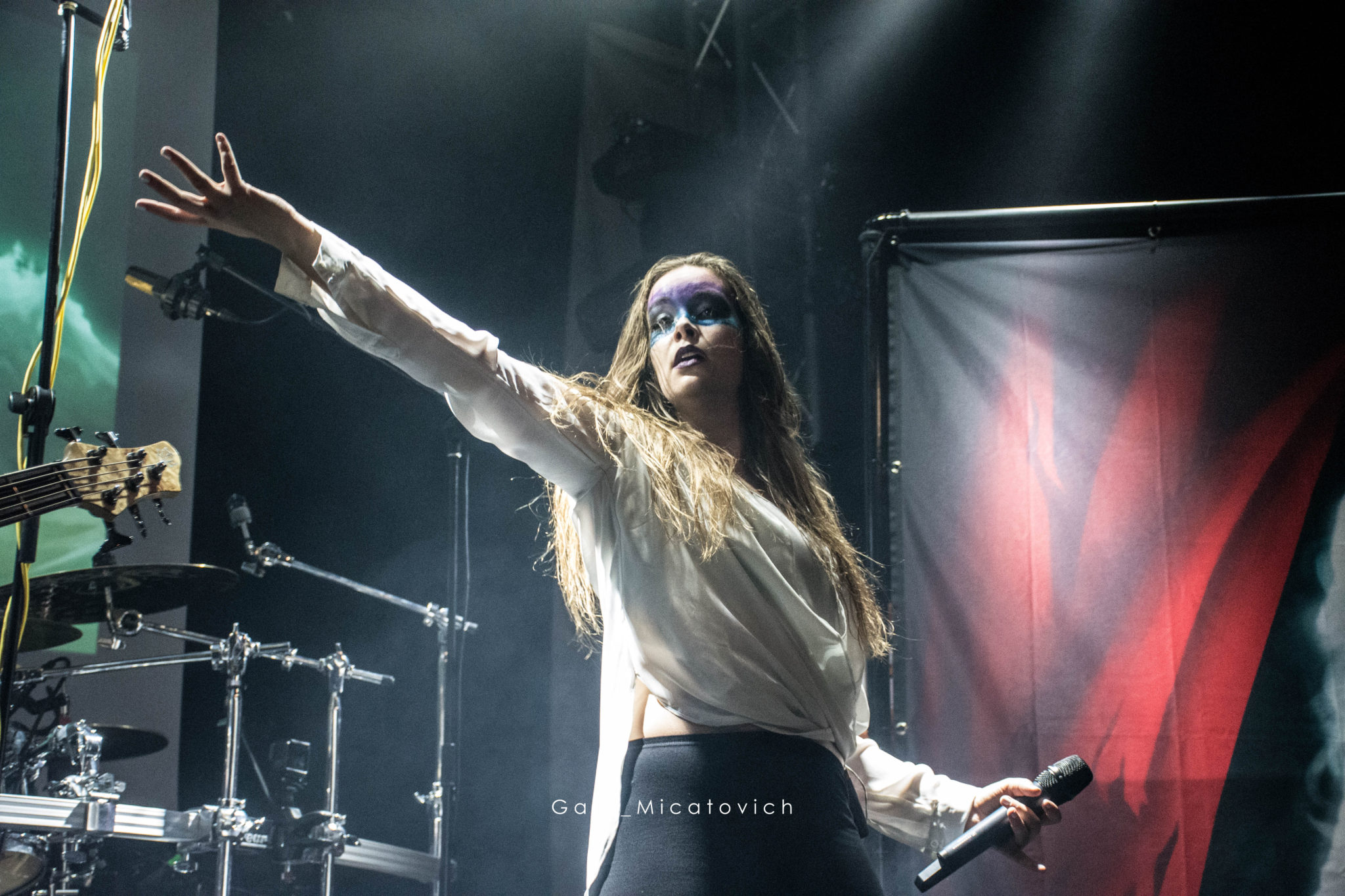 Review of Finntroll, Vanir, Sylvatica, Ethereal Kingdoms at Gimle, 21st of September 2018
"Those who think that the symphonic metal has nothing more to say will soon have to change its mind. This band, young and well organized, has all the qualities to write new pages in the history of this genre"

"The charming singer Sofia Schmidt (...) has a truly phenomenal voice capable of alternating lyrical singer virtuosities, evolving unexpectedly into a true growling beast."

By: Davide Bonavida
Published: 18th of October 2018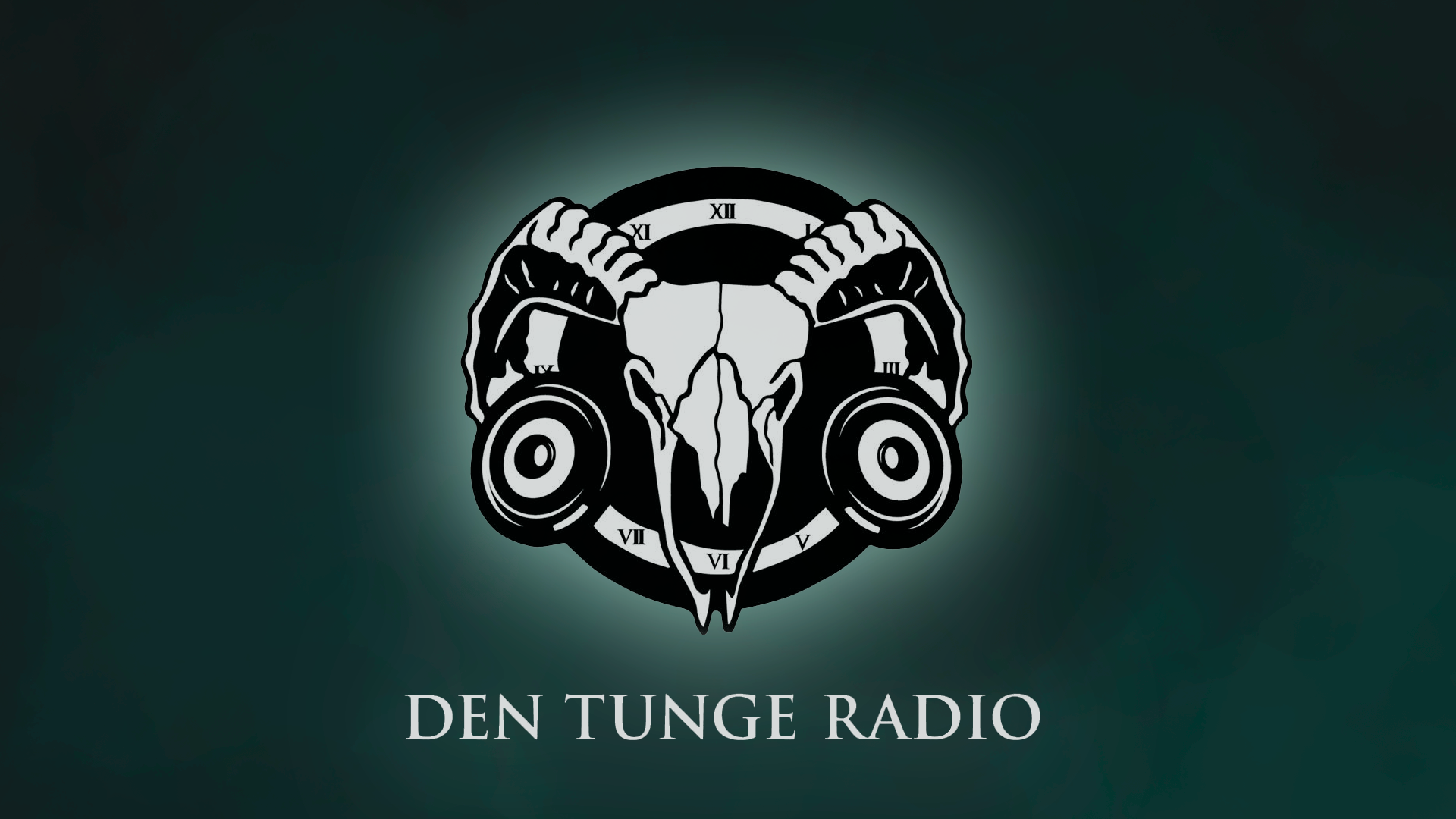 60 minute radio show with special symphonic metal theme and interview with Ethereal Kingdoms vocalist Sofia Schmidt about the Danish symphonic metal scene, her view on composition in the genre, the band's recent signing with Mighty Music and her unique vocal technique.
With: Jeanett Andersen and Kasper Behrendt
Den Tunge Time via Den Tunge Radio
Published: 9th of October 2018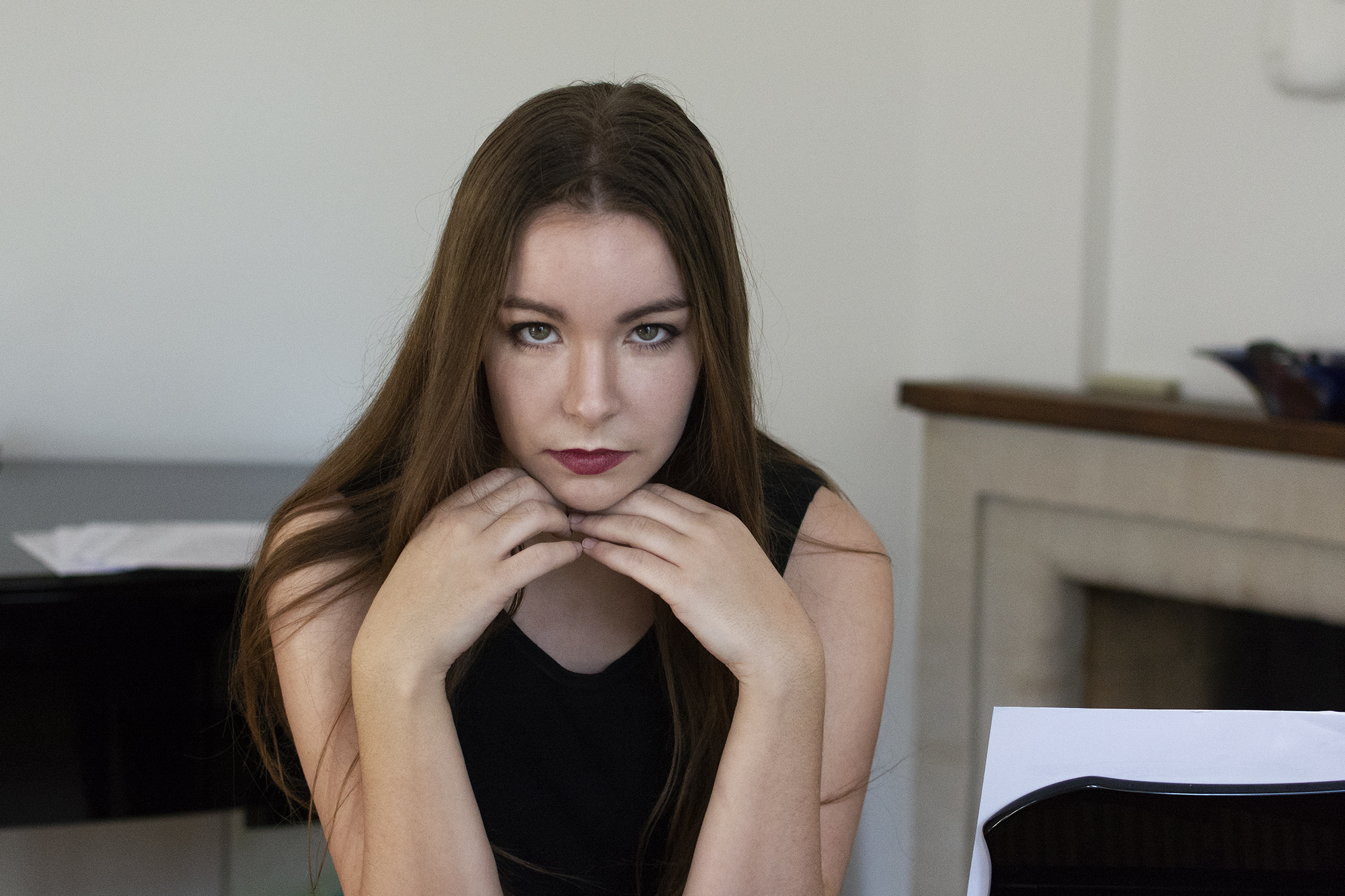 Interview with Sofia Schmidt
By: Jeanett Maibom
Published: 2nd of October 2018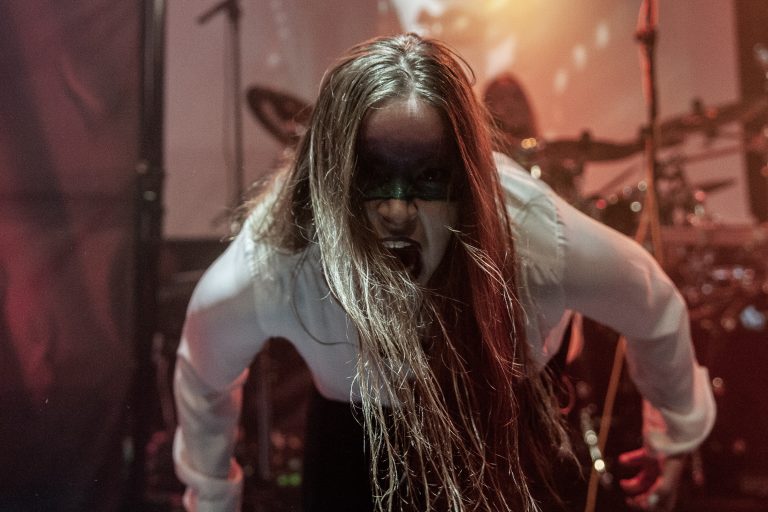 Review of Finntroll, Vanir, Sylvatica, Ethereal Kingdoms at Gimle, September 21st 2018
Score: 5/5

"Gimle (...) havde sørget for den noget nær perfekte sammensætningen af bands denne aften."

"(...) Ethereal Kingdoms, med Sofia Schmidt's smukke rene vokal, og bandet's sans for store melodier var som skabt til Gimle's fortræffelige lydbillede "
By: Weiss
Published: 25th of September 2018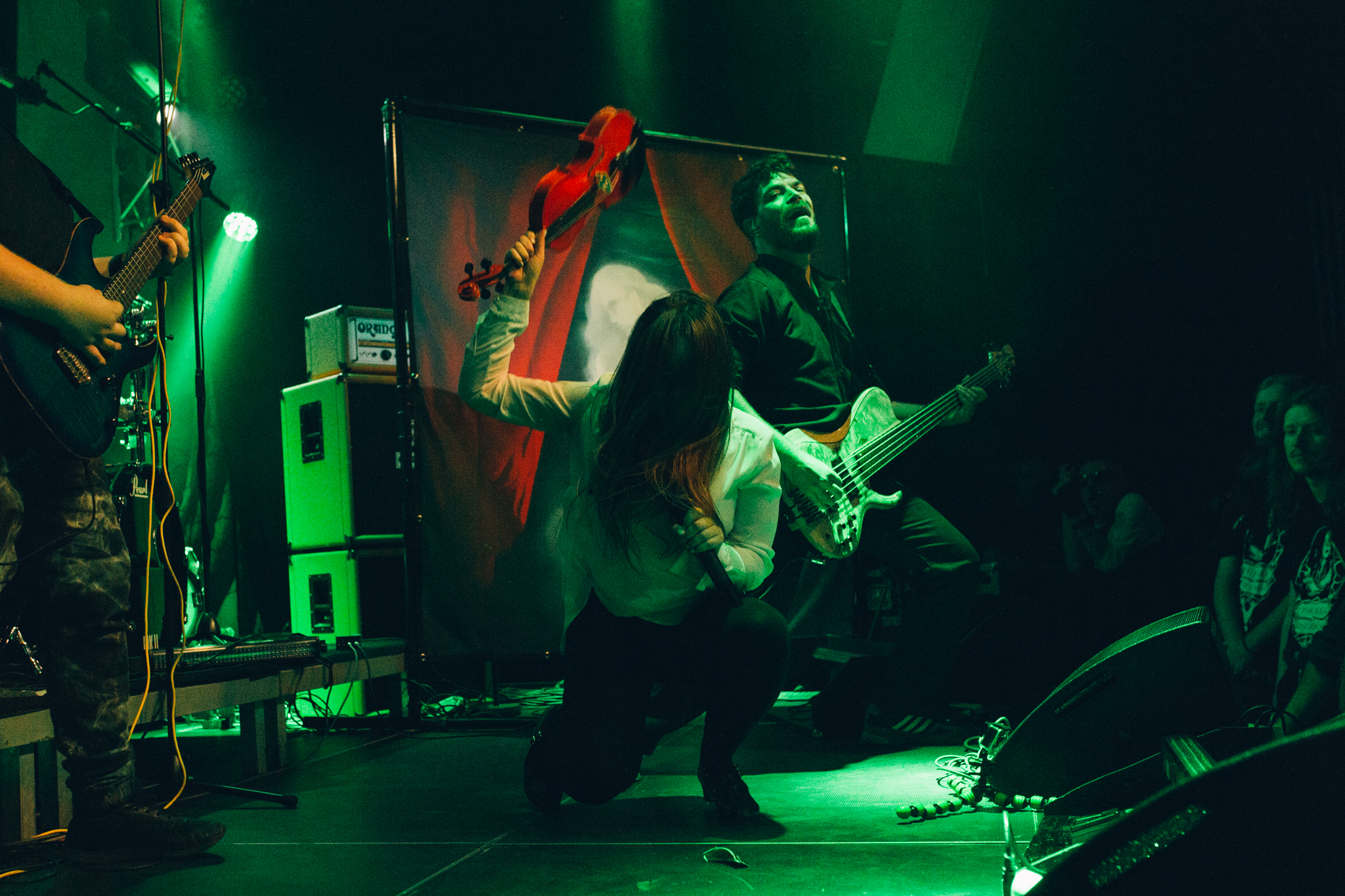 Review of Finntroll, Vanir, Sylvatica, Ethereal Kingdoms at Gimle, September 21st 2018
Score: 4/5

"Man kunne under deres fremførsel denne aften blandt andet risikere at få stykker fra en violion, der blev smadret på scenen, i hovedet, hvilket blot understreger detaljerigdommen i dette orkester."

"(...) vokalregister fra forsangerinde Sofia må indynde beundring fra andre personer, der aspirerer og drømmer om at optræde på en scene. "
By: Anders Lundtang
Published: 24th of September 2018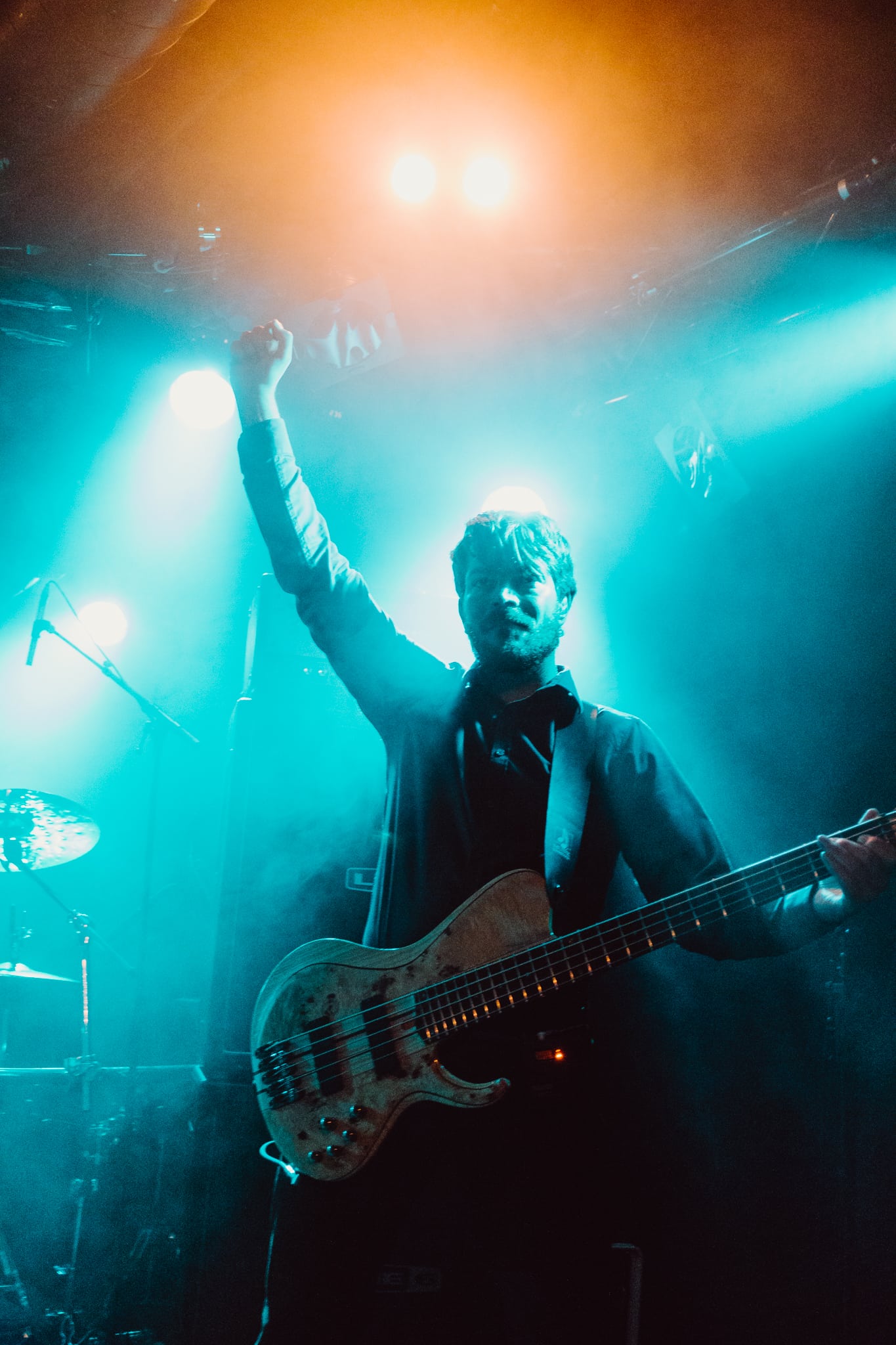 Review of Wacken Metal Battle Denmark finals, May 26th 2018
Score: 4/5

"Første band på scenen var Ethereal Kingdoms, som jeg havde set frem til at opleve live, da jeg via vores andre anmeldere og musikelskere havde hørt positivt om bandet [...]
det er langt fra rammende nok til at beskrive deres teatralske tag på en omgang metal-opera, som jeg bedst kan betegne det ud fra det, der blev (forsøgt) kanaliseret over scenekanten"
By: Anders Lundtang
Published: 29th of May 2018

Interview in connection to Wacken Metal Battle Denmark 2018

"I vores take på symfonisk metal kan man både få lov til at svæve oven på skønne violinpassager med englestemme og skrige helt nede fra bunden af hjertet, mens tunge riffs kommer væltende ind over dig."
"Generelt er det det store, dramatiske, udtryksfulde lydbillede, der er idealet, samtidig med at der godt må være nogle strukturelle elementer, der tager røven på én og overrasker. [...] En af vores store drømme er at kunne spille shows med et symfoniorkester i stedet for backingtrack. [...] "

"Vi går efter drømmene ved at sætte meget konkrete målsætninger og deadlines for os selv. Vi arbejder, til det er færdigt, og stopper ikke før. Det hele handler om at arbejde igennem og også gerne være lidt opfindsom. Inden for musik er intet umuligt, man har bare ikke fået øje på løsningen endnu."

By: Adriana Zak
Published: 23rd of March 2018

Review of debut EP

"Ethereal Kingdoms har alt det talent og al den dygtighed, som skal til for at kunne blive Danmarks største band indenfor genren. "
"Den operaagtige stil, som man kender fra både Nightwish og Within Temptation, er straks at høre, og den nailer [Sofia Schmidt] perfekt."

"Introen [på Paper Stars] med orkesteret og Sofias stemme er ganske smuk og sætter virkelig en fantastisk stemning. Et mere anonymt vers følger, men hold nu op, et stykke, der kommer bagefter. Den flerstemmige overgang er helt fænomenal og går lige i hjertet på denne anmelder! "

By: Carsten Bach
Published: 23rd of January 2018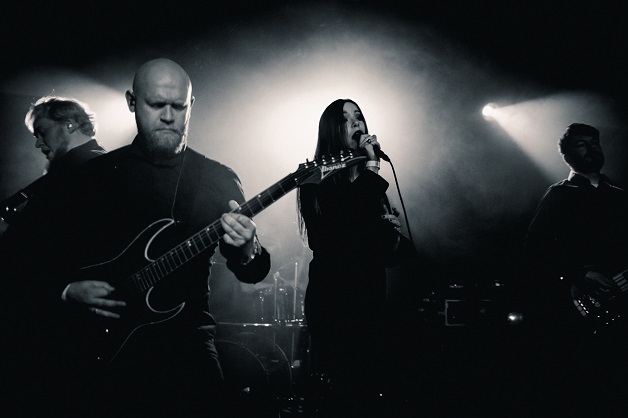 Review of Blastbeast.dk Presents: The New Shit Showcase pt V, Pumpehuset, Copenhagen
"[...] Ethereal Kingdoms play through their debut concert with a great attitude that never gets too dramatic for the setup to follow through."

" Their lead singer [...] delivers some pretty impressive notes that also get some impromptu cheers in the middle of songs [...]"

"Other people smile a little overbearingly at the group's initial songs but everyone looks like they wake up properly when the singer goes on to add some solid growling to the mix as well. "

"[...] for a first show, they made everything on their end work well and I'm sure they have gotten some new fans who are eagerly looking forward to new music in the coming years. "

By: LL
Photo: Michael Hyldgaard Løgtholt
Concert: 6th of January 2018
Published: 12th of January 2018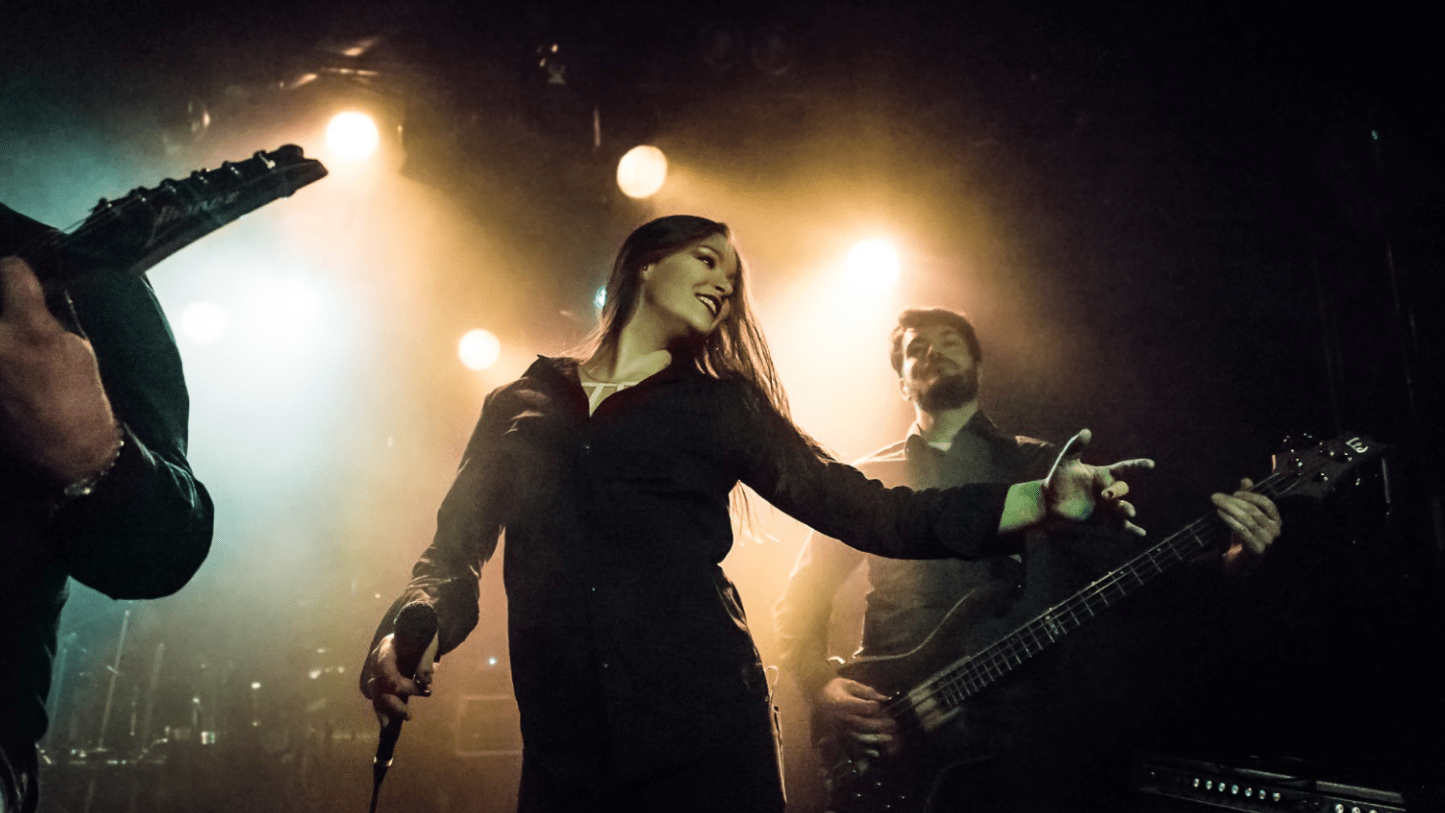 Reportage from Blastbeast.dk Presents: The New Shit Showcase pt V, Pumpehuset, Copenhagen
"Overraskede mange mennesker. [...] Syret at se en så lille pige lyde så brutal."

"Frisk pust på den danske symfoniske scene (hvis ikke starten på den danske symf-metal-scene"

By: Anders Mikkelsen
Photo: mikkelsen-photo.com
Concert: 6th of January 2018
Published: 11th of January 2018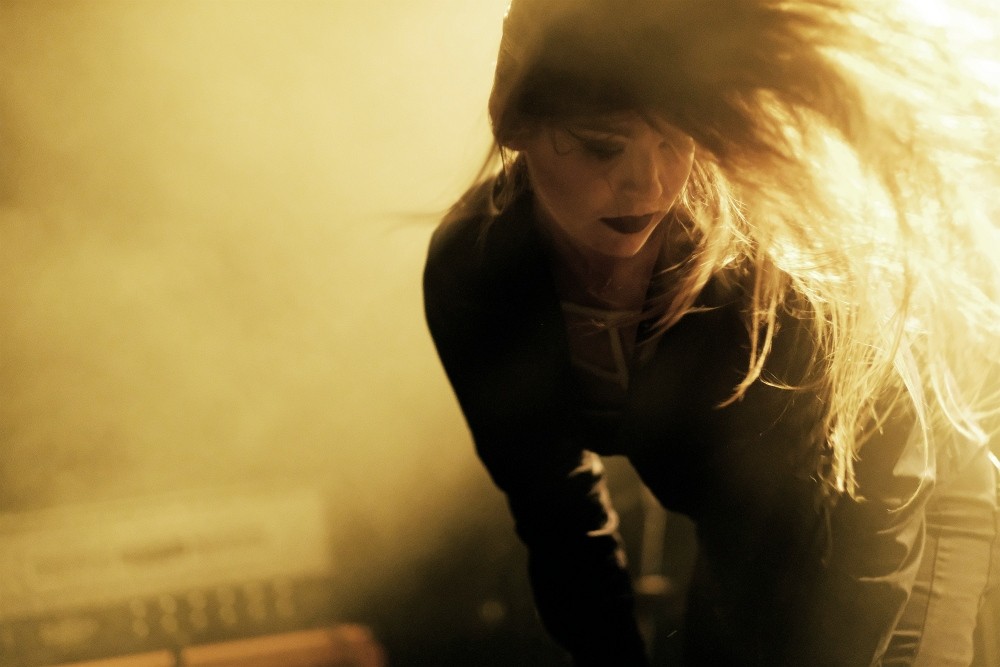 Review of Blastbeast.dk Presents: The New Shit Showcase pt V, Pumpehuset, Copenhagen
Score: 3/5
"[...] den rene vokal fra Sofia Schmidt gav hints til Nightwish og Within Temptation. Men der var også takter fra noget mere kaotisk og ondt, og her kom Sofia Schmidt også med brutal vokal, både growls og nogle formidable hysteriske skrig."

"Det var specielt skiftene fra de pæne passager til disse hidsige sager, der gjorde Ethereal Kingdoms til en interessant oplevelse."

"[...] en solid indsats og bestemt godkendt som debut."

By: Casper Willumsen
Photo: Jacob Dinesen
Concert: 6th of January 2018
Published: 10th of January 2018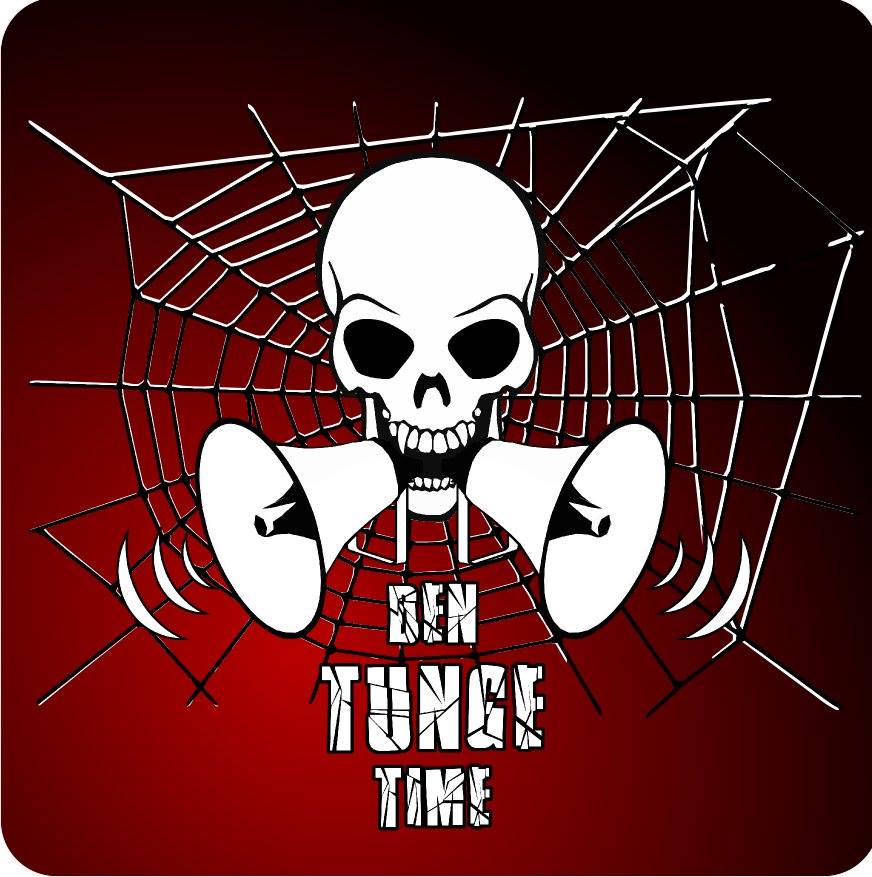 "Et band man på ingen måde forbinder med den danske scene"

"Rigtigt gode takter på EP'en. Lidt Epica møder Wintersun - krydret med lidt poppet Nightwish."

With: Kasper Behrendt, Søren Pedersen and Søren Weiss
Published: 2nd of January 2018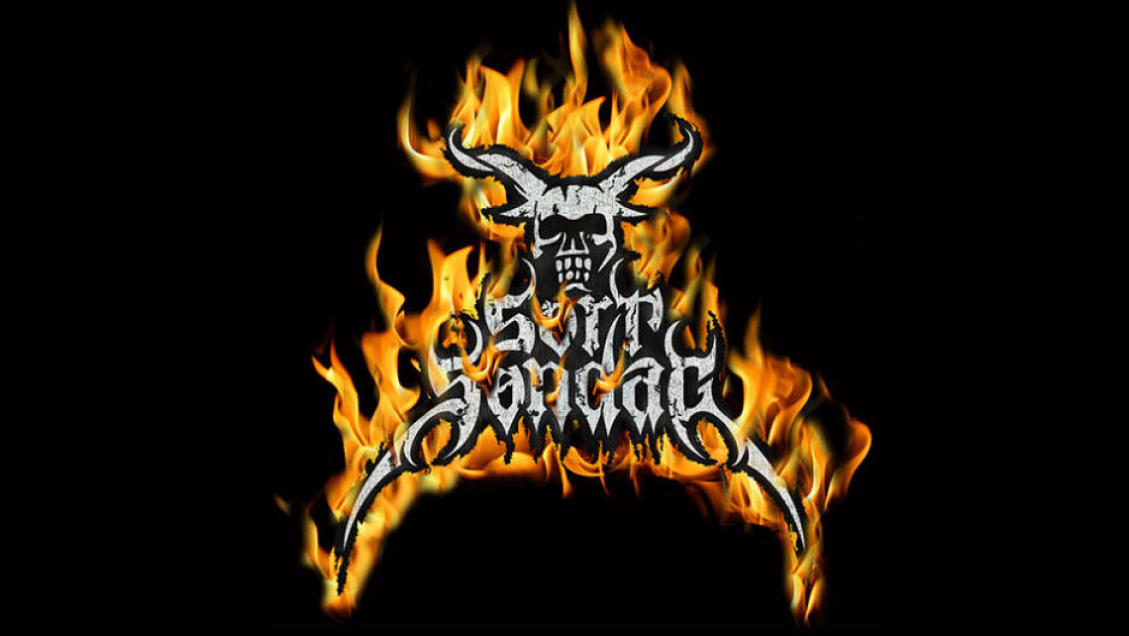 "Allerede navnet - det er episk!"

"Det er ikke tit man hører den type musik lavet i Danmark (...) slet ikke på det her niveau, hvor det er et nyt band (...) "

With: Anders Bøtter and Søren Weiss
Published: 17th of December 2017

"(...) Friske vinde blæser over den danske metalscene og med dette The New Shit navn har vi glædet os til at løfte sløret for et band, der spiller en stil, som vi på ingen måde forbinder med Danmark og danske metalbands (...) "

By: Søren Weiss
Published: 1st of December 2017
Our crew is at the backbone of Ethereal Kingdoms. Meet the people behind the stage here.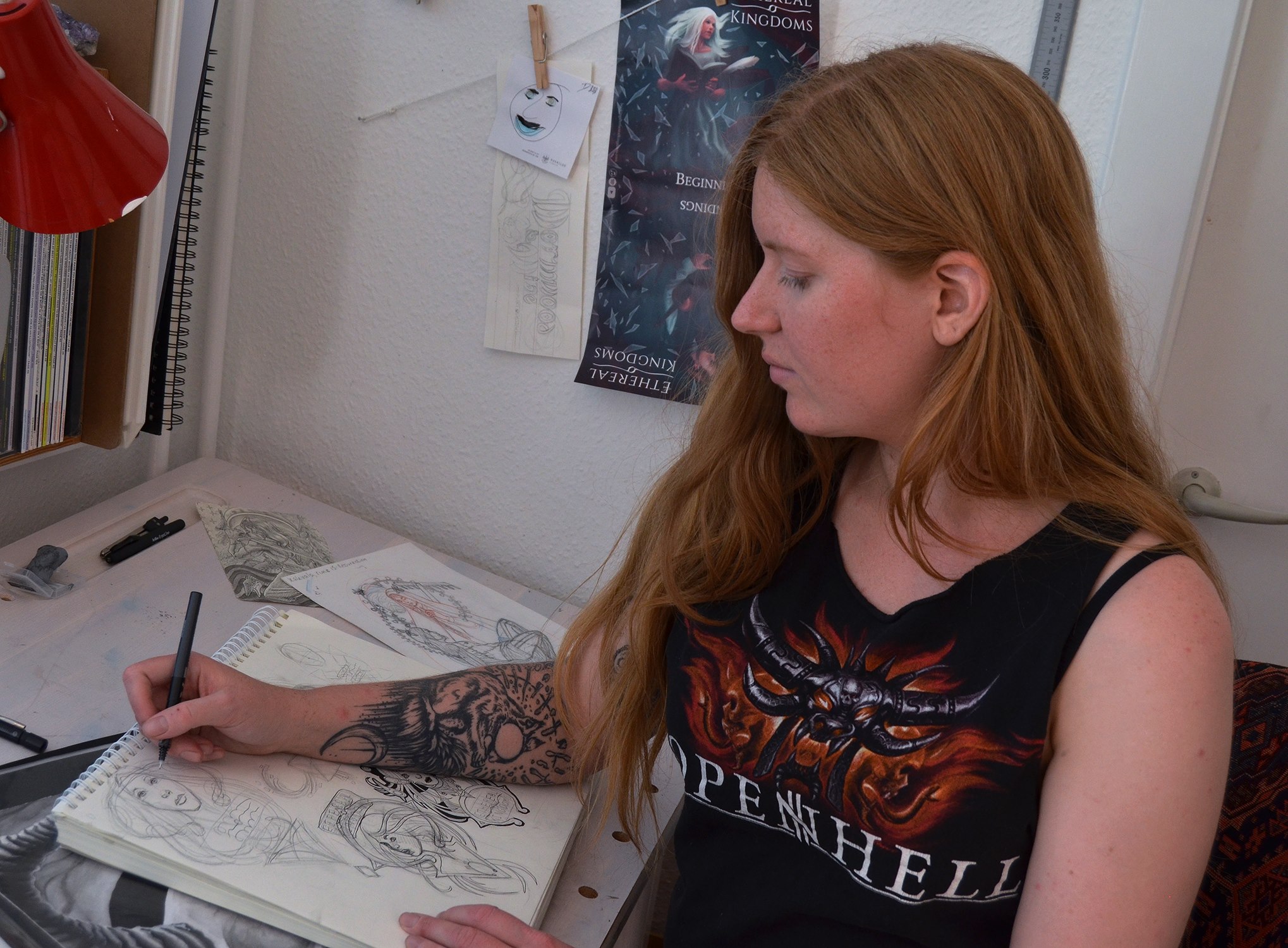 The covers for 'Beginnings' and 'Endings' was created by the talented Anna Holm Sørensen. Her eye for detail and great conceptualization skills created the visual backbone for our first t-shirt and our dual concept single release.

Anna paints and draws in a beautifully vivid and diverse style, ranging from classical drawing across digital painting to nordic and dark inspired artworks.

For album artwork, tattoo designs or something entirely else, enquiries go to:
annaholms@outlook.dk
AHS Illustration on Instagram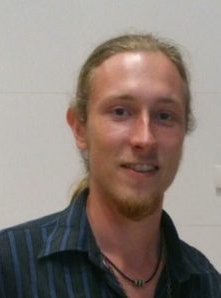 The album cover art of our debut EP was envisioned and brought to life by the incredible Malik Sigrist. When he's not dreaming up fantastical worlds for Ethereal Kingdoms, he's studying at The Animation Workshop in Viborg.

You can find more of his colorful paintings and concepts here:
maliksigrist.artstation.com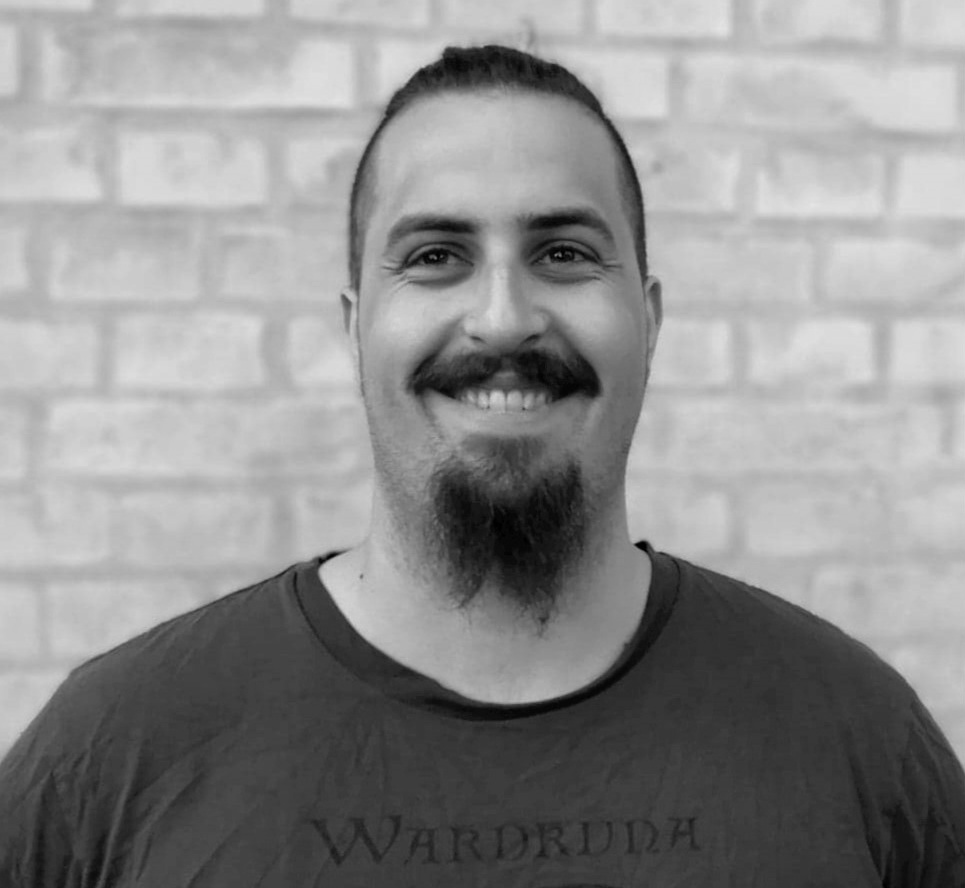 Roadie and stagehand - Casper Reenberg Pedersen
Casper is our friendly roadie, who is always ready to carry things, iron shirts, plug in cables and help Jon set up his drums.
You can find him at the venue operating our video backdrops, rolling up cables or headbanging furiously to one of the other bands.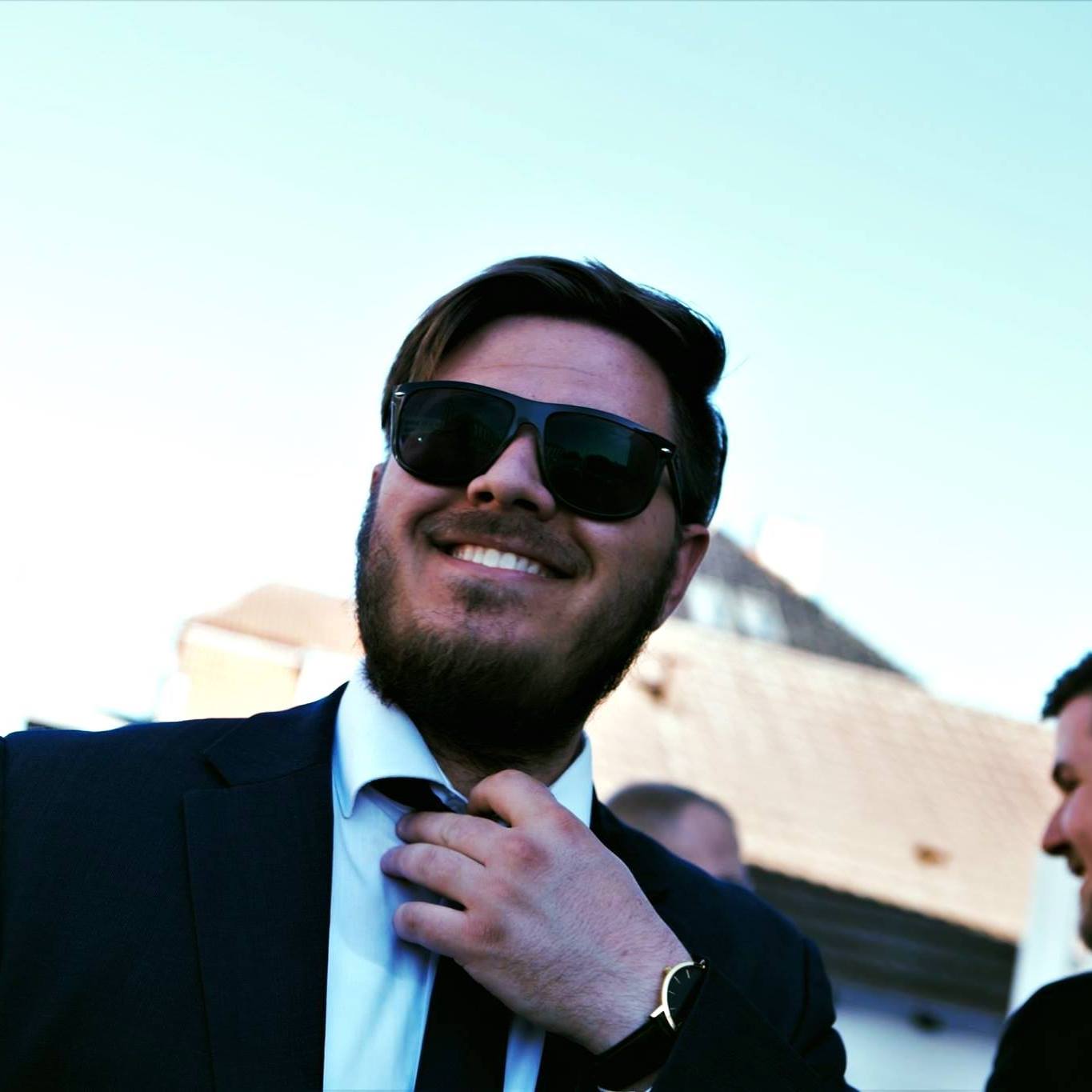 Anders Mikkelsen is a man with a sharp sense of dress and an even sharper eye! The portraits for Ethereal Kingdoms was captured through his tireless lens and polished to perfection in his studio.
Our lyrics videos on youtube and animated backdrops for live performances is his work as well.
You can find his photography portfolio here:
mikkelsen-photo.com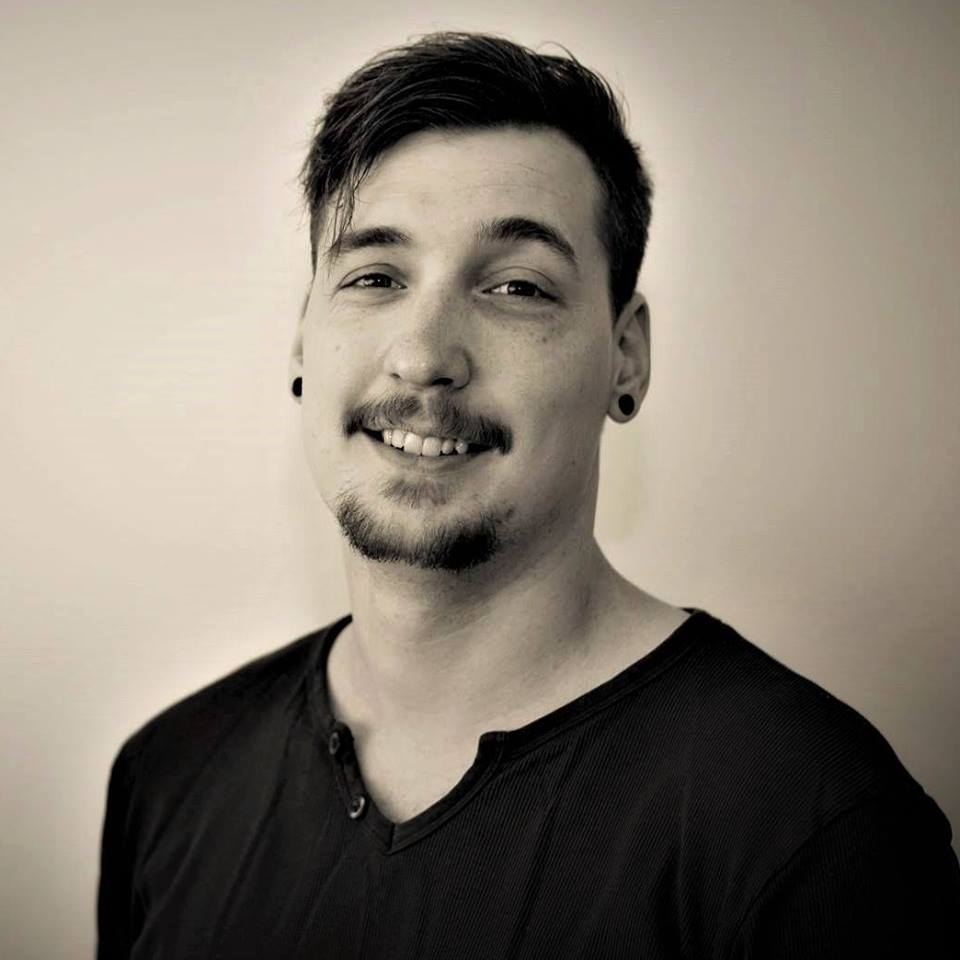 Mastering - Patrick Alexander Simon
Patrick Simon brought the final polish and oomph to Ethereal Kingdoms' deubt EP with his smooth mastering, adding depth and contour to the mix. He usually works with djent and contemporary metal, but bravely took on the challenge of adding the finishing touches.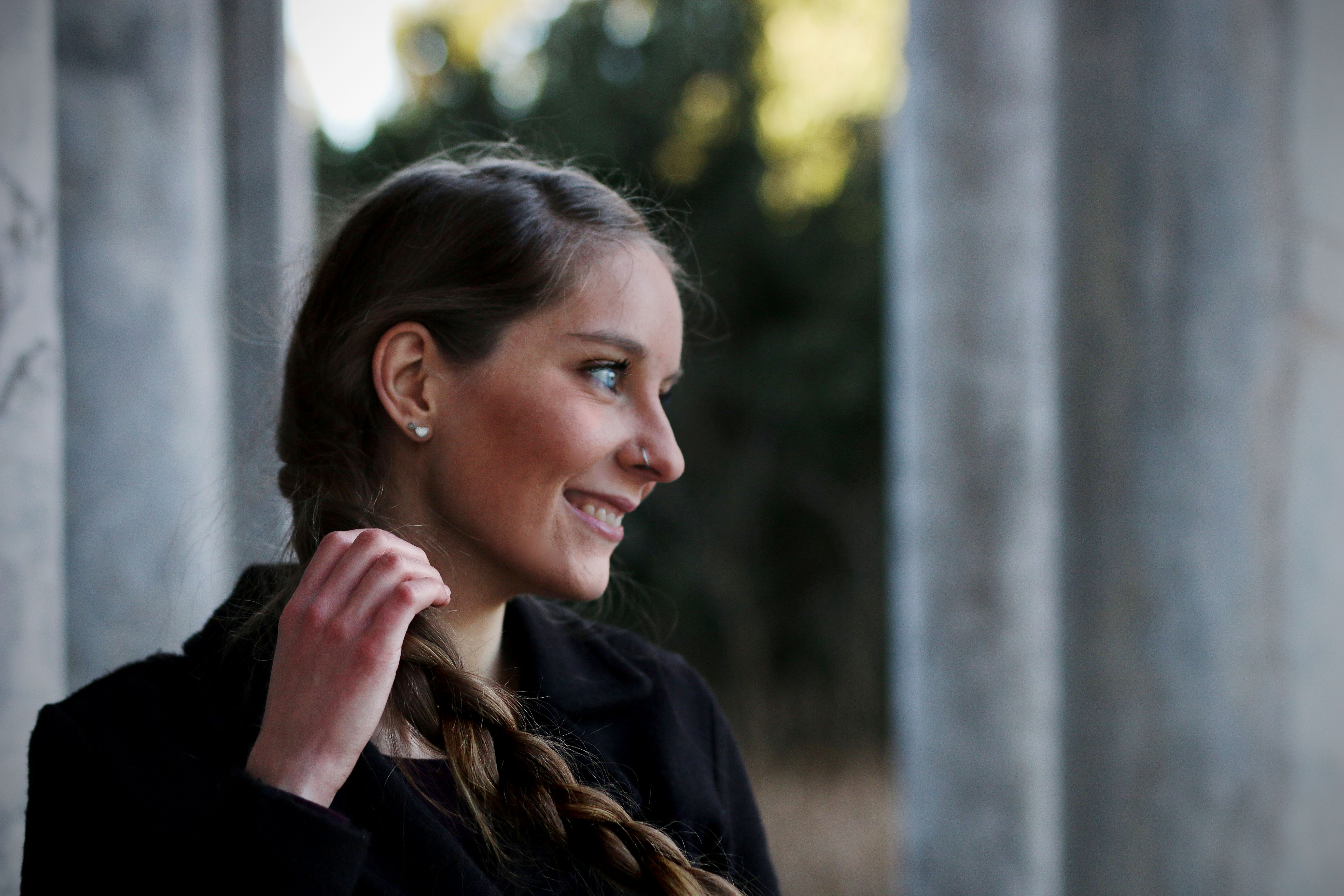 Solo violin - Amalie Skriver
Amalie Skrivers emotive and wonderfully expressive violin style brought life to the solo passages in 'Storm' and 'Paper Stars'.
Not only does she play the violin, she's also a brilliant singer-songwriter.
Give her a listen at:
amalieskriver.dk
facebook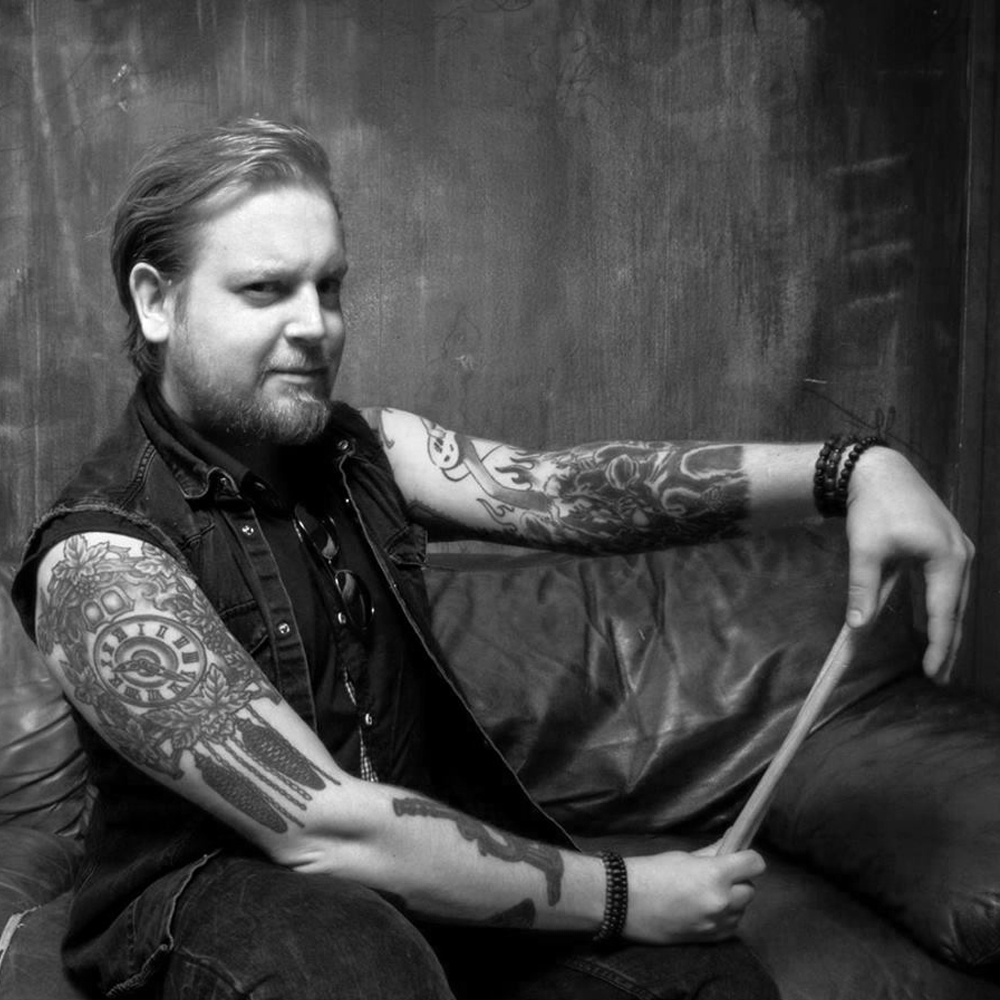 Drum Composition - Emil Frøsig
Frøsig has explored the world of drumming since he first picked up the sticks at age 15. He helped us out adding the final touches to the drums to our debut EP. He's the founding memeber, composer and drummer of our power metal friends Downfall
With an unbridled love for anything powermetal, Frøsigs drumming style embodies a sound, that is powerful, efficient and straight to the point.
If you liked his drums here in the kingdoms, you'll love the powermetal magic he makes with Downfall!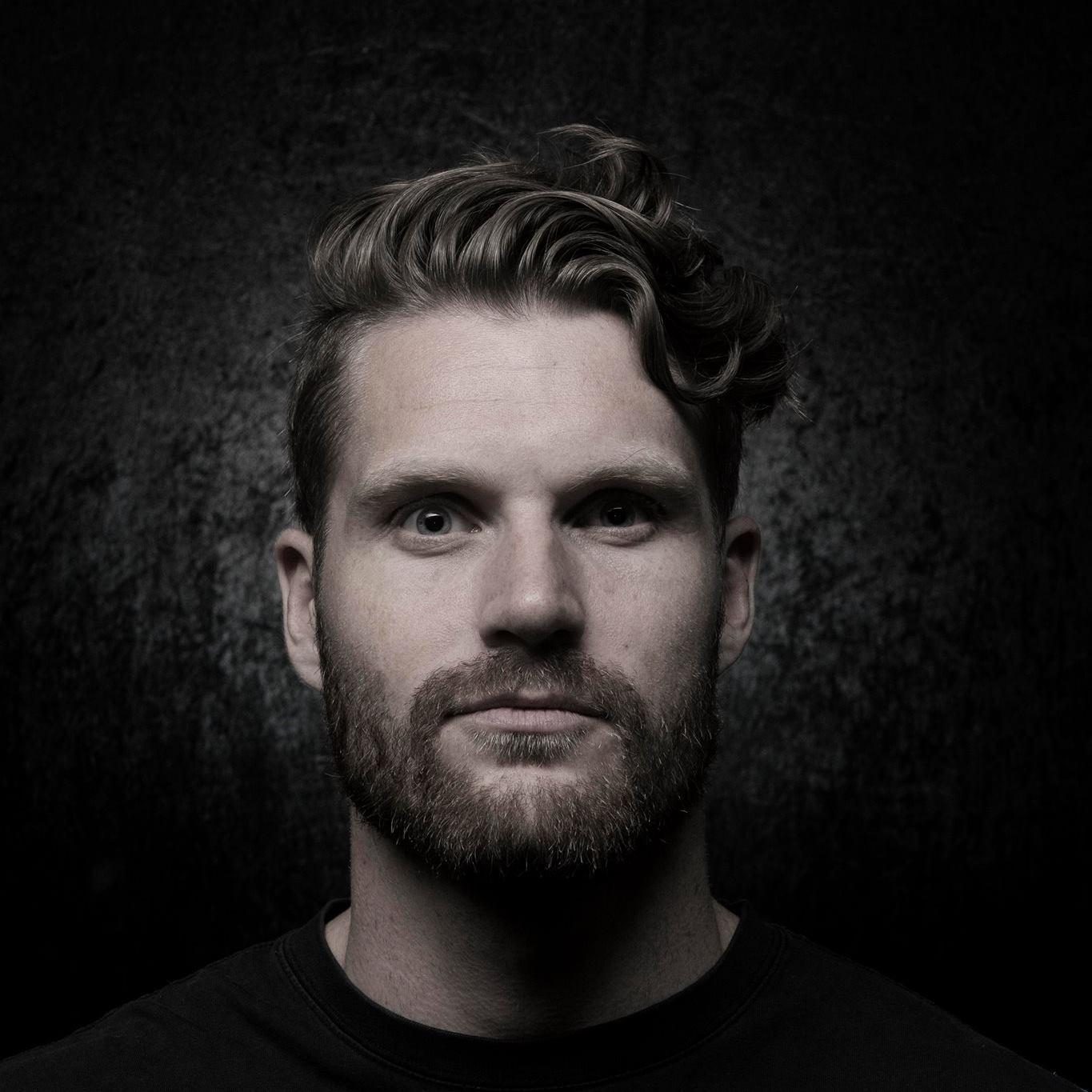 Choir, tenor - Tim Nederveen
Tim Nederveen sang the heartfelt and radiant tenor lines for the choirs of 'Endings'. You might have heard and seen him as the vocalist of our metalcore friends The Vision Ablaze. The Vision Ablaze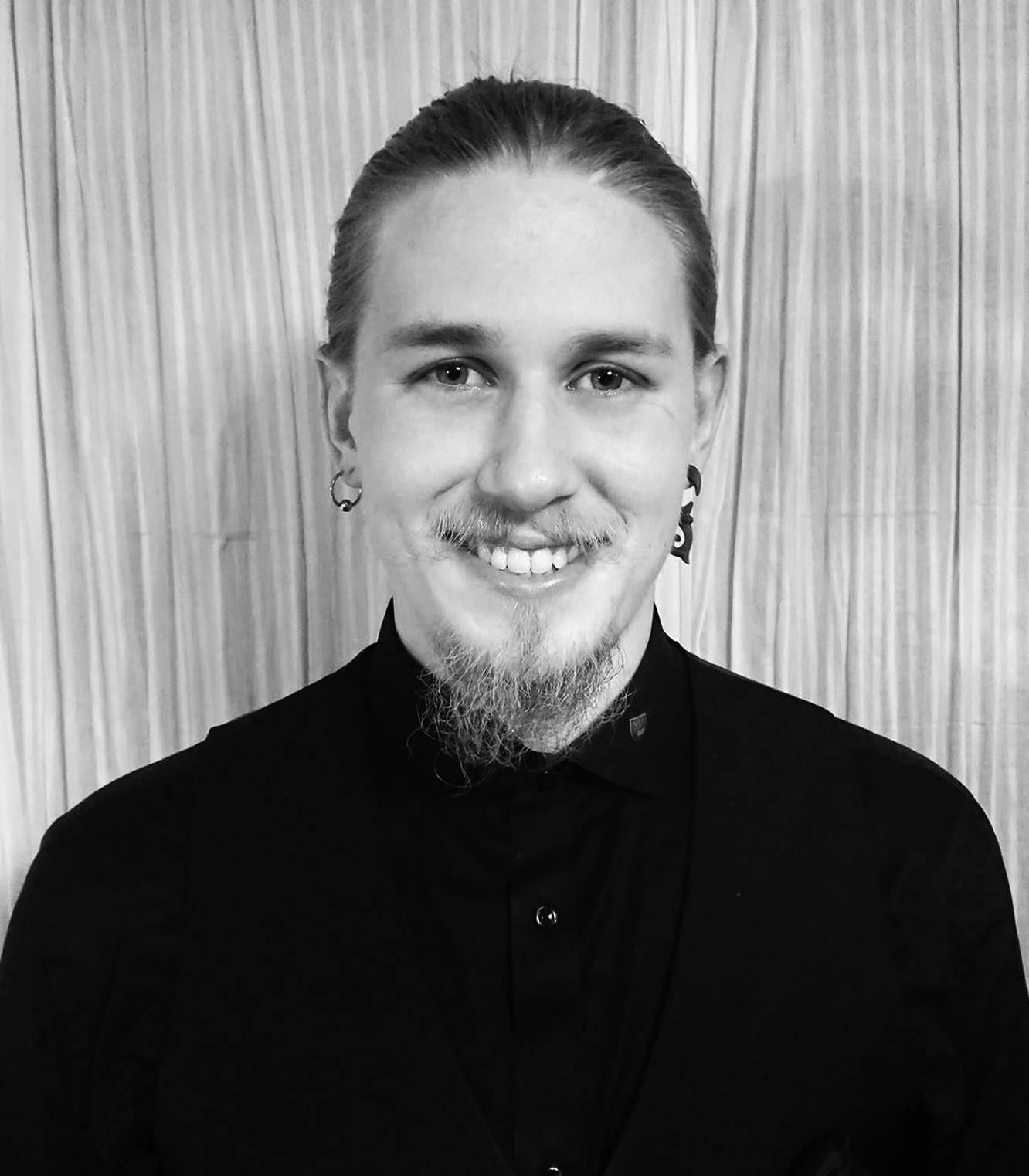 Choir, tenor - Andreas Ollikainen
Andreas Ollikainen brought a touch of opera and epic to the choirs of 'Storm'. He's studying as a classical vocalist at Sjællands Kirkemusikskole with Jan Lund.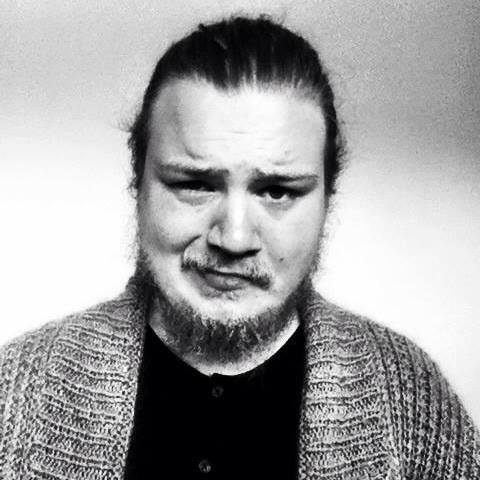 Choir, bass - Mads "Arpeggio" Sørensen
Mads Sørensen's voice created the warm and mellow bass voices in the choirs of 'Storm' and 'Endings'.
When he's not doing choir for Ethereal Kingdoms, he does virtuoso stuff on his guitar with the thrash/power metal guys at Exelerate and used to create epic symphonic metal with Maelsteria .
If you need a great guy with an even greater guitar, email him at:
madssoerensen92@gmail.com